2021 Maine Stargazing and Photography Retreat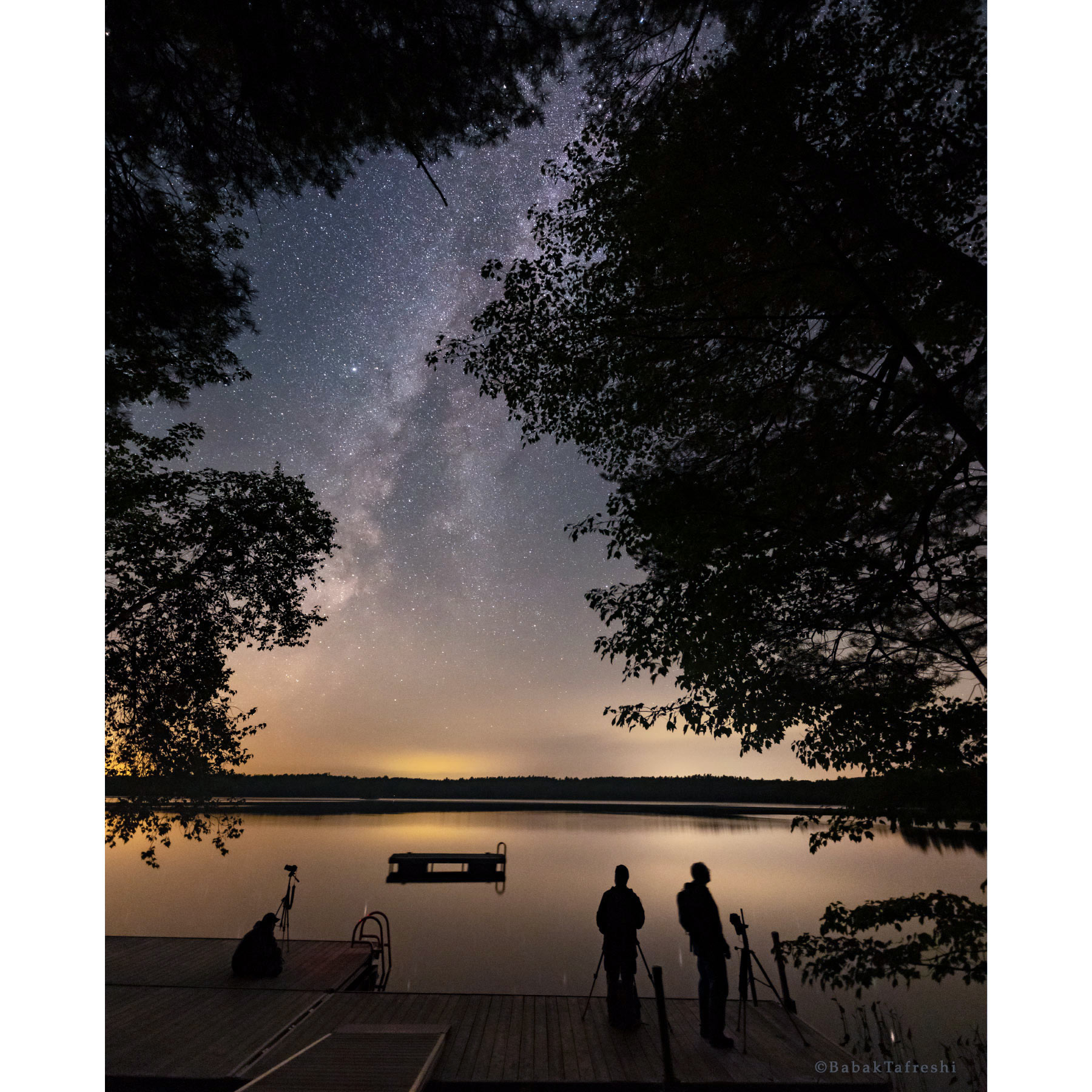 Location & Program
The Maine Stargazing & Photography Retreat (MSPR) is an exciting, educational, 4-night activity for stargazers and night sky photographers of all levels. The program is organized by instructors Babak Tafreshi & Bruce Berger. The Medomak Retreat Center in Washington, Maine boasts some of the darkest skies in the Northeast and takes an active role in preventing light pollution in the surrounding area. You will enjoy skies so dark that some say familiar landmarks became lost in stellar clouds not visible from their urban and suburban locations.
For more information or to register, please visit - https://print.babaktafreshi.com/product/mspr21/331
What's Included
Workshops, side programs and talks - You will learn about stargazing and photo techniques during daytime presentations, and observe and photograph the sky with guidance from the instructors at night. Topics include The World At Night photography, stargazing, celestial phenomena, step by step guides to nightscape and astrophotography and image processing.
Your gear or ours? We will have several telescopes and cameras available to use. Telescope and camera availability are limited, so participants are encouraged to bring your own gear. If you have your own equipment, we are happy to show you how to get the most out of it.
Where we observe - The Retreat Center observing field is located a short walk from your cabin and offers either a packed gravel or grassy surface with Wi-Fi, electric, restrooms and a pavilion to shelter your equipment or rest your feet. The pavilion features snacks and soft drinks on observing nights. Depending on the weather and interest from our participants, we may explore other photography locations in the area.
Four nights in a private cabin - The one-room cabins are simple, clean, and comfortable, most with two twin-size beds, a desk, dark-adapted red lighting, private bathroom & solar-heated hot water sink and shower. Each guest will get a set of sheets, blankets, and towels to use during your stay. Self-service laundry machines are available.
Meals - Each full day we serve three fresh-prepared meals sourced from local farms and fisheries, and we can accommodate most special diets. Coffee, tea, and healthy snacks are most always available.
For more information or to register, please visit - https://print.babaktafreshi.com/product/mspr21/331