Upcoming Astronomy Events
As a service to our community, Sky & Telescope lists astronomy-related events, including star parties, observatory public nights, astronomy talks, and more. Star parties offer dark skies and astronomical fellowship and often cater to families and feature special activities for kids. Public nights give the general public a chance to view the sky through large telescopes, and public talks are a great place to learn the fundamentals of the science and the craft.
You'll also see online events offered here.
And if you'd like free copies of Sky & Telescope's Let's Go Stargazing flyer or door prizes for your next star party, you can fill out this form.
Astroblast 2022
August 23 @ 3:00 pm

-

August 28 @ 5:00 pm

EDT

$9. – $50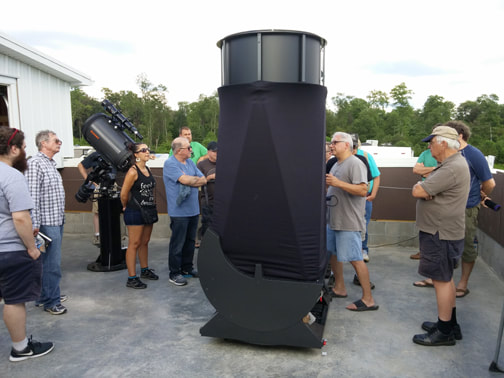 AstroBlast is a regional gathering of amateur astronomers and anyone interested in astronomy! In June 1994, AstroBlast became an annual event hosted by ORAS. Unfortunately, COVID-19 has caused us to cancel the event in 2020 and 2021. Typically AstroBlast is held at the Oil Region Astronomy Learning Center. Our usual event features lectures, information, educational sessions, and dark sky observing.
​
AstroBlast is open to registered participants only. Beginners are strongly encouraged to attend! One of the benefits of our observatory's remote location is the truly dark sky we get each night. As you may already know, we are located far from the lights of any city plagued by light pollution.