An Astronomer's Perspective on Astrology
May 31, 2014 @ 2:00 pm

-

3:00 pm

EDT

Free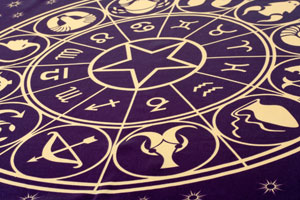 Astronomer Andrew Fraknoi will give a lecture entitled "Nancy Reagan's Astrologer, Jetology, and the Zoodiac: An Astronomer Looks at Astrology" as part of the northern California SkeptiCAL convention at 2 pm on Friday, May 31, at the Oakland Asian Cultural Arts Center. The center is located at 388 Ninth Street between Franklin and Webster Street on the second floor of the Pacific Renaissance Plaza.
The light-hearted talk explores the popularity of the "fiction science" called astrology, examines its origins thousands of years ago, and then presents some of the many scientific tests that astrology has failed in our time. There will also be a quick look at how an astrologer came to have influence in the Reagan White House, and at a "competing" theory called "jetology" where the position of all the jumbo jets at the moment of your birth can help illuminate your destiny and love life.
Andrew Fraknoi is the Chair of the Astronomy Department at Foothill College (where he teaches courses on astronomy and physics for poets to 900 students per year) and the former Executive Director of the Astronomical Society of the Pacific. In 2007, he was selected as the California Professor of the Year by the Carnegie Endowment for Higher Education. He is a Fellow of the Committee for Skeptical Inquiry, specializing in debunking pseudoscience connected with astronomy. Fraknoi is the lead author of a college astronomy textbook, Voyages Through the Universe, and wrote a book for children, Disney's Wonderful World of Space. He appears regularly on local and national radio explaining scientific developments in everyday language. The International Astronomical Union named asteroid 4859 Asteroid Fraknoi in recognition of his contributions to the public understanding of astronomy.
For more on the SkeptiCAL convention, please see: http://www.skepticalcon.com/