Astronomy Talk by Wil Tirion (CE Astronomy Club)
March 13 @ 1:00 pm

-

2:30 pm

EST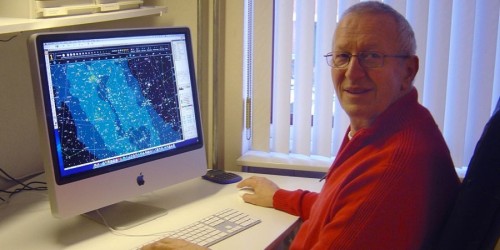 World-famous star chart illustrator Wil Tirion, whose work has graced the pages of sky maps for many years, will be the featured guest on Saturday, March 13, when the Charlie Elliott Astronomy Club of Atlanta and the Fernbank Science Center also of Atlanta hold their next virtual (online) program.
This free program begins at 1 p.m. Eastern Time, with a short presentation by Fernbank's planetary geologist Scott Harris before Wil presents his personal account of the history of star charts through the years. All are invited to view by way of https://www.facebook.com/fernbankcenter Scroll down that page, then click on the visual link to the event. Comments can be made during the talk via the "Chat" feature.
Wil Tirion, who appeared in person at the Atlanta Astronomy Club's 2002 Peach State Star Gaze, is known for his "Sky Atlas 2000.0″ and other publications. Wil had no special education in astronomy. Instead, it was his hobby. From the time he was a little boy, he was interested in the subject. He received his first astronomy book (with "a nice fold-out map") when he was age 12. "That is when my interest in stellar cartography (uranography) started." After working on various sky maps for various publishers as a hobby, he decided to quit his job in 1983 and started working as a full time Uranographer.
Since then, Wil has branched out from doing just star charts and illustrations. Since 2010, he's been doing the layout and typsetting for books, starting with the 4th Edition of "The Cambridge Star Atlas", followed soon by a new edition of Milton Heifetz' book "A Walk Through The Heavens". In 2013, HarperCollins asked Storm Dunlop to write an astronomical yearbook and again, he was asked to do the charts and illustrations, as well as the layout/typesetting. That yearbook, "2014 Guide to the Night Sky", was well-received, leading to a North American edition being added in 2016 and in 2019 a southern edition followed. Wil is now hard at work on the 2022 editions.
A number of books he did in the '80's and the beginning of the '90's were re-done digitally, and a few new atlases for Cambridge University Press were published including "The Cambridge Double Star Atlas" (1st and 2nd edition) and "The Cambridge Atlas of Herschel Objects", plus many more.
Related Events