Upcoming Astronomy Events
As a service to our community, Sky & Telescope lists astronomy-related events, including star parties, observatory public nights, astronomy talks, and more. Star parties offer dark skies and astronomical fellowship and often cater to families and feature special activities for kids. Public nights give the general public a chance to view the sky through large telescopes, and public talks are a great place to learn the fundamentals of the science and the craft.
You'll also see online events offered here.
And if you'd like free copies of Sky & Telescope's Let's Go Stargazing flyer or door prizes for your next star party, you can fill out this form.
Chemistry Conferences 2021
June 14, 2021 @ 9:00 am

-

June 15, 2021 @ 6:00 pm

CEST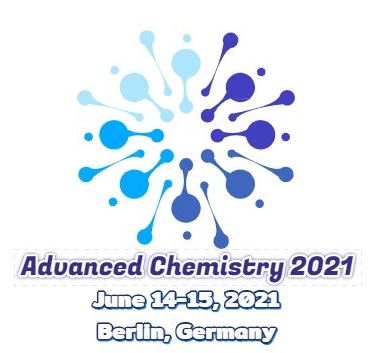 2nd Advanced Chemistry World Congress to be held on June 14-15, 2021 in Berlin, Germany is an event for researchers, academicians, students and delegates from industries/companies to present their work and provide an important channel for exchange of information.
Advanced Chemistry 2021 aims at bringing members from all around the world to a common platform to share their experiences, new ideas, and research findings on all aspects of Chemistry. This Chemistry conferences will have a variety of Plenary Lectures, session lectures, and Poster Presentations, Scientific Exhibitions, Panel Discussions, and the B2B Meetings with World-Renowned Speakers, and leading specialists involved in all the areas of Chemistry.
For details visit: https://advanced-chemistry.peersalleyconferences.com/
Sessions/Tracks:
Analytical Chemistry, Agricultural Chemistry, Biochemistry, Chemistry of Transition Elements, Chemical Engineering, Electrochemistry, Environmental Chemistry, Food Chemistry, Forensic Chemistry, Geochemistry, Green Chemistry, Heterocyclic and Macro cyclic Chemistry, Industrial Chemistry, Inorganic Chemistry, Leather Chemistry and Technology, Ligno-cellulose Chemistry and Technology, Materials science, Medicinal Chemistry, Metallurgy, Molecular biology, Nanomaterials, Natural Products, Amino Acids and Peptide Chemistry, Neurochemistry, Organic Chemistry, Organometallic and Organometalloid Chemistry, Packaging and Packing Materials, Pesticides, Petrochemistry, Photo-Chemistry and Clean Energy, Physical chemistry, Polymer Chemistry and Technology, Radiochemistry, Waste Recycling and Management.
Meet and greet a myriad of industry professionals and academia experts with common interest. Every meal will be an opportunity to meet and interact with fellow researchers, attendees and experts. Expand your professional competency and learn useful tips and tricks of your industry in our skill-building workshops. Our exhibits floor offers the attendees with a dynamic display of the latest products with cutting-edge technology.
Explore insights on recent advancements, new equipment, new techniques, and unpublished data, learn from thought-leaders and get to network with a great line up of speakers.
To secure participation contact us.
Thanks & Regards
Shonel Ferguson
Adv. Chemistry 2021
Peers Alley Media
1126 59 Ave East
V5X 1Y9
Vancouver BC
Canada
1-778-766-2134
Email id: [email protected]