Upcoming Astronomy Events
As a service to our community, Sky & Telescope lists astronomy-related events, including star parties, observatory public nights, astronomy talks, and more. Star parties offer dark skies and astronomical fellowship and often cater to families and feature special activities for kids. Public nights give the general public a chance to view the sky through large telescopes, and public talks are a great place to learn the fundamentals of the science and the craft.
You'll also see online events offered here.
And if you'd like free copies of Sky & Telescope's Let's Go Stargazing flyer or door prizes for your next star party, you can fill out this form.
Dark Sky Festival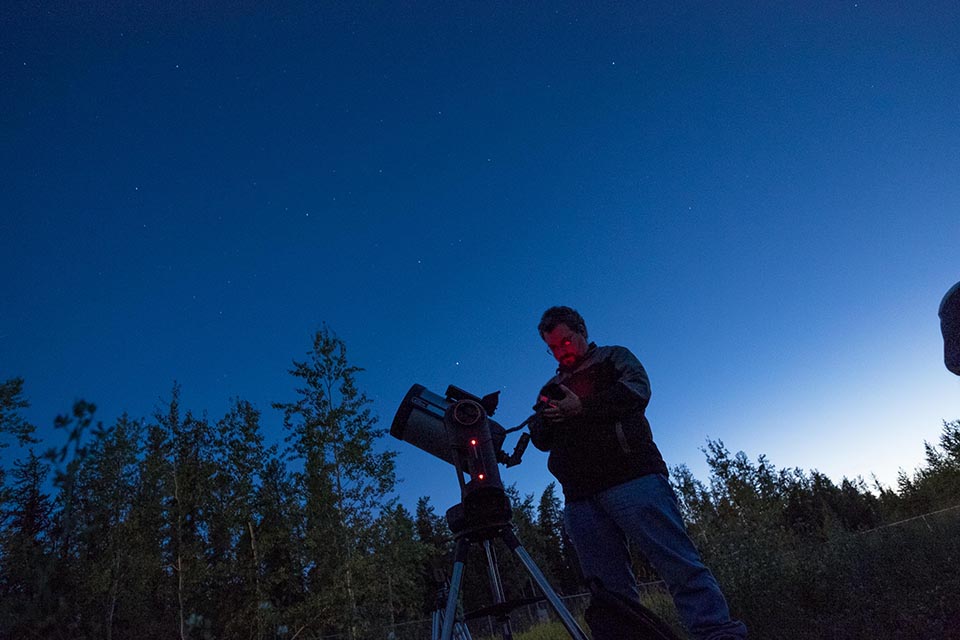 The annual Dark Sky Festival​ (DSF) is a multi-day event that is hosted typically mid-to-late August in Fort Smith NT and the world's largest dark sky preserve Wood Buffalo National Park.
Join us for an exciting multi-day journey of exploring the wonders of our universe and the sciences that makes it all work.
​
Our program offers a variety of afternoon activities and workshops for all members of the family and then it continues with evening events, including opportunities for some casual socializing. The day, or should we say night, is wrapped up with viewing our pristine northern skies, and with some luck, an aurora borealis display.
Come and explore the universe and enjoy our northern hospitality!​