Upcoming Astronomy Events
As a service to our community, Sky & Telescope lists astronomy-related events, including star parties, observatory public nights, astronomy talks, and more. Star parties offer dark skies and astronomical fellowship and often cater to families and feature special activities for kids. Public nights give the general public a chance to view the sky through large telescopes, and public talks are a great place to learn the fundamentals of the science and the craft.
You'll also see online events offered here.
And if you'd like free copies of Sky & Telescope's Let's Go Stargazing flyer or door prizes for your next star party, you can fill out this form.
Free Online Talk: "Does Humanity Have What it Takes to Survive in this Universe?"
May 25 @ 7:00 pm

-

8:30 pm

PDT

Free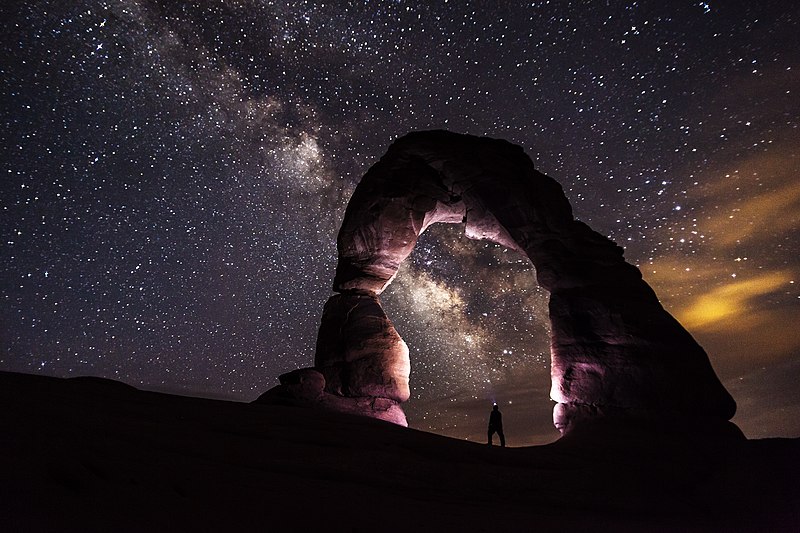 Dr. Sandra Faber (University of California, Santa Cruz) will give a free, illustrated, non-technical lecture entitled:
"Do Humans Have What It Takes to Thrive in This Universe?"
On line at YouTube: http://www.youtube.com/SVAstronomyLectures
[if you go to this address the evening of the talk you will see and be able to participate in the live event; we will also make a recording]
The talk is part of the Silicon Valley Astronomy Lecture Series (through Foothill College), now in its 22nd year.
Modern astronomy is revealing the story of our cosmic origins -- where the Galaxy came from, how the Sun and Earth were formed, and how the elements in our bodies were forged in stars and later gathered to form "us". We are now poised to use that knowledge to predict Earth's cosmic future, and it looks bright ahead – one billion years (more or less) of a future livable planet. However, one question then glows in stark relief: does our human species – honed by natural selection – have the makings to thrive on a cosmic time scale? In this lecture, Prof. Faber will share her perspective as a cosmologist, and sketch her vision for what we humans need to do to seize this incredible opportunity.
Winner of the National Medal of Science, Sandra Faber is Professor Emerita of Astronomy & Astrophysics at UC Santa Cruz. She helped to discover dark matter in the Universe and co-invented the modern scenario for galaxy formation based on it. She led the team that discovered how common black holes are at the centers of galaxies and the one that diagnosed the optical flaw on the Hubble Space Telescope. Her awards include the Gruber Prize in Cosmology and the Gold Medal of the Royal Astronomical Society. Recently, she founded the Earth Futures Institute at UCSC to inspire human beings to embrace the task of long-term planet planning.
The lecture is co-sponsored by:
* The Foothill College Science, Tech, Engineering & Math Division
* The SETI Institute
* The Astronomical Society of the Pacific
* The University of California Observatories (including Lick Observatory).
Past lectures in the series can also be found on YouTube at: http://youtube.com/svastronomylectures and as audio podcasts at: https://www.buzzsprout.com/1805595