Upcoming Astronomy Events
As a service to our community, Sky & Telescope lists astronomy-related events, including star parties, observatory public nights, astronomy talks, and more. Star parties offer dark skies and astronomical fellowship and often cater to families and feature special activities for kids. Public nights give the general public a chance to view the sky through large telescopes, and public talks are a great place to learn the fundamentals of the science and the craft.
You'll also see online events offered here.
And if you'd like free copies of Sky & Telescope's Let's Go Stargazing flyer or door prizes for your next star party, you can fill out this form.
Free Online Talk on Space Weather and Human Survival
December 7, 2022 @ 7:00 pm

-

8:30 pm

PST

Free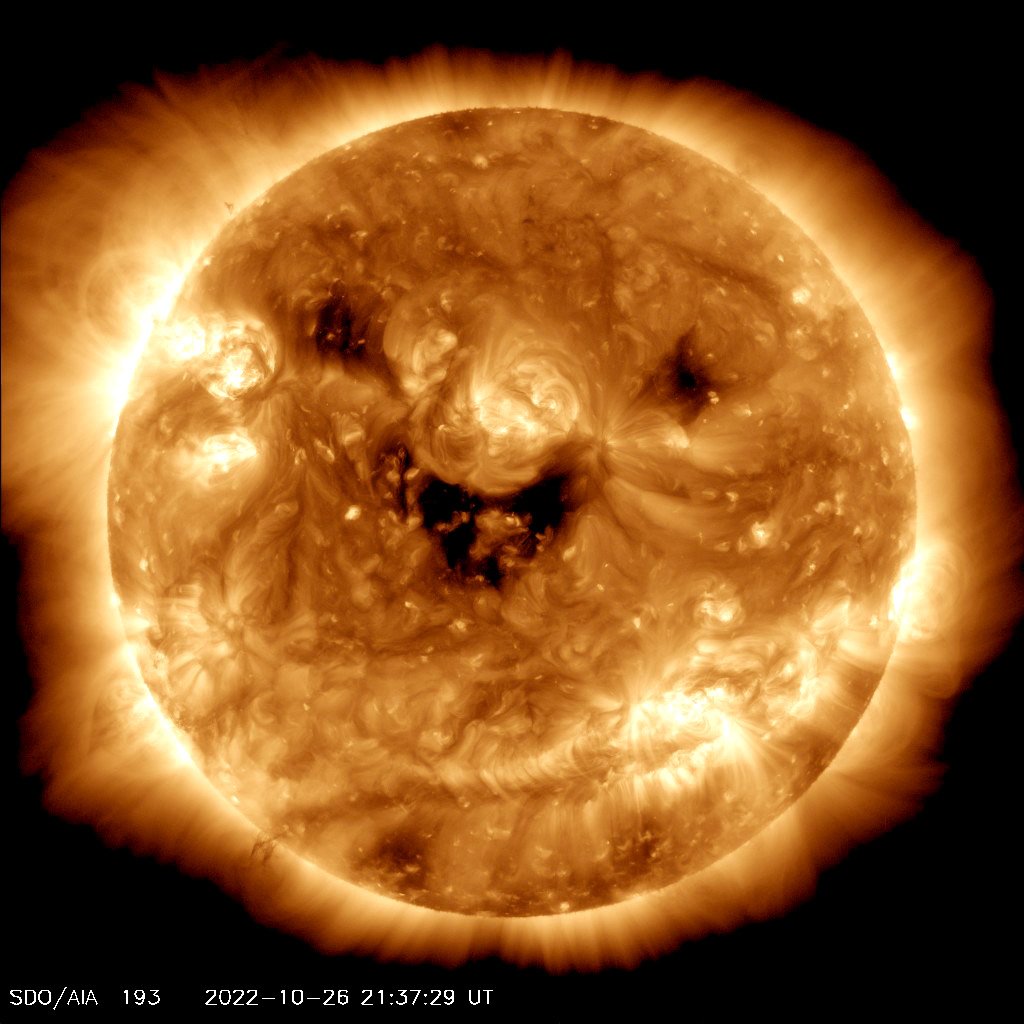 Dr. Tom Berger (University of Colorado) will give a free, illustrated, non-technical lecture entitled:
"The Sun is Not Always Happy: Space Weather and the Question of Human Survivability"
On line at YouTube: http://www.youtube.com/SVAstronomyLectures
[if you go to this address the evening of the talk you will see and be able to participate in the live event; we will also make a recording]
The talk is part of the Silicon Valley Astronomy Lecture Series (through Foothill College), now in its 23rd year.
On October 27th 2022 NASA captured a now-famous image of the Sun "smiling" on its solar system [see link below]. But the Sun is not always happy! It can unleash violent "space weather" -- storms that can radiate X-rays and even gamma rays into space, send giant clouds of magnetic plasma slamming into the Earth and other planets, and spray firehoses of charged particles throughout interplanetary space. On Earth, we are mostly protected from the Sun's wrath by our magnetic field and atmosphere, but astronauts venturing to the Moon and Mars will be vulnerable to these potentially deadly solar storms. Dr. Berger will discuss our current understanding of the interplanetary space environment, describe some extreme space weather events in history, and examine how well we can currently predict space weather and its impacts as we venture beyond our planet.
Tom Berger is the Executive Director of the University of Colorado's Space Weather Technology, Research, and Education Center, which combines traditional space physics research with technology and education to bridge the wide gap between research on the Sun and operational space weather forecasting. He was formerly the director of NOAA's Space Weather Prediction Center, helped develop the world's largest solar telescope on the island of Maui (the Daniel K. Inouye Solar Telescope), and has been a co-investigator on international missions to study changes in the Sun's magnetic field.
The lecture is co-sponsored by:
* The Foothill College Science, Tech, Engineering & Math Division
* The SETI Institute
* The Astronomical Society of the Pacific
* The University of California Observatories (including Lick Observatory).
Past lectures in the series can also be found on YouTube at: http://youtube.com/svastronomylectures and as audio podcasts at: https://www.buzzsprout.com/1805595