Free Public Talk on Monster Black Holes
May 21, 2014 @ 7:00 pm

-

8:30 pm

EDT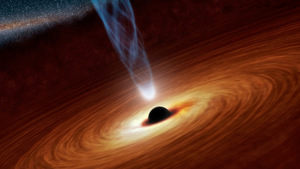 Dr. Chung-Pei Ma (of the University of California, Berkeley) will give a free, illustrated, non-technical talk on:
Monster Black Holes: What Lurks at the Centers of Galaxies
in the Smithwick Theater at Foothill College, in Los Altos.
The talk is part of the Silicon Valley Astronomy Lecture Series, now in its 14th year.
Black holes are among the most fascinating objects in the cosmos and have long entranced the public as well as astronomers. Today we understand that black holes can grow to monstrous size, swallowing the mass of millions or billions of suns. New telescopes and techniques in the past decade have expanded and improved our ability to weigh such "supermassive black holes." Dr. Ma will describe recent discoveries of record-breaking black holes, each with a mass of ten billion times the mass of the Sun. New evidence shows that these objects could be the dormant remnants of powerful "quasars" that existed in the young universe.
Chung-Pei Ma is Professor of Astronomy at the University of California, Berkeley. Her research interests include the origin and large-scale structure of the universe, the formation and development of galaxies, and the growth of giant black holes. She is also an avid violin player and pursued parallel studies in physics and music at MIT and the New England Conservatory of Music.
Foothill College is just off the El Monte Road exit from Freeway 280 in Los Altos. For directions and parking information, see: http://www.foothill.edu/news/transportation.php
For a campus map, see: http://www.foothill.edu/news/maps.php
The lecture is co-sponsored by:
* NASA Ames Research Center
* The Foothill College Astronomy Program
* The SETI Institute
* The Astronomical Society of the Pacific.
We expect large crowds, so we ask people to try to arrive a little bit early to find parking. The lecture is free, but there is a charge of $3 for parking on campus and exact change is appreciated.
Past lectures in the series can be found on YouTube at http:// www.youtube.com/SVAstronomyLectures