Free Public Talk on Black Holes, Exploding Stars, and the Runaway Universe
January 23, 2019 @ 7:00 pm

-

8:30 pm

PST

Free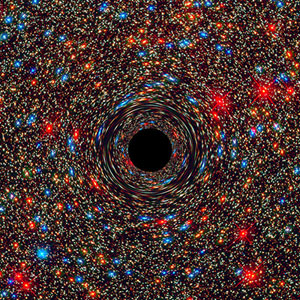 Dr. Alex Filippenko of the University of California, Berkeley, will give a free, illustrated, non-technical talk on:
"Black Holes, Exploding Stars, and the Runaway Universe: A Life in Science"
in the Smithwick Theater at Foothill College, in Los Altos.
The talk is part of the Silicon Valley Astronomy Lecture Series at Foothill College, now in its 19th year.
Join us in celebrating the 60th birthday of one of our favorite speakers in this series – Berkeley's Dr. Alex Filippenko. He will provide a non-technical overview of the main areas of his fascinating research career – black holes, various types of exploding stars, and the accelerating expansion of the universe (propelled by mysterious "dark energy.") He'll also describe some of the key people and circumstances that influenced his work as a scientist – including a keen childhood interest in magnetism, a long but explosive relationship with chemistry, and the serendipitous discovery of a new type of stellar explosion.
Voted the "Best Professor" on the Berkeley campus a record 9 times, Alex Filippenko was named the U.S. National Professor of the Year in 2006. He is the recipient of numerous prizes for his scientific research, and was the only person to have been a member of both teams that revealed the Nobel-winning acceleration of the Universe. For his research he has been elected a member of both the National Academy of Sciences and the American Academy of Arts and Sciences. He is the Chair of the Lick Observatory Council, and has worked actively to preserve the funding of this historic science facility. One of the top speakers in the world of astronomy, several of his courses have been recorded and distributed by Great Courses.
Foothill College is just off the El Monte Road exit from Freeway 280 in Los Altos.
For directions and parking information, see: foothill.edu/parking.
For a campus map, see: foothill.edu/map.
The lecture is co-sponsored by:
* The Foothill College Physical Science Division
* The SETI Institute
* The Astronomical Society of the Pacific
* NASA's Ames Research Center.
We get large crowds for these talks, so we ask people to try to arrive a little bit early to find parking. The lecture is free, but there is a charge of $3 for parking on campus and exact change is appreciated.
Past lectures in the series can be found on YouTube at http://www.youtube.com/SVAstronomyLectures.