Free Public Talk on Caves on Earth, Mars, and Beyond
February 27, 2019 @ 7:00 pm

-

8:30 pm

EST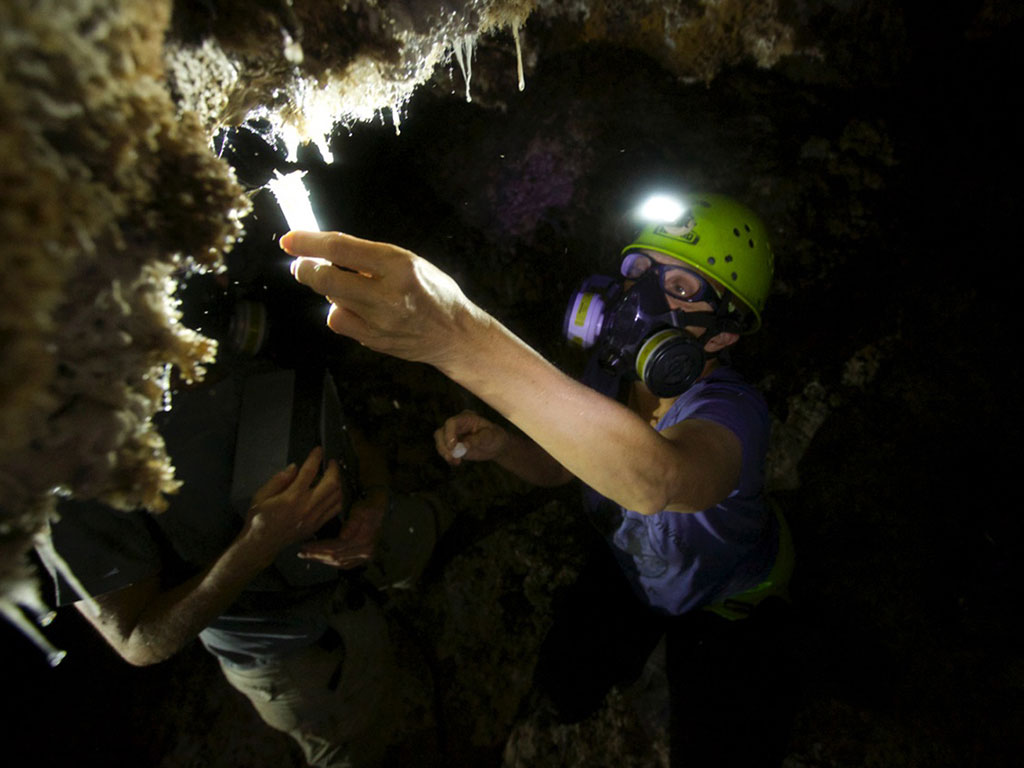 Dr. Penelope Boston from NASA's Ames Research Center, will give a free, illustrated, non-technical talk on:
"The Worlds Under Our Feet: Caves from Earth to Mars and Beyond"
in the Smithwick Theater at Foothill College, in Los Altos.
The talk is part of the Silicon Valley Astronomy Lecture Series at Foothill College, now in its 19th year.
New exploration indicates that caves may be more common on rocky and icy worlds in our Solar System than we have thought in the past. Caves below the Earth show us a very different planet than the familiar one we experience on the surface. Each dark cave system has its own micro-organisms and distinctive mineral and chemical properties. So we infer that caves on Mars and on some of the icy moons of the outer planets will also have characteristics quite different from their surfaces. We will take a tour of the some of the most spectacular caves under the Earth and the unusual life-forms they harbor, and consider how the lessons they teach us can be applied to the exploration of the Solar System.
Dr. Penelope Boston is Director of the NASA Astrobiology Institute, headquartered at NASA's Ames Research Center. From 2002-2016, she served as Associate Director of the National Cave and Karst Research Institute and Professor and Chair of the Earth and Environmental Sciences Dept. at the New Mexico Institute of Mining and Technology. Her research areas include geo-microbiology and astrobiology in extreme environments (especially caves and mines, hot and cold deserts, high latitudes and altitudes); geological processes creating caves on other planets and moons; human life support issues in space and planetary environments; and use of robotics to assist exploration in extreme Earth and planetary environments. She received the 2010 Lifetime Science Achievement Award from the National Speleological Society, the Caving Legend Award from the Ft. Stanton Cave Study Project, and is a Fellow of the California Academy of Sciences.
Foothill College is just off the El Monte Road exit from Freeway 280 in Los Altos.
For directions and parking information, see: foothill.edu/parking.
For a campus map, see: foothill.edu/map.
The lecture is co-sponsored by:
* The Foothill College Physical Science Division
* The SETI Institute
* The Astronomical Society of the Pacific
* NASA's Ames Research Center.
We get large crowds for these talks, so we ask people to try to arrive a little bit early to find parking. The lecture is free, but there is a charge of $3 for parking on campus and exact change is appreciated.
Past lectures in the series can be found on YouTube at http://www.youtube.com/SVAstronomyLectures