Free Public Talk on the Exploration of Mars
February 28, 2018 @ 7:00 pm

-

8:30 pm

EST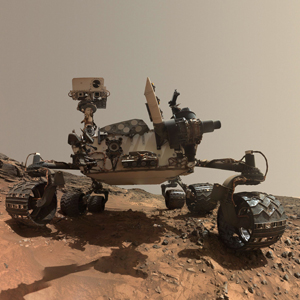 Dr. Ashwin Vasavada, of NASA's Jet Propulsion Laboratory, will give a free, illustrated, non-technical talk on:
"When Mars Was Like Earth: Five Years of Exploration with NASA's Curiosity Mars Rover"
in the Smithwick Theater at Foothill College, in Los Altos.
The talk is part of the Silicon Valley Astronomy Lecture Series at Foothill College, now in its 18th year.
More than five years after its dramatic arrival at Mars, the car-sized Curiosity rover continues to reveal Mars as a once-habitable planet. Early in Mars' history, rivers and lakes persisted for millions of years and created the landforms that Curiosity explores today. The rover is climbing the foothills of a martian mountain, where rock layers have recorded the passage of time and a changing climate. This talk will cover the latest findings from the mission, the challenges of remote robotic exploration, and what lies ahead.
Dr. Ashwin Vasavada is a planetary scientist at the NASA Jet Propulsion Laboratory in Pasadena, California. His research interests include the climate history of Mars, the weather on Jupiter and Saturn, and the possibility of ice at the poles of the Moon and Mercury. Currently he is the Project Scientist for NASA's Curiosity rover that began development in 2003 and successfully reached Mars in August, 2012. He now leads the international team of scientists as they explore Gale Crater on the martian surface.
Foothill College is just off the El Monte Road exit from Freeway 280 in Los Altos. For directions and parking information, see: http://www.foothill.edu/news/transportation.php
For a campus map, see: http://www.foothill.edu/news/maps.php
The lecture is co-sponsored by:
* The Foothill College Astronomy Program
* The SETI Institute
* The Astronomical Society of the Pacific
* NASA's Ames Research Center.
We get large crowds for these talks, so we ask people to try to arrive a little bit early to find parking. The lecture is free, but there is a charge of $3 for parking on campus and exact change is appreciated.
Past lectures in the series can be found on YouTube at http://www.youtube.com/SVAstronomyLectures