Upcoming Astronomy Events
As a service to our community, Sky & Telescope lists astronomy-related events, including star parties, observatory public nights, astronomy talks, and more. Star parties offer dark skies and astronomical fellowship and often cater to families and feature special activities for kids. Public nights give the general public a chance to view the sky through large telescopes, and public talks are a great place to learn the fundamentals of the science and the craft.
You'll also see online events offered here.
And if you'd like free copies of Sky & Telescope's Let's Go Stargazing flyer or door prizes for your next star party, you can fill out this form.
Grand Canyon Star Party 2022, June 18-25
June 18, 2022

-

June 25, 2022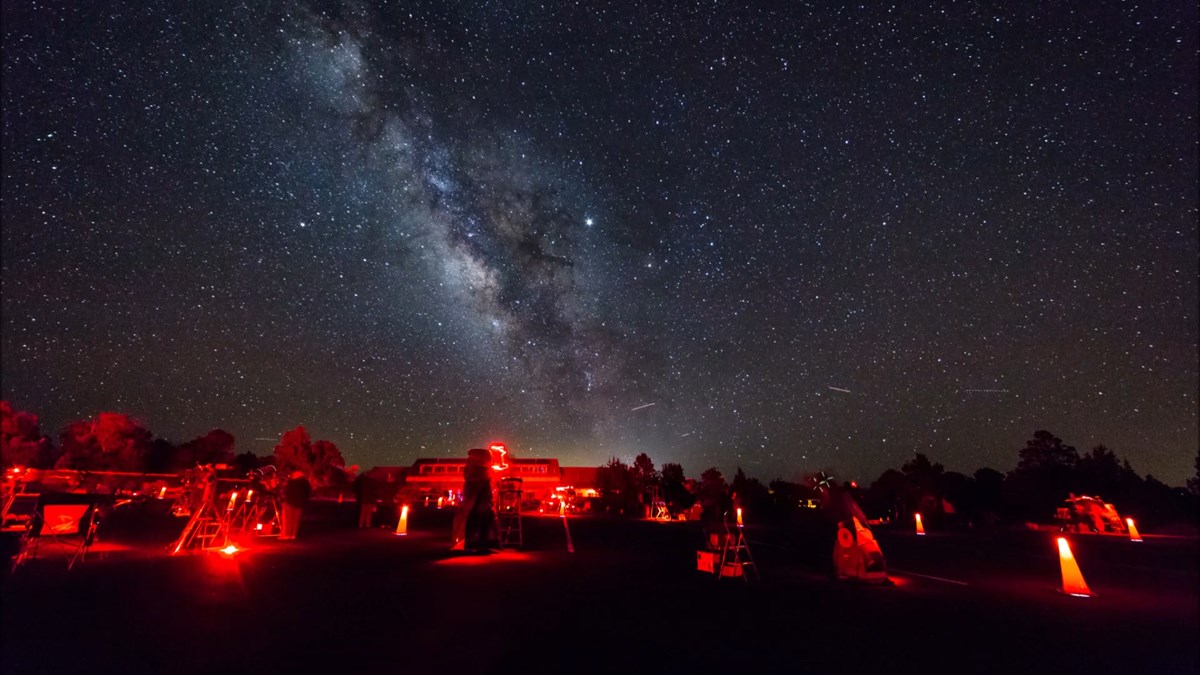 Things to Know about the 2022 Star Party
Attend this free, open to the general public, event. The park entrance fee, is good on both South and North rims for 7 days. No additional tickets or sign-up is required.
The event begins at sunset, although the best viewing is after 9 pm and many telescopes come down after 11 pm; however, on nights with clear, calm skies, some astronomers continue sharing their telescopes into the night.
Campground or lodging reservations are recommended.
Dress warmly. Temperatures drop quickly after sunset—even during summer months.
View an assortment of planets, double stars, star clusters, nebulae and distant galaxies by night, and perhaps the Sun or Venus by day.
Skies will be starry and dark until the moon rises the first night. It rises progressively later throughout the week of the Star Party.