Upcoming Astronomy Events
As a service to our community, Sky & Telescope lists astronomy-related events, including star parties, observatory public nights, astronomy talks, and more. Star parties offer dark skies and astronomical fellowship and often cater to families and feature special activities for kids. Public nights give the general public a chance to view the sky through large telescopes, and public talks are a great place to learn the fundamentals of the science and the craft.
You'll also see online events offered here.
And if you'd like free copies of Sky & Telescope's Let's Go Stargazing flyer or door prizes for your next star party, you can fill out this form.
Hofstra University's Astronomy Festival on the National Mall (AFNM)
June 24 @ 6:00 pm

-

11:00 pm

EDT

Free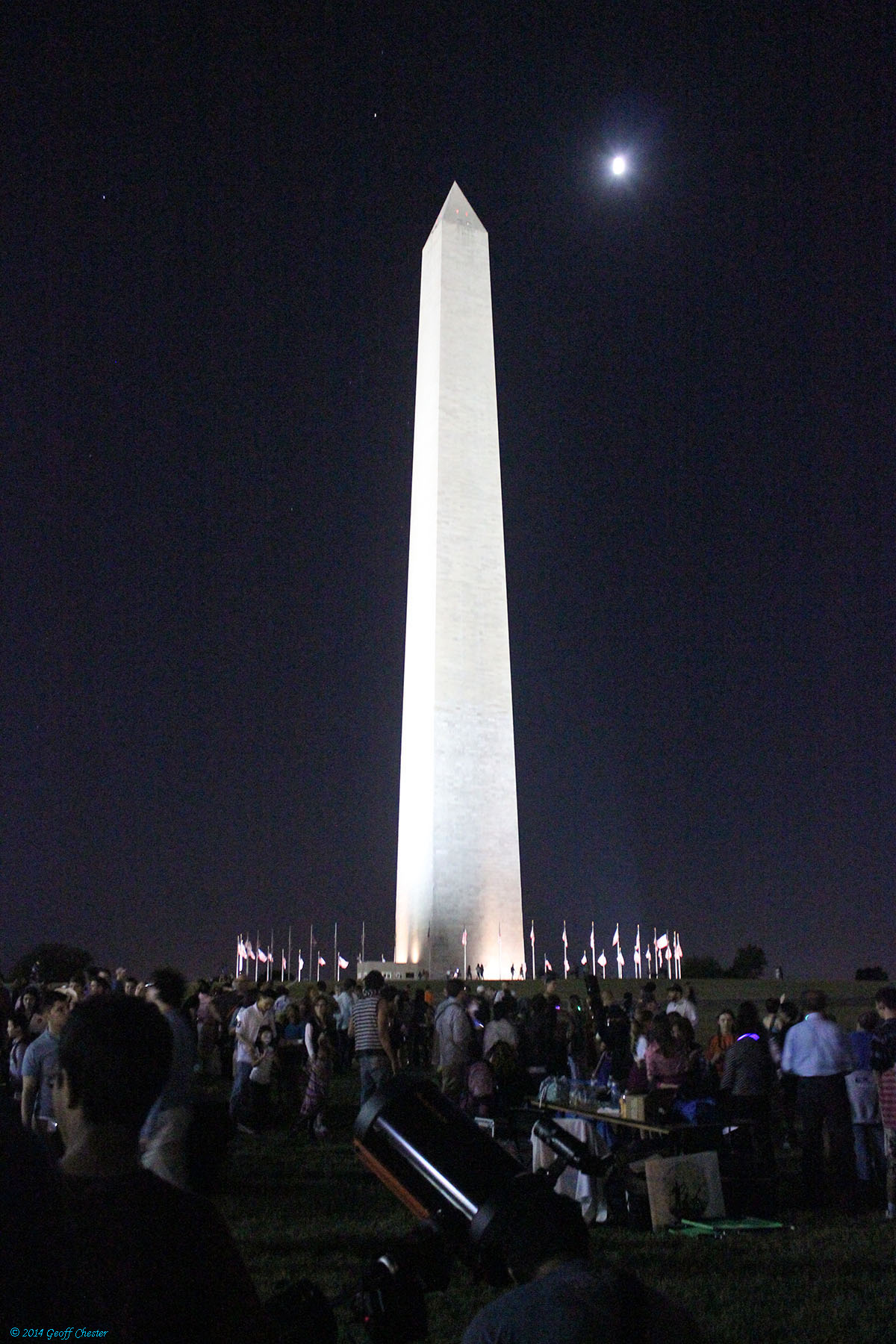 Hofstra University's Astronomy Festival on the National Mall (AFNM) in Washington, DC, offers visitors a free guided tour of the sky on Saturday, June 24, from 6-11 p.m. This year's festival is presented in association with Smithsonian Solstice Saturday and is organized by Dr. Donald Lubowich, Hofstra's Coordinator of Astronomy Outreach. AFNM features solar, optical, and radio telescope observations; hands-on activities, demonstrations, handouts, posters, banners, and videos; speakers from scientific and educational organization, and a chance to mingle with astronomers.
Watch for event updates at hofstra.edu/dcstars.
Dr. Lubowich and local amateur astronomers will set up dozens of telescopes on the National Mall, from Sixth to Seventh Streets, SW, across from the National Air and Space Museum. The closest metro stop to the event site is the L'Enfant Plaza station.
Starting at 6 p.m., visitors may view sunspots with the help of specially filtered telescopes. After dusk and through 11 p.m. telescopes will provide close-up views of colorful double stars, remnants of dying stars, nebula, and star clusters that sparkle like diamonds on black velvet.
AFNM visitors may meet representatives from some of the nation's foremost scientific institutions, organizations, and universities, who will present exciting demonstrations and answer questions about the latest astronomical discoveries and careers in science.
AFNM started as part of a NASA-funded "Music and Astronomy Under the Stars" program, that was co-sponsored by the White House Office of Science and Technology Policy. It brought an astronomy component to outdoor concerts throughout the US.