Upcoming Astronomy Events
As a service to our community, Sky & Telescope lists astronomy-related events, including star parties, observatory public nights, astronomy talks, and more. Star parties offer dark skies and astronomical fellowship and often cater to families and feature special activities for kids. Public nights give the general public a chance to view the sky through large telescopes, and public talks are a great place to learn the fundamentals of the science and the craft.
You'll also see online events offered here.
And if you'd like free copies of Sky & Telescope's Let's Go Stargazing flyer or door prizes for your next star party, you can fill out this form.
I Heart Pluto Festival | Cheers to Pluto! Special Astronomy on Tap at Mother Road
February 17 @ 7:00 pm

-

8:00 pm

EST

Free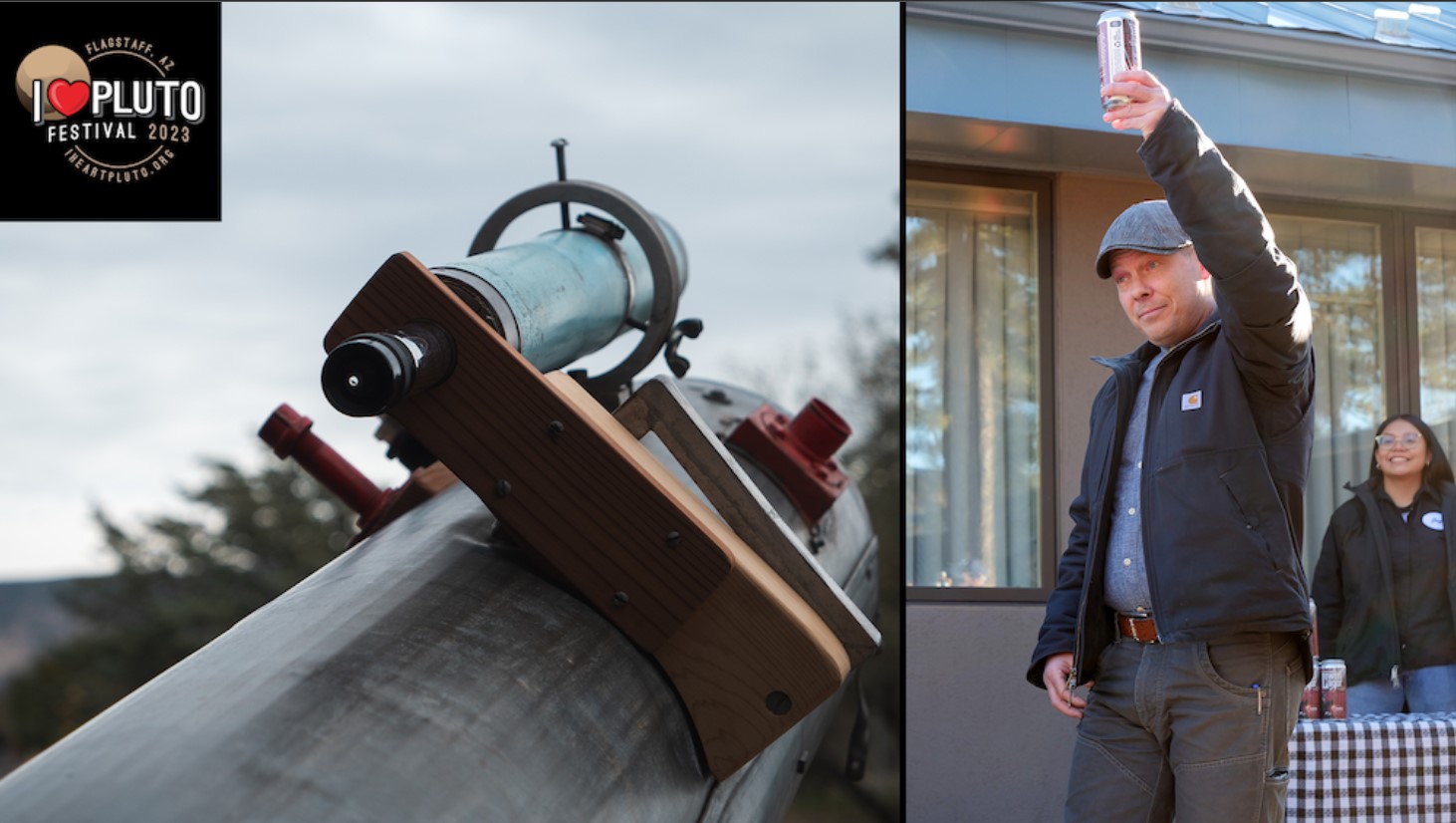 The festival kicks off at Mother Road Brewing Company, a local Flagstaff favorite! Mother Road will unveil its limited-edition beer, brewing exclusively for this year's festival! Stick around learn about Clyde Tombaugh's handmade telescope, a precious historical artifact that will soon be on display in Lowell Observatory's Rotunda Museum.
Mother Road: Special Lowell Observatory Beer Unveiled
Astronomy on Tap:
Learn About the Tombaugh 9″ Telescope - with Al Tombaugh, Clyde Tombaugh's Son
Buy Tickets Now