Upcoming Astronomy Events
As a service to our community, Sky & Telescope lists astronomy-related events, including star parties, observatory public nights, astronomy talks, and more. Star parties offer dark skies and astronomical fellowship and often cater to families and feature special activities for kids. Public nights give the general public a chance to view the sky through large telescopes, and public talks are a great place to learn the fundamentals of the science and the craft.
You'll also see online events offered here.
And if you'd like free copies of Sky & Telescope's Let's Go Stargazing flyer or door prizes for your next star party, you can fill out this form.
LIVE Interactive Stargazing | YOU Direct Our Telescope on June 23, 2022
June 23, 2022 @ 10:00 pm

-

11:00 pm

EDT

Free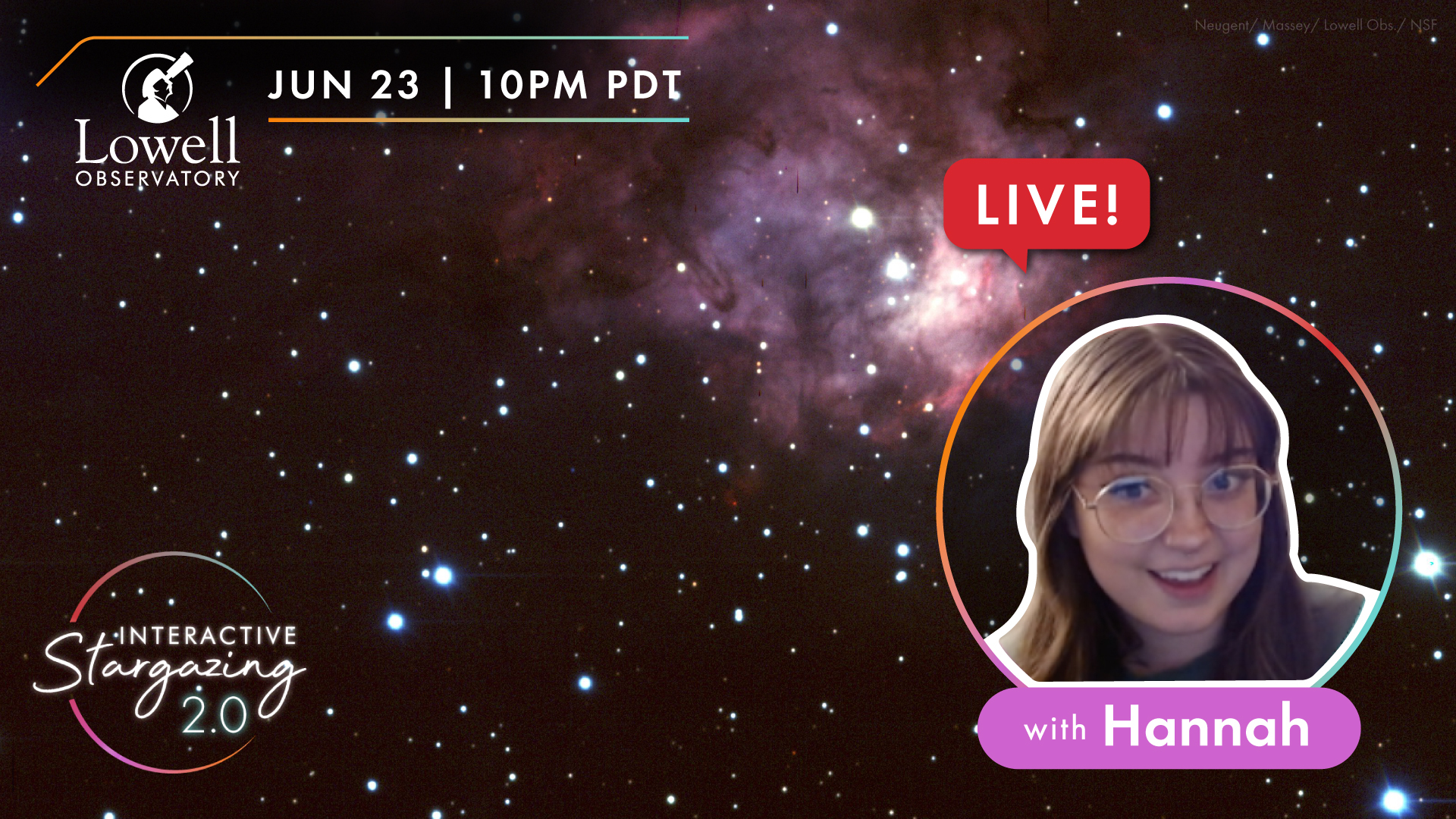 You will tell Lowell Observatory where to point the telescope in this LIVE Interactive Stargazing experience on June 23 at 10pm PDT!
Get ready for the BRAND NEW Interactive Stargazing 2.0: Discover the skies with Lowell Observatory expert educator and TikTok star Hannah Zigo, live from our Giovale Open Deck Observatory. Make requests for objects you want to see in the night sky! Get even more in-depth knowledge of the night sky with each object we observe through our 14" PlaneWave CDK telescope, informative presentations, and live chat interaction, all from the comfort of your home! It's stargazing, reimagined.
*Note: Programming may be canceled due to inclement weather.