2016 Maine Astronomy Retreat (MARS)
July 24, 2016

-

July 30, 2016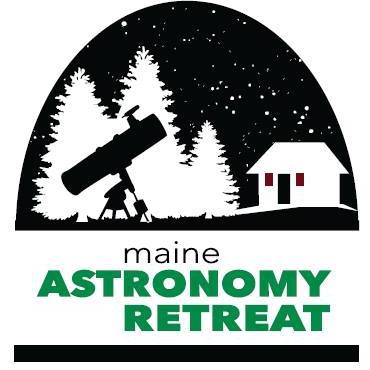 6 night, all-inclusive vacation for you and your telescope, under the dark skies of mid-coast Maine.
Treat yourself to dark skies, comfortable beds, hot showers, and great food. All-inclusive price is $1040-1240, depending on single vs. double occupancy.
Medomak Retreat Center of mid-coast Maine is hosting its annual week-long astronomy retreat July 31-August 6, 2016. The property enjoys some of the darkest skies in the northeast, with a limiting visual magnitude of 6.3, and an SQM value of 21.3 MPSAS. Medomak is an IDA compliant property, and facilities are equipped with red lights to ensure unhindered observing.
With a maximum of 40 guests, privacy, peace and quiet, and security of your telescope are assured.
Guests enjoy private cabins with comfortable beds and full bath. 3 chef-prepared meals/day and late night refreshments (coffee, tea, juice, snacks) are served in our dining hall.
Sky and Telescope's J Kelly Beatty, Amateur Telescope Makers of Boston's Bruce Berger, and world renowned watercolor artist and amateur observer Greg Mort will lead daily talks and lectures on topics tailored to our guests interests. There will also be a resident astro-photographer on site.
Entertain yourself during the day by swimming or sailing on our lake, playing tennis, hiking our 300 acre property, or exploring the beautiful mid-coast region.
Bring your own telescope and set up on our power ready observing pad, or anywhere you wish. Or travel light with just your binoculars and observe through our Orion 12" reflector.
Cost: $1040 double occupancy, $1240 double occupancy. All-inclusive of meals, lodging, and programs.