Upcoming Astronomy Events
As a service to our community, Sky & Telescope lists astronomy-related events, including star parties, observatory public nights, astronomy talks, and more. Star parties offer dark skies and astronomical fellowship and often cater to families and feature special activities for kids. Public nights give the general public a chance to view the sky through large telescopes, and public talks are a great place to learn the fundamentals of the science and the craft.
You'll also see online events offered here.
And if you'd like free copies of Sky & Telescope's Let's Go Stargazing flyer or door prizes for your next star party, you can fill out this form.
Mid-Kent Astronomical Society - Greg Smye-Rumsby - Space Art.
February 24 @ 8:00 pm

-

10:00 pm

GMT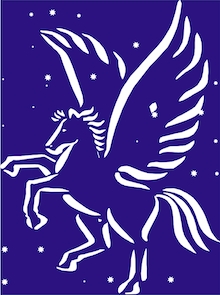 The earliest humans became aware of their place in the universe recording the strange happenings that occurred in the night sky around them. Today artists are employed to reveal the inner workings of a rocket engine, or the weird phenomena found within the heart of a super-massive black hole. This talk is designed to reveal the many ways art has been used to express ideas where the written word might fall short.