Public Astronomy Talk by Dr. Gibor Basri & Stargazing
October 7, 2016 @ 7:00 pm

-

10:00 pm

UTC-4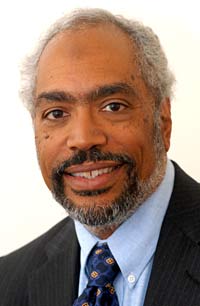 Public Astronomy Talk: Pluto, Ceres, and Below: What is a Planet?
When: Friday, October 7th, 7 pm – 8 pm,
Where: Visual Performing Arts (VPA) Theater
Evergreen Valley College
Overview: In summer 2015 we got our first (and probably only, in your lifetime) close-up look at Pluto. It was a good year for dwarf planets, since we also visited the warm one: Ceres. Professor Basri will talk about Pluto's history as a planet (or not), and why it has had a rough time. He will then talk about what we learned at Pluto (so far), compared with Triton (a similar body) and Ceres (a rather different case). He will say a little about the Kuiper Belt (in which Pluto resides) and the origin of Pluto's interesting orbit. Finally, he'll briefly address the large limit for planets (beyond which lie the brown dwarfs).
Social Hour: 8:00 pm – 8:30 pm, Performing Arts (VPA) Theater, EVC
Enjoy free refreshments. Also, free raffle tickets to win $25 Gift Fry's Electronics Gift card from our sponsor WeMo Connect.com!
Public Stargazing Night: Enjoy a free public stargazing session after the talk at the Montgomery Hill Observatory of Evergreen Valley College from 8:30 pm to 10 pm.
Free parking in the parking lot #6 for this event.
About the guest speaker: Professor Gibor Basri, Professor of Astronomy, University of California, Berkeley. Dr. Basri is a discoverer and an expert on brown dwarfs. He has primarily used the Lick Observatory and the 10-meter Keck telescopes on Mauna Kea. He has also utilized space telescopes including the International Ultraviolet Explorer, the Hubble Space Telescope, and the Kepler Mission (which produced the knowledge that planets are very common).
Dr. Gibor Basri was Vice Chancellor for Equity & Inclusion for eight ground-breaking years at UC Berkeley, leading the campus in developing the UC Berkeley Strategic Plan for Equity, Inclusion and Diversity: Pathway to Excellence – one of the most comprehensive plans of its kind at a research university. …
Our website: http://evc-cit.info/astronews/
Join our Meetup group at: http://edtech.meetup.com/834/
For questions, contact Nargis Adham at: montgomeryhillobservatory@gmail.com
Our sponsor: WeMo Connect offers Tech trainings and bootcamps.