Public Talk by world renowned NASA Scientist Dr. Chris McKay & Stargazing
May 6, 2016 @ 7:00 pm

-

10:00 pm

UTC-4

Free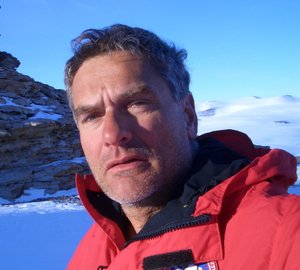 Public Talk: "Searching for a second genesis of life in our Solar System"
Overview:
The search for a second genesis of life in our solar system is a prime goal of astrobiology. Where might we find it? Following the water, the plume of Enceladus, meters below the surface of Mars, the methane seas of Titan! They all may have life and if they do, that life will be fundamentally different from life as we know.
About the speaker: Dr Chris McKay is a world renowned research scientist with the NASA Ames Research Center. His research has been featured in various TV shows, such as "The Universe" and NOVA. He is also actively involved in planning for future Mars missions including human exploration.
Social Hour: 8:00 pm – 8:30 pm, Visual Performing Arts (VPA) Theater, EVC
* Enjoy free food provided by our local Indian restaurant Rajjot Indian Cuisine and Sweets (327 San Felipe Rd, San Jose, CA 95135). Like them on facebook: https://www.facebook.com/rajjotevergreen/?fref=ts
* Raffle tickets for only $1 to win $25 Gift cards New Seasons Market (5667 Silver Creek Valley Rd, San Jose, CA 95138).
Public Stargazing Night: Enjoy a free public stargazing session after the talk at the Montgomery Hill Observatory of Evergreen Valley College from 8:30 pm to 10 pm. View Jupiter with its moons and many other objects in the sky. Free activities and glow in the dark sticks for kids.
Free parking in the parking lot #6 for this event.
Join our free online Meetup group at: http://edtech.meetup.com/834/
Our website: http://evc-cit.info/astronews/
Like us on facebook: https://www.facebook.com/montgomeryhillobservatory
For questions, contact Nargis Adham at: montgomeryhillobservatory@gmail.com
Meet the "Indiana Jones" of NASA: Dr. Chris McKay:
https://www.youtube.com/watch?v=4-kzhwl5NJ0
What if you swam in the methane lakes of Titan? – Explore the Liquid Universe with Dr. Chris McKay: https://www.youtube.com/watch?v=PazA3oWJlmY