Revenge of the Dwarf Planet: News about Pluto
October 26, 2015 @ 7:00 pm

-

8:30 pm

EDT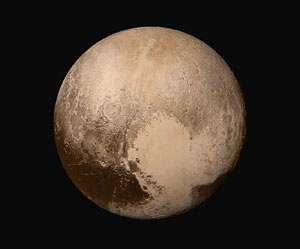 The Commonwealth Club of California (in association with Wonderfest) presents:
"The Revenge of the Dwarf Planet: What Really Happened to Pluto, and What We Are Now Learning about this Intriguing World"
An Illustrated Public Talk by Andrew Fraknoi, Chair of the Astronomy Department, Foothill College
Bay Area astronomer Andrew Fraknoi takes us behind the scenes of how Pluto got "demoted" to a dwarf planet and why its story might still turn out OK. In July, the New Horizons spacecraft flew by the double planet Pluto-Charon and gave us superb close-up views of both worlds for the first time. Though New Horizons data will keep coming to us for a whole year, Fraknoi will give an update on what we now know about these icy worlds at the outskirts of our solar system.
Cost: $12-20 (get discount with code: PLUTO)