Royal Astronomical Society of Canada General Assembly and AstroCATS
May 19, 2016

-

May 23, 2016

$20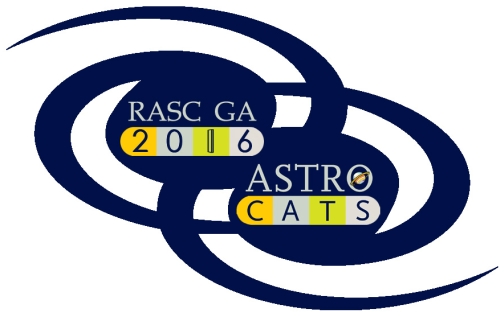 This year the RASC General Assembly is in London Ontario. We will have speakers, workshops and displays. We have Ann Hornschemeier giving a talk. She specializes in studies of X-ray emission from star formation in galaxies at cosmologically interesting distances (z > 0.1). Dr. Hornschemeier serves as the Chief Scientist for NASA's Physics of the Cosmos program. Erika Rix will host an astronomy sketching event. She has a column in the magazine Astronomy.
Other speakers at the event: Stan Metchev, Tina Pollman, Robert Jedicke and David Levy.
Something new this year is AstroCATS being held at the same time. AstroCATS is an astronomy trade show that is in its fourth year. Last year we were fortunate to have Al Nagler attend at his Televue booth. New additions, including some "big-name" manufacturers, plus many of last year's exhibitors will be back. (www.astrocats.ca)
There is a two-day astrophotography school featuring some of the world's leading astrophotographers: Chris Go, Ken Crawford, Warren Kellar, Richard Wright, Doug George and Ron Brecher.
Door and raffle prizes and a silent auction.
Cost: $20 entry per day (see RASC website for details)