Streaming | Cosmic Coffee, Cup No. 18 | Percival Lowell's Time Machine
July 23 @ 9:00 am

-

10:00 am

MST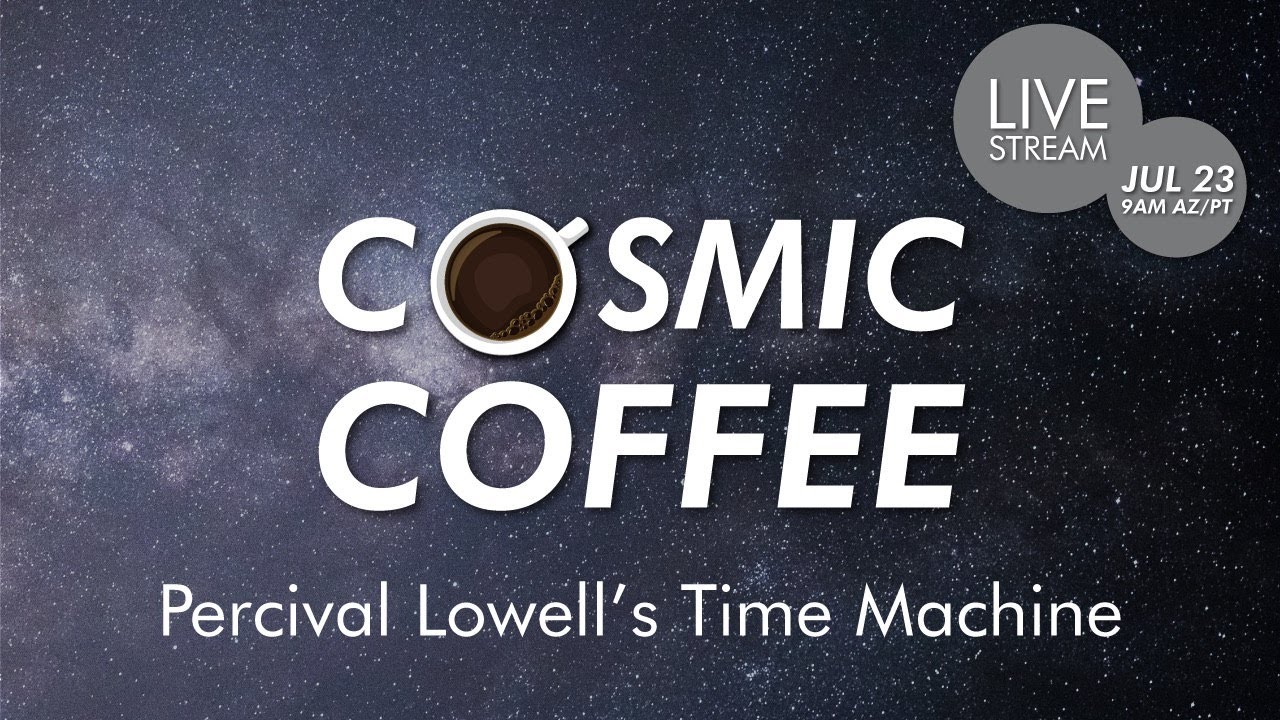 Cosmic Coffee, Cup No. 18 | Percival Lowell's Time Machine
Cosmic Coffee explores a different topic in astronomy or planetary science each week. This week, Lowell Observatory Director Dr. Jeff Hall speaks with Lowell Historian Kevin Schindler about Percival Lowell's "Time Machine"–the venerable 24-inch Clark Refractor. In terms of both scientific heritage and educational use, this is one of the most important telescopes in the United States. With it, Lowell developed his provocative notions about life on Mars, VM Slipher first detected the expanding universe, and Apollo astronauts prepared for their missions to the Moon. Meanwhile, millions of public visitors have explored the heavens through its eyepiece and the facility has been featured in educational programming such as "Disneyland", "Cosmos", and "Bill Nye the Science Guy". This episode of Cosmic Coffee lands on the telescope's birthday; Percival Lowell first peered at Mars through it on the evening of July 23, 1896.
Cosmic Coffee is presented each Thursday at 9 am AZ/PT.
Related Events