Upcoming Astronomy Events
As a service to our community, Sky & Telescope lists astronomy-related events, including star parties, observatory public nights, astronomy talks, and more. Star parties offer dark skies and astronomical fellowship and often cater to families and feature special activities for kids. Public nights give the general public a chance to view the sky through large telescopes, and public talks are a great place to learn the fundamentals of the science and the craft.
You'll also see online events offered here.
And if you'd like free copies of Sky & Telescope's Let's Go Stargazing flyer or door prizes for your next star party, you can fill out this form.
Streaming | Cosmic Coffee, Cup No. 46 | Characteristics of Young Stars
June 10, 2021 @ 9:00 am

-

10:00 am

MST

o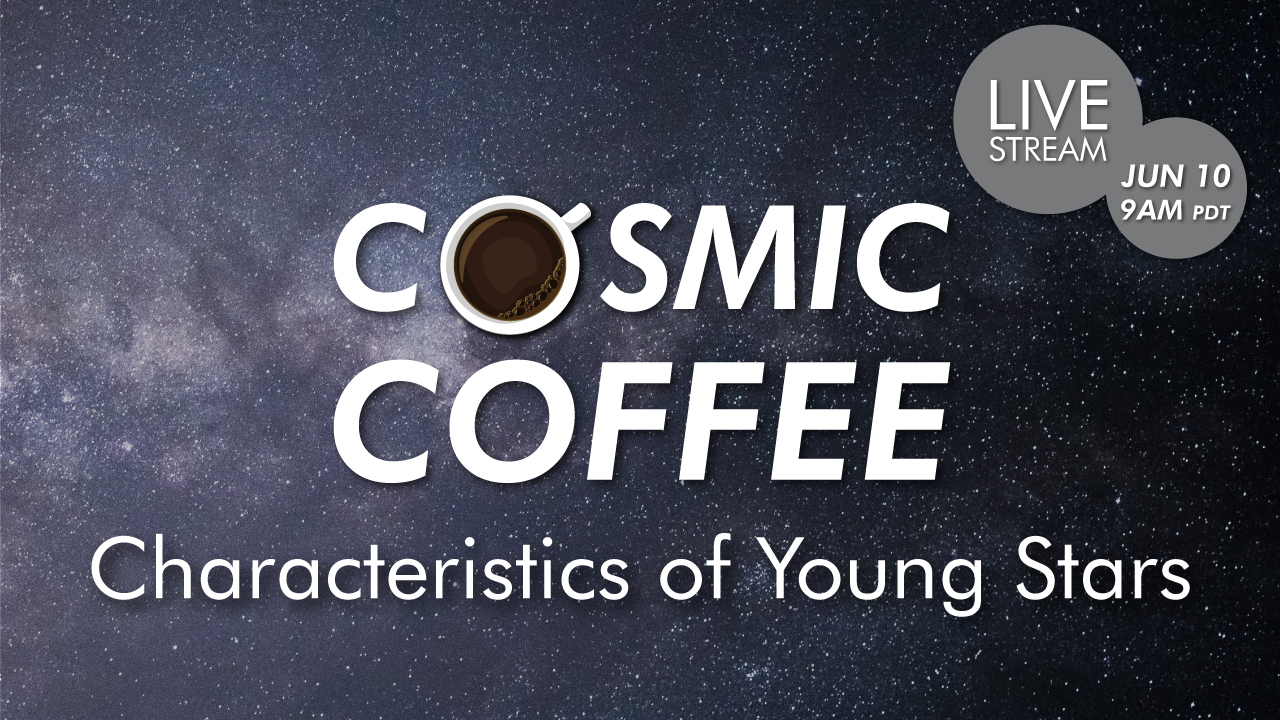 Young stars, often referred to as "T Tauri stars," look and behave quite differently compared to mature Main Sequence stars like the Sun. This week during Cosmic Coffee, Research Assistant Lauren Biddle and Research Associate Brian Skiff will discuss some of the classifications and characteristics of these newborn stars, and then we'll consider possible effects on planets forming around them. Cosmic Coffee explores a different topic in astronomy or planetary science each Thursday at 9 am AZ (PDT).