The 2017 Solar Eclipse: An Astronomy Lecture
August 10, 2017 @ 7:00 pm

-

8:30 pm

EDT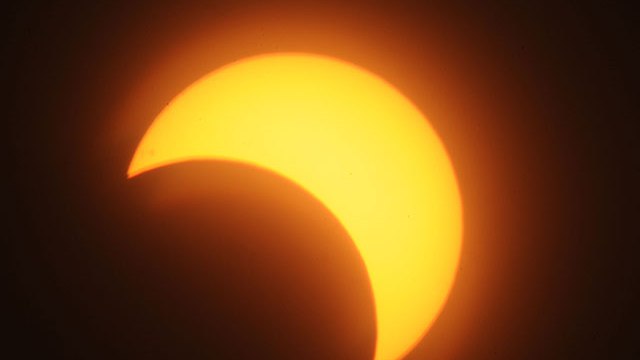 Few spectacles in nature are as inspiring as a total eclipse of the sun. On August 21, 2017, the United States will experience its first total solar eclipse in decades. From Oregon to the Carolinas, a narrow band of darkness will sweep across our continent and anyone lucky enough to be in its path will see the sight of a lifetime as the moon temporarily blots out the sun. Because of our location, those of us in New York will only be able to observe a partial eclipse of the sun, which will begin at 1:23 PM, reach maximum at 2:44 PM, and end at 4:00 PM. Even though our view of the eclipse will be partial (about 70% of the sun will be eclipsed by the moon), it will still be phenomenal! In this illustrated talk, William Taylor will explore the science and history of eclipses, and guide you through what you need to do to safely observe this special event. Since 2014,
William Francis Taylor has been a NASA/JPL Solar System Ambassador, giving talks about the universe around us, as well as sharing telescopes and stars with the public. He is also a local tutor and a life-long East End resident. The lecture will be followed by guided tours of the night sky through a telescope, weather permitting.
COST: Free.
RESERVATIONS: Reservations are recommended. Please contact the library at 631-725-0049.
LOCATION: The lecture will be held at the John Jermain Memorial Library, 201 Main Street, Sag Harbor, New York 11963.
For questions or to join our mailing list for event notices, contact: MontaukObservatory@gmail.com
Montauk Observatory brings free science and cultural programs to the south fork communities. For information about Montauk Observatory and its events, or to make a donation to help support its programs, please visit www.MontaukObservatory.com. Montauk Observatory is a publicly supported, New York State not-for-profit organization as defined by IRS code Section 501(c)(3); donations are tax deductible (please consult your accountant for details). Thank you for your consideration.