Want to be prepared for the most photogenic sky events of 2018? Join Sky & Telescope's live webinar on Monday, January 29th, to find out which events present the best nightscape opportunities throughout the year with world-renowned photographer Babak Tafreshi.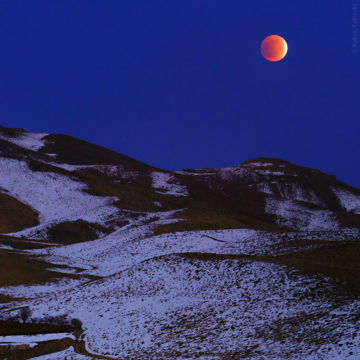 On Monday, January 29th, I'll be hosting Sky & Telescope's next online webinar, "The 2018 Nightscape Photographer's Guide" with National Geographic and S&T Contributing Photographer Babak Tafreshi.
Babak has traveled the world capturing breathtaking nightscapes from some of the most beautiful locations on Earth. He will review the best sky events for nightscape photographers in the US and around the world, as well as technical information on how to photograph them, including as the best lenses and camera settings specific to each event. This year brings plenty of excellent photographic opportunities, from a great total lunar eclipse (January 31st) to Moon and planetary conjunctions, meteor showers, as well as a potentially bright comet.
That's Monday, January 29th, at 2:00 p.m. EDT (18:00 UTC). Price: $29.99
Buy the webinar in our online store, and you'll receive an email to register for the event. Each registration also comes with access to the archived version of the program and materials for one year. You don't have to attend the live event to get a recording of the presentation. But if you do, you can chat with Babak and ask questions. Any questions that the live presentation doesn't get to will be included in a follow-up email.
WHAT YOU'LL LEARN:

The presenter's selection of sky events in the coming year for nightscape photography
When and where to photograph these celestial phenomena
Technical tips on cameras, lenses, and settings for each unique opportunity
WHO SHOULD ATTEND:
Both serious photographers and hobbyists with little knowledge of astrophotography
Daytime photographers interested in learning how to shoot the night sky
General travel enthusiasts interested in photography
Amateur astronomers interested in learning to take nightscape photos
Advanced nightscape photographers with specific questions
Science journalists, communicators, and educators who could use astrophotos in their work
OUR INSTRUCTOR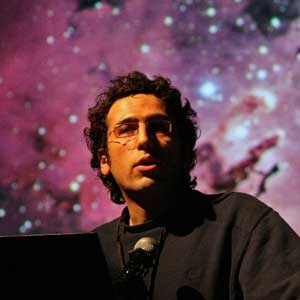 Sky & Telescope Contributing Photographer Babak Tafreshi, a National Geographic photographer and leader of The World at Night program (twanight.org), is a master at nightscape imaging that merges art, culture, and science. His images reconnect people across the globe with the beauty of the night sky and the value of preserving natural nights.
Among his other titles are science journalist, photo ambassador for the European Southern Observatory (ESO), and board member of Astronomers Without Borders (AWB). Born in Tehran, Babak is now based in the Boston area but travels the globe seeking compelling nightscapes to photograph. Over the past two decades he has spent about a thousand nights imaging under the stars on seven continents. For his global contribution to night-sky photography he received the 2009 Lennart Nilsson Award, the world's most recognized award for scientific photography at the time.
You can see some of Babak's time-lapse videos on Vimeo, National Geographic Motion, The World at Night project, and @babaktafreshi on social media (Instagram, Twitter, and Facebook).
HOW DOES THE WEBINAR WORK?
Each registration comes with access to the archived version of the program and any materials for one year. You don't have to attend the live event to get a recording of the presentation. You'll receive a copy of the webinar presentation in an email that goes out a week after the live event. In all Sky & Telescope webinars, no question goes unanswered. Attendees have the ability to chat with the instructor during the live event and ask questions, and any questions not covered in the live presentation will be included in the follow-up email as well.
The webinar is broadcast via the Internet, using GoToWebinar, with live audio delivered through your computer speakers or over your telephone. The live webinar's visual presentation is displayed directly from the Presenter's computer to your computer screen. The Q&A is managed through a chat-style submission system with questions being read and answered by the Presenter for the entire class to hear. In the event that some questions are not answered during the live session, an e-mail with questions and answers will be sent to all webinar attendees. By attending the live webinar and asking questions, your full name may be stated during the live event and captured in the recording.
WHAT EQUIPMENT DO I NEED?
All you need is a computer or other device and an Internet connection. You'll be able to view the presentation and listen to the audio over computer speakers; however, you'll enjoy better audio quality if you use a telephone. For complete system requirements, see this page.
You can check your system's compatibility automatically before the live webinar by visiting this page.
Don't forget,  Monday, January 29th, at 2:00 p.m. EDT (18:00 UTC). Price: $29.99. Sign up here!