If you've always wanted to see the Southern Hemisphere's fabulous skies from Down Under, here's your chance!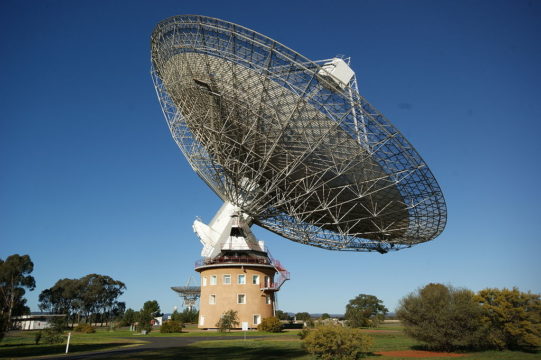 Join leading Australian astronomer, guide, and author Fred Watson on a remarkable journey to Australia. You'll visit top observatories like Siding Spring and Parkes, home of the 64-meter radio telescope made famous by the 2000 movie The Dish). You'll tour historic parts of Sydney, hike in the stunning Blue Mountains, enjoy wine-tasting in Mudgee, and stargaze in the incredible dark skies of southeastern Australia, among many other activities.
Our travel partner for this tour is Sydney-based Dark Sky Traveller, which conducts general tours worldwide but specializes in astronomy-themed tours. Its owner, Marnie Ogg, herself a veteran of travel to more than 75 countries, will be in day-to-day charge of our tour. We're also planning two exciting optional extensions to the Great Barrier Reef and to Uluru, also known as Ayers Rock.
This tour is tentatively scheduled for March 2021, but we're still working to make this the best-possible experience for you. So check back soon to get full details on the dates, itinerary, and costs.