Join Sky & Telescope in Chile — the "astronomy capital of the world" — from October 12 to 23, 2022. Our group will visit world-class observatories, see breathtaking landscapes, and observe the southern sky in crystal-clear night skies.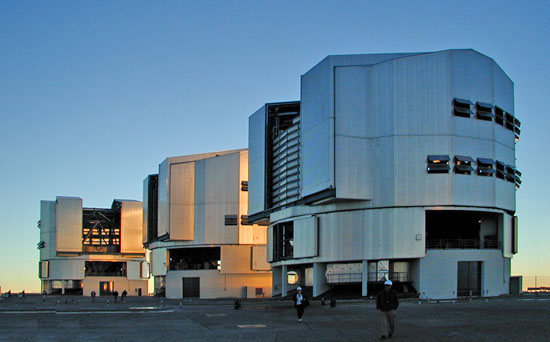 Admit it — you've always wanted to go south of the equator to take advantage of the extraordinary celestial sights of the southern sky. But you've never quite figured out the logistics of getting there, let alone how you'd lug your telescope through airports and customs.
Here's your chance to have it all — and you can leave the scope at home! Sky & Telescope is heading to Chile for a 10-day, 9-night adventure to some of the most astronomically famous and stunning locales on the planet. Join S&T Editor in Chief Peter Tyson next October 12–23 on what promises to be an over-the-top celestial adventure.
With its high mountains, clear skies, and dry air, northern Chile is a mecca for both professional observatories and nighttime stargazing — and you'll get to see plenty of both. The trip combines rare, behind-the-scenes tours of major telescopes (including visits to the Very Large Telescope and the amazing ALMA radio-telescope array) with three nights of stargazing at privately owned facilities that cater to amateur observers. You can leave the telescope at home, because all the observing gear will be there waiting for you!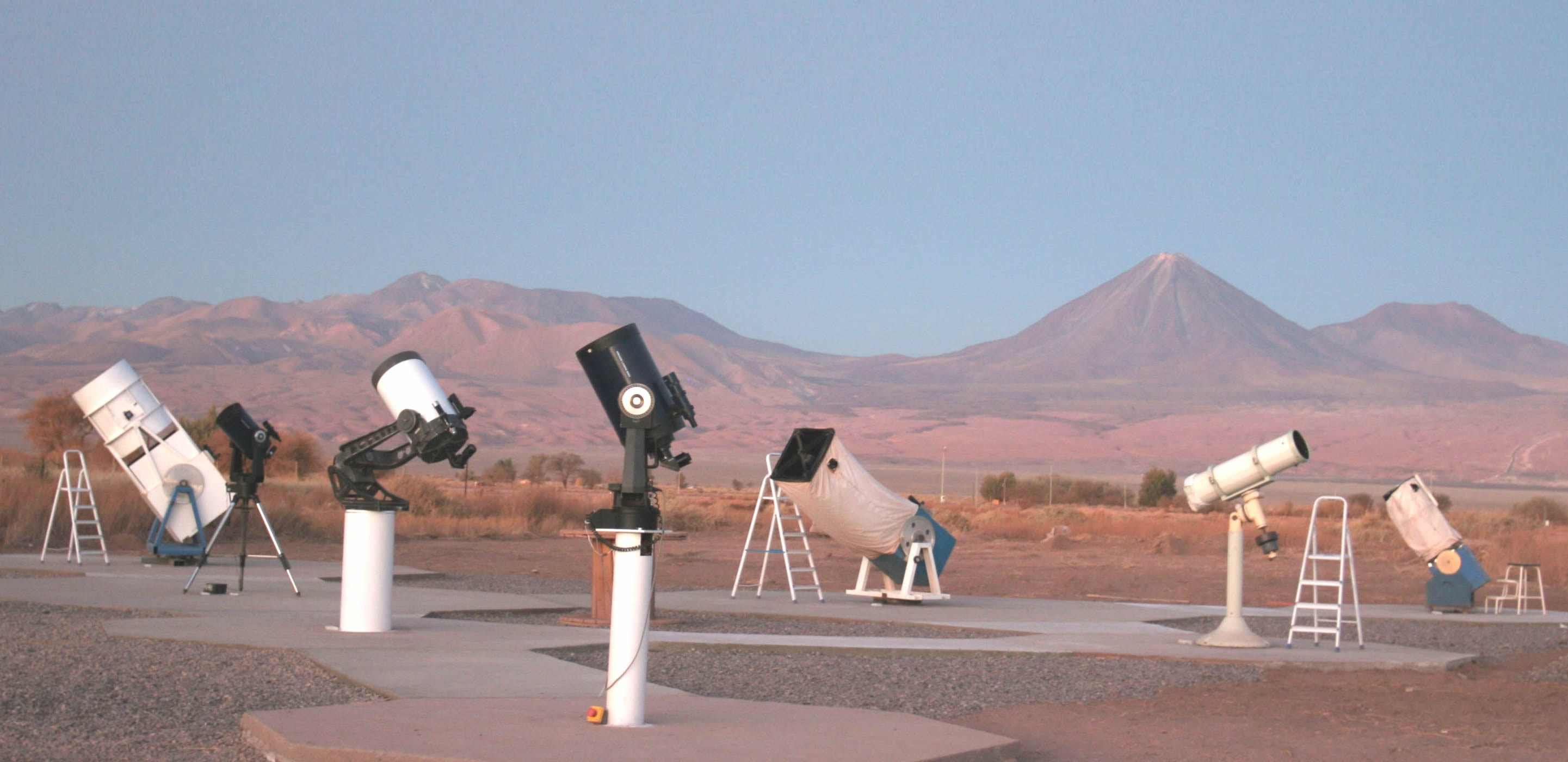 You'll enjoy comfortable, high-quality accommodations, delicious local cuisine (virtually all meals are included!), and the expertise of local, English-speaking guides. With decades of experience bringing groups to South America, Royal Adventures has become one of the premier astronomy- and eclipse-trip providers. This trusted travel partner teamed up with S&T for eclipse tours to Chile in 2019, 2020, and 2021.
So have a look below at what we've got in store for you!
Note The itinerary below is provisional, and all observatory visits are pending final approval. However, space on this exclusive trip will be very limited. So enter your email address in the box below, and we'll contact you as soon as reservations open. Or contact Royal Adventures via email or by calling 800-453-4754 or 925-820-6260.
Planned Itinerary for the 2022 Chile Astronomy & Stargazing Tour
Day 1 (Wednesday, Oct. 12): Depart for Santiago
Depart from your home city on an overnight flight to Santiago, the capital of Chile.
Overnight flight (meals aloft)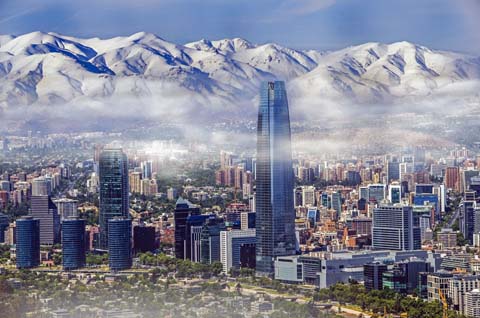 Day 2 (Thursday, Oct. 13): Santiago
Arrive this morning in Santiago and transfer to our 5-star hotel located in one of the most exclusive quarters of Santiago. After a short afternoon orientation, we'll visit Chile's National Astronomical Observatory. Operated by the University of Chile's Department of Astronomy, the observatory is situated on Cerro Calán, which offers breathtaking views of the city. Upon return to our hotel, we'll gather for a welcome dinner and orientation.
Plaza El Bosque (D)
Day 3 (Friday, Oct. 14): La Serena
Depart Santiago on a flight to La Serena, Chile's second oldest city (founded in 1544). Take a guided city tour of La Serena this morning, then in the early afternoon we travel to the picturesque town of Vicuña to visit a Pisco distillery. We'll learn about this Chilean liquor and enjoy a private tasting in the cellars of Pisco Elqui. After dinner in Vicuña, enjoy stargazing at El Pangue Observatory for breathtaking southern-sky stargazing through 16- and 25-inch telescopes.
Hotel Costa Real (B, L, D)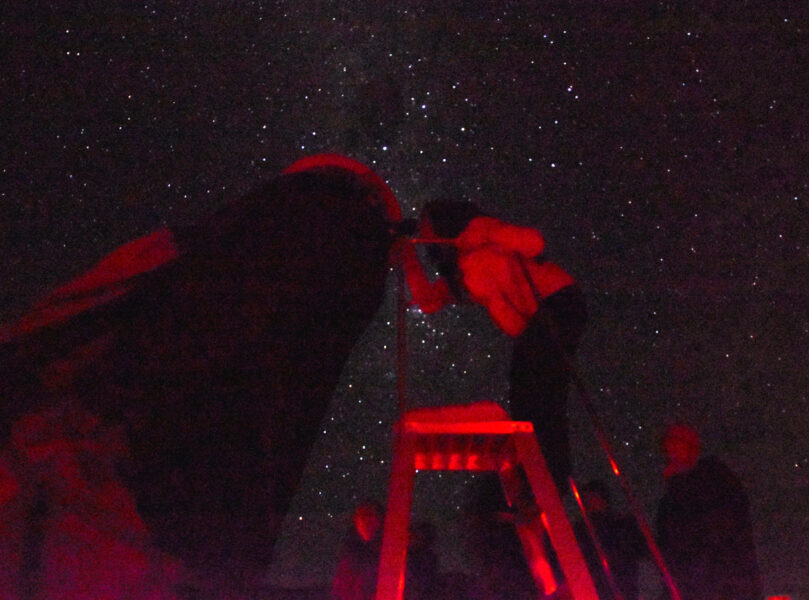 Day 4 (Saturday, Oct. 15): Las Campanas Observatory & GMT Construction
We'll travel north of La Serena by road to Las Campanas Observatory in the Chilean Andes for a day-long tour of the observatory's two 6.5-meter optical telescopes. We'll also check out the construction of the Giant Magellan Telescope (GMT), scheduled to be completed in 2027. The GMT will use seven of the world's largest mirrors as primary mirror segments, each approximately 8.4 meters (27.6 ft) in diameter and have a higher resolution than the Hubble or Webb space telescopes. (Observatory visits are subject to final confirmation.)
Hotel Costa Real (B, L, D)
Day 5 (Sunday, Oct. 16): Gemini South, SOAR, and Vera Rubin Observatories
Enjoy exclusive visits to the Gemini South Telescope, Southern Observatory for Astro-physical Research (SOAR), and the Vera C. Rubin Observatory — all located on the peak of Cerro Pachón, an 8,900-foot-high mountain in northern Chile. The Gemini Observatory is an 8.1-meter telescope and the adjacent SOAR a 4.1-meter aperture telescope. The Vera C. Rubin Observatory, currently under construction, is an 8-meter-class telescope coupled to a 3.2 gigapixel camera — the largest digital camera ever fabricated for optical astronomy. (Observatory visits are subject to final confirmation.)
Hotel Costa Real (B, L, D)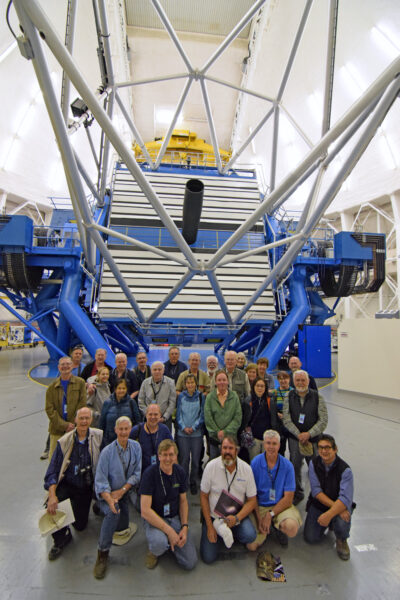 Day 6 (Monday, Oct. 17): Calama & San Pedro de Atacama
This morning we fly north to Calama and transfer to San Pedro de Atacama for a three-night stay. On the way, we will stop at Cordillera de la Sal, the Salt Mountains. Shaped over time by the rain, wind and sun of the Atacama Desert, its final form as we know it today is full of natural sculptures, stratifications, and variegated colors due to its mineral diversity. At sunset, we visit the Moon Valley with its extraordinary landscape caused by the erosion of the Salt Mountains. This evening, we again savor the southern skies at SPACE, home of the largest visual telescope (45-inch aperture) in the Southern Hemisphere.
Hotel Cumbres San Pedro de Atacama (B, L, D)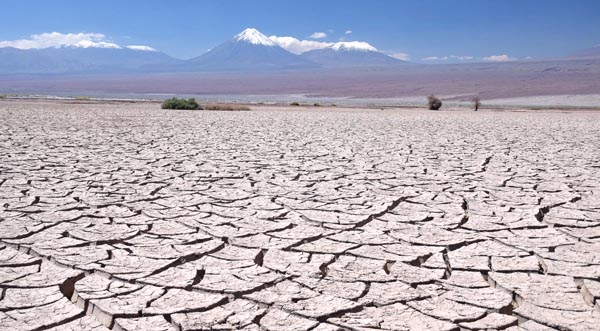 Day 7 (Tuesday, Oct. 18): El Tatio Geysers & Termas de Puritana Hot Springs
Early this morning we depart on an excursion to El Tatio, the world's highest major geyser field (elevation: 14,000 feet), to see the great outflow of geysers at sunrise. Afterward, relax in the warm mineral waters of the Termas de Puritana hot springs. Enjoy lunch at La Estaka restaurant before returning to the hotel for an evening lecture. We will have the remainder of the evening at leisure until dinner.
Hotel Cumbres San Pedro de Atacama (B, L, D)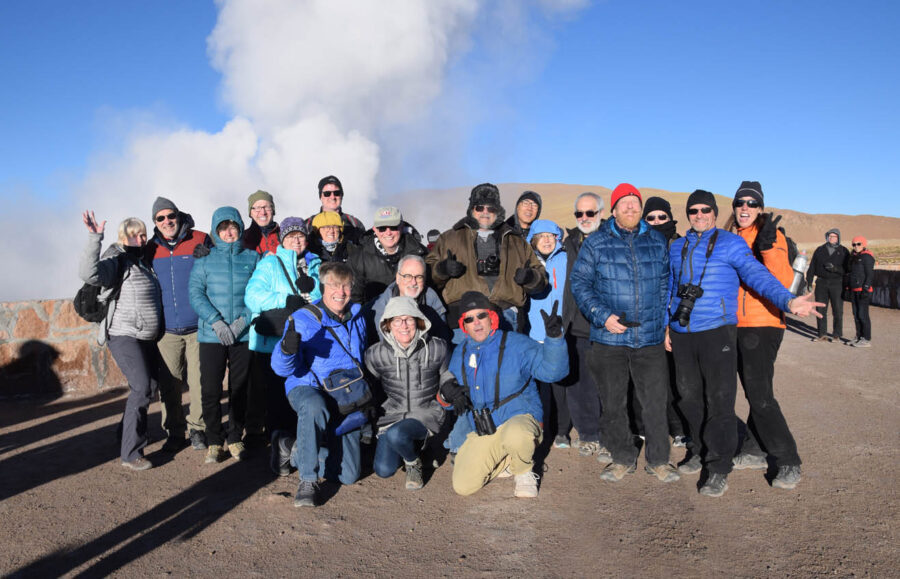 Day 8 (Wednesday, Oct. 19): ALMA Observatory & High-Altitude Lagoons
This morning we visit the Atacama Large Millimeter/submillimeter Array. Situated at an altitude of 16,570 feet (5,050 meters) atop the Chajnantor plateau, ALMA is one of the world's highest observatories. (Note: To visit this site, you will have to satisfy certain medical requirements. ALMA visit is subject to final confirmation.) In the afternoon, we'll explore the immense Salar de Atacama with its various species of flamingos. Then we visit the high-plateau lagoons of Miscanti-Miñiques and the Salar de Talar, an evaporated salt lake. Here we'll see lagoons of beautiful colors and many volcanoes. Look for vicuñas, viscachas, and other wildlife of the area.
Hotel Cumbres San Pedro de Atacama (B, L, D)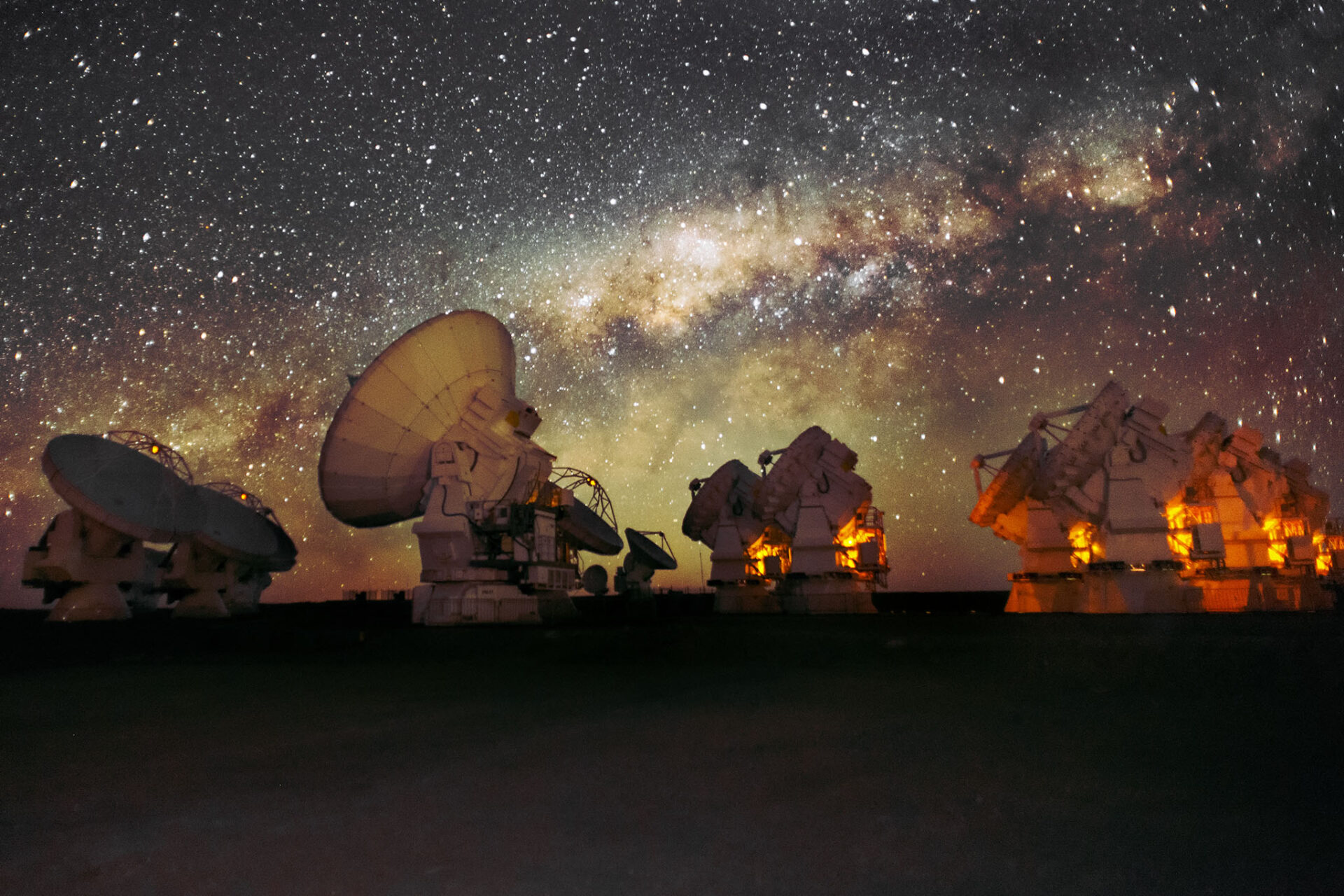 Day 9 (Thursday, Oct. 20): Antofagasta
Today we will turn our attention from the celestial heavens to the ancient past with a visit to the archaeological site of Pukará de Quitor. Savor one last lunch at El Estaka before transferring to Antofagasta via private motor coach.
NH Antofagasta (B, L, D)
Day 10 (Friday, Oct. 21): Very Large Telescope
This morning we'll drive to the Paranal Observatory, home of the VLT (Very Large Telescope) often described as the world's largest. Located on top of Cerro Paranal in the Atacama Desert, it has four telescopes of 8.2 meters in aperture. Paranal was chosen because of its excellent atmospheric conditions and its remote location. After touring the facilities, we will transfer to the airport in Antofagasta for a flight to Santiago. (VLT visit is subject to final confirmation.)
Plaza El Bosque (B, L)
Day 11 (Saturday, Oct. 22): Santiago — Tour Ends
Today we explore the beautiful valleys and wineries of Chile's central region where renowned Chilean wines are produced. Later we'll gather in the gardens of the historic Viña Santa Rita for a farewell lunch and wine tasting. We return to our hotel and the remainder of our afternoon is unscheduled before driving to the airport for our overnight flights home.
Day 9 (Thursday, Oct. 20): Santiago — Tour Ends
We transfer by bus from San Pedro de Atacama to Calama airport and then fly back to Santiago. While awaiting our international departures that evening, we venture off for a leisurely lunch in a local vineyard before bidding each other farewell and returning home.
Overnight flight (B, L)
---
Optional Pre-Tour Extension to Easter Island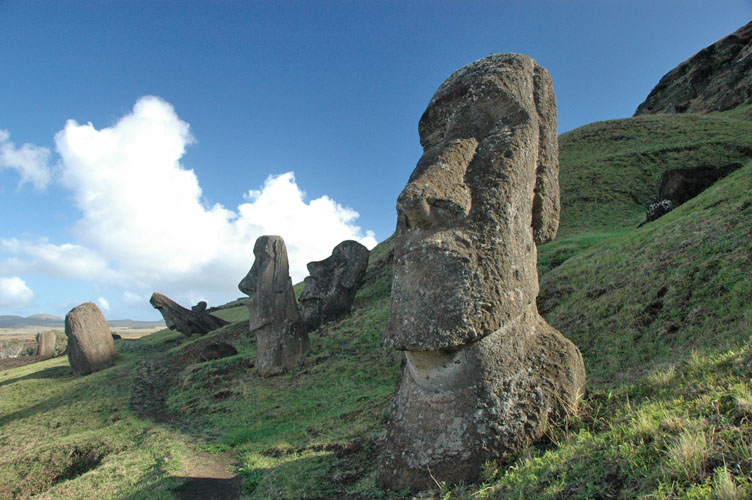 Located 2,600 miles west of Santiago in the South Pacific Ocean, this mysterious island has a visual impact few places in the world can equal. Hundreds of moais, tight-lipped basalt statues unique in the whole of Oceania, are scattered throughout the island.
Accommodations on Easter Island are at the Nayara Hangaroa, known for its environmentally friendly design. The extension includes one night's stay in Santiago at Plaza El Bosque Ebro on arrival, one night at the Holiday Inn Airport Hotel on your return from Easter Island and three nights at the Nayara Hangaroa on Easter Island, all excursions, breakfast in Santiago on return, all excursions, entrance to Rapa Nui National Park, all meals and an open bar while at the Nayara Hangaroa, and transfers. Tips to guides and staff on Easter Island are at the passenger's discretion. Airfare to and from Easter Island is not included.
---
What the Tour Does/Doesn't Include
The main tour and pre-tour extension to Easter Island include:
• Nightly accommodation in high-quality hotels
• Local English-speaking guides
• Arrival and departure transfers in a private coach with local guide
• Private coach and guides for touring days
• Excursions and transfers
• Entrances fees to museums and national reserves
• Mineral water and coffee during excursions; most meals (see detailed itinerary)
The main tour and pre-tour extension to Easter Island do not include:
• International airfare to and from Santiago, Chile
• Airfare to and from Easter Island (on the optional extension)
• Passport & visa fees
• Travel insurance (highly recommended)
• Airport transfers if not arriving or departing with the group
• Hotel accommodation for extra nights before or after the tour dates of the group.
• Optional individual excursions and individual pre- or post-tour trips
• Meals or beverages not listed in the detailed itinerary
• Tips and gratuities
• Personal expenses and anything not listed in the detailed itinerary