Has a classic African safari always been on your bucket list? Here's your chance to check it off — with a twist!
Join world-renowned amateur observer and astronomy author Stephen James O'Meara for an unforgettable experience in the heart of southern Africa in late July 2023. Undertake classic daytime safaris to seek out Botswana's charismatic wildlife, including elephants, giraffes, hippos, and lions. And at night enjoy telescopic views of the grand Eta Carinae Nebula and other incomparable wonders of the deep southern skies that one rarely or never sees from the Northern Hemisphere.
Our travel partner on this exciting tour — our third to Botswana — is Yoga Safari, based in the small gateway city of Maun. Deborah Carter, its owner, has over two decades of experience running African safaris. Together we'll explore Khwai Private Reserve in the Greater Okavango Delta (a UNESCO World Heritage Site), Savute Channel at one end of the Great African Rift Valley, and the riverfront area in Chobe National Park. And you'll have the option of taking a 2-night, post-safari trip to Victoria Falls in Zimbabwe.
Click below to get full details about:
• Itinerary for our 7-day/6-night Stargazing Safari in Botswana
• Itinerary for our 3-day/2-night extension to Victoria Falls in Zimbabwe
• What is and isn't included
• Pricing & Terms

As your Sky & Telescope tour leader and astronomer, Steve is really excited about next year's safari as there are a whole host of nightly wonders to delight every level of amateur astronomer. In addition to abundant wildlife sightings, the late July night sky has many advantages to stargazers. Here's a start to whet your appetite:
Each evening after sunset, you'll have fabulous opportunities for observing the southern sky with no Moon to interfere. It's pure celestial magic, with many marvels high up in the south and southwest at nightfall: Alpha and Beta Centauri, the Southern Cross, Eta Carinae Nebula, and the immense Omega Centauri star cluster, to name but a few.
By 11 p.m., Scorpius, Sagittarius, and the galactic center are almost directly overhead. This region of the Milky Way is one of the most eye-catching in the entire heavens, and is abundant with additional naked-eye and binocular wonders, including myriad bright and dark nebulae and a rich assortment of globular star clusters not visible from mid-northern latitudes. The Small Magellanic Cloud and globular cluster 47 Tucanae will also be at their highest in the south before dawn, with the LMC well up in the east-southeast.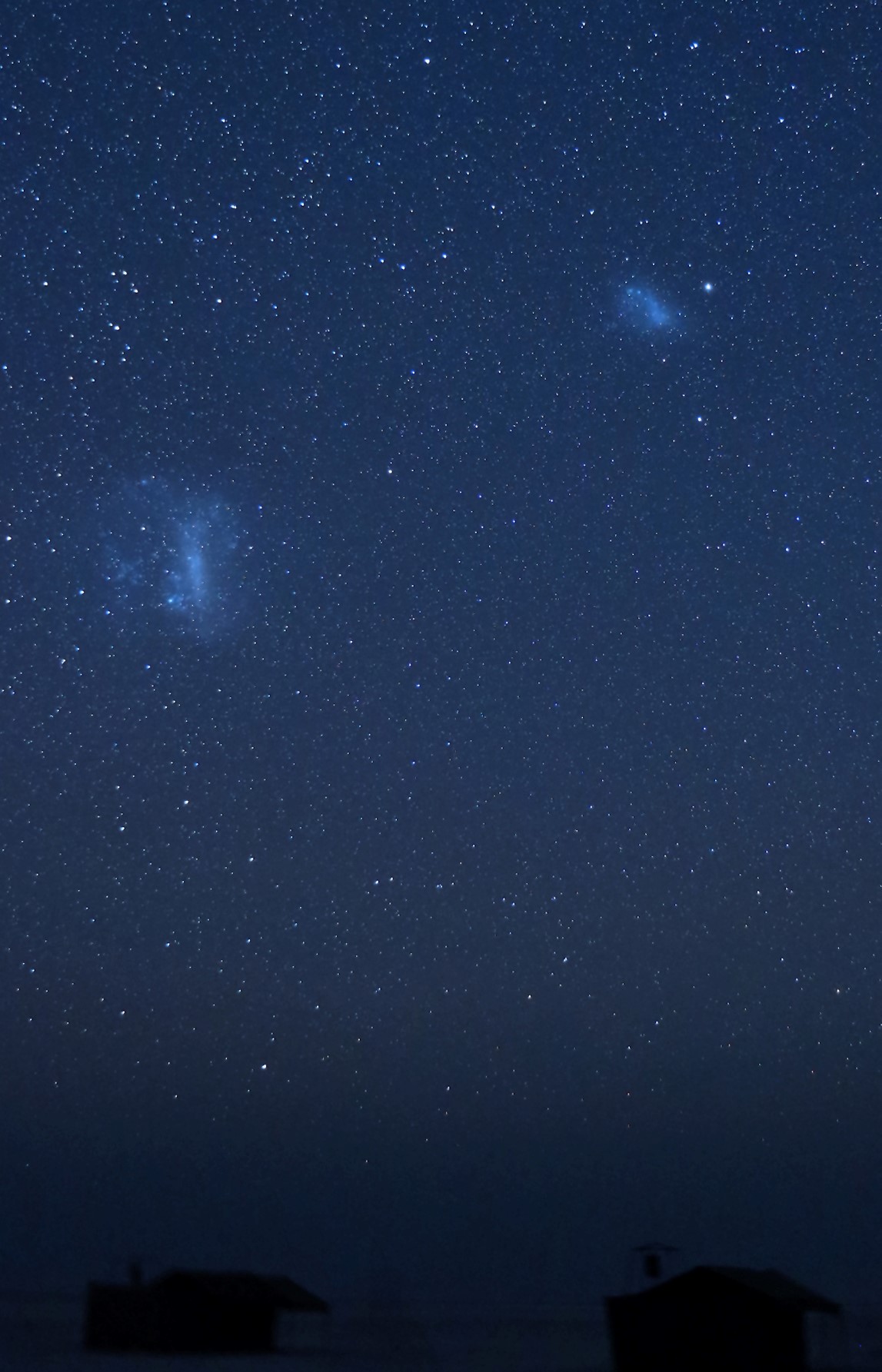 ---
ITINERARY FOR 6-NIGHT STARGAZING SAFARI IN BOTSWANA
| Date | Itinerary at a Glance | Accommodation | Meals |
| --- | --- | --- | --- |
| Sunday, July 16 | Maun to Greater Okavango Delta | Sable Alley | D |
| Monday, July 17 | Greater Okavango Delta | Sable Alley | B, L, D |
| Tuesday, July 18 | Greater Okavango Delta to Savute | Savute Safari Lodge | B, L, D |
| Wednesday, July 19 | Savute end of the Rift Valley | Savute Safari Lodge | B, L, D |
| Thursday, July 20 | Chobe National Park Riverfront | Chobe Game Lodge | B, L, D |
| Friday, July 21 | Chobe National Park Riverfront | Chobe Game Lodge | B, L, D |
| Saturday, July 22 | Depart to Kasane Airport | Depart | B |
July 16 & 17, 2023 — Maun to Khwai Private Reserve in the Greater Okavango Delta
Our Botswana Stargazing Safari starts at Maun Airport, where we board a light aircraft and fly to our first camp: Sable Alley. This tented camp was built among spectacular shade trees in Khwai Private Reserve, adjacent to the Okavango Delta. Twelve deluxe tents, all with en-suite facilities, sit on raised decking and open to a floodplain. The dining and sitting areas are also on raised decking, and there's a circular fireplace and swimming pool for your relaxation. The food served in camp is of an excellent quality, and South African wines and spirits can be enjoyed with dinner. Water, soft drinks, tea and coffee are also available throughout the day. Here's a short video showing the Sable Alley camp.
The Khwai Private Reserve offers the opportunity to take safari drives into the wilderness to see the animals of the area. And, because it's a private reserve, the vehicles are allowed to go off the tracks, in order to get closer views of the animals. The area is home to elephants, antelopes, zebras, buffalo, giraffes, hippos, hyenas, lions, and leopards. The region also has an incredible array of colorful, as well as some endangered, bird life. And you can also take a nature walk with our guide to see the smaller wonders of the African bush.
This idyllic setting of the camp offers a wonderful view of the Southern Hemisphere sky, not only from the main area, but from your tent too. Our group will be an intimate party of just 24 people, plus guides. Astronomer Stephen James O'Meara (who'll accompany the entire Botswana tour) chosen a fine location, away from the camp, from which to view the magnificently clear Botswana night sky through binoculars and telescopes.
A typical day on safari at Sable Alley includes an early morning wake-up followed by a light breakfast. Then it's off out on your chosen activity. When you return to Sable Alley there's a delicious brunch waiting and then you are free to catch up on your sleep, edit your astrophotography from the night before, or lie by the pool and relax. Then it's back to the main area for afternoon tea and out on your afternoon activity.
A sumptuous dinner is served in the evening accompanied by a selection of drinks before heading out under the stars for a night of stargazing. Then we head back to the camp and our tents, falling asleep to the night sounds of hippos grunting in the distance.
While on the stargazing safari, you have the opportunity to spend hours under the night skies with Steve. How late you want to stay up is optional, especially as safari activities occur early in the mornings and sleep might not be that plentiful! However, after lunch each day you have some down time, which is a perfect time to take a siesta to help top you up — until late afternoon activities and evening's stargazing come around again. Of course, both evening stargazing and the safari activities are optional, so you can plan accordingly. After all, it's your vacation, and you are free to choose what activities you partake in and which ones you choose to miss.
Amazing images can also be taken of the Milky Way directly overhead. We'll visit our special viewing site each night, have supper out in the wild (with our guides keeping watch to make sure we are safe), and then spend a few hours under the stars before heading back to the camp and our tents. All accommodation, meals, selected drinks, laundry, and activities are included during your stay.
Overnights at Sable Alley
July 18 & 19, 2023 — Khawi Private Reserve to Savute
On our third day on safari, we head back to the airstrip for our light aircraft flight to the Savute area, where we will spend two nights at Savute Safari Lodge. It sits on the banks of the Savute Channel at the end of the Great African Rift Valley. Stretching from the waterways of the Linyanti all the way to the Savute Marsh, the meanderings of the Savute Channel have brought water and new life into the western section of Chobe National Park on and off for many thousands of generations.
At the present time the Savute Channel is dry. However, Savute Safari Lodge pumps water into two depressions directly in front of camp, making it one of very few water sources in the area. These waterholes attract a lot of wildlife, including but not limited to elephants, hyenas, zebra, kudu, leopards, and lions. Our previous Stargazing group saw an amazing assortment of such animals during their stay at Savute. Here's a short video showing the Savute Safari Lodge.
To ensure a private and relaxing environment, Savute Safari Lodge accommodates just 24 guests in 11 thatched chalets built of local timber and one family room with two double bedrooms. The chalets, which have been elegantly furnished in calm neutral tones to blend with the natural environment, feature expansive private decks, a combined bedroom and lounge area, and en-suite facilities.
Sink into one of the numerous comfortable leather, wood, or wicker sofas in the lounge — and library — or sip a cocktail in the stylish bar. All these facilities are situated in a beautiful two-story thatch-and-timber main building. Savute Safari Lodge offers a shaded viewing deck, an al fresco dining area, and a swimming pool with spectacular pool loungers — ideal for watching the varied wildlife — including the resident elephants — as they make their way to the waterholes to drink. The Savute area also has wonderful bird life including, among others, the Kori Bustard — Botswana's national bird and the heaviest flying bird in the world.
| | |
| --- | --- |
| Aerial view of main area at Savute Safari Lodge | Waterhole and resident elephants as seen from the lodge |
Activities are organized around safari drives throughout the Savute area in open 4×4 safari vehicles. We also incorporate a visit to the Savute Marsh to give you a chance to see the historic presence of the Savute Channel against a backdrop of teeming wildlife. Nearby are some ancient volcanic hills (yes, Botswana does have some!) where the Great African Rift Valley terminates. We have the option to visit one that has some interesting Bushmen rock art paintings.
At Savute Safari Lodge we will spend most of our time viewing the wildlife; we will still be viewing the stars nightly but from the safety of the camp and our tents. We will do our best to minimize the light pollution in the camp, so we get the best possible view of the night sky. All accommodation, meals, selected drinks, laundry, park fees and activities are included during your stay.
Overnights at Savute Safari Lodge
July 20 & 21, 2023 — Savute to Chobe National Park Riverfront
Next we venture north to the riverfront area in Chobe National Park and on to Chobe Game Lodge. As the only lodge located inside the world-renowned Chobe National Park, set on the banks of the Chobe River, Chobe Game Lodge is the ideal place from which to explore the very best of one of Botswana's most iconic regions.
Chobe Game Lodge is an elegant, five-star, fully ecotourism-certified safari lodge with 40 spacious guest rooms. The expansive main area incorporates several comfortable and tastefully appointed seating areas from which to enjoy the tranquility of the lodge surroundings. Here's a short video showing the Chobe Game Lodge.
Following the banks of the river for about 900 feet (250 meters), the lodge's elevated boardwalk and viewing deck offer seemingly endless panoramic views over the Chobe River. Find your favorite spot along the platform and settle down to watch the ever-changing wildlife parade across the river, on the islands and the surrounding floodplains.
Enjoy the diversity of the region's abundant wildlife on guided safari drives in the lodge's electric 4×4 safari vehicles. Or take in the beauty of the famous Chobe River on a solar-powered electric boat while witnessing a host of animals including elephants, hippos, buffaloes, antelopes, crocodiles, and monitor lizards coming to the water, together with an array of incredible bird life along the riverfront.
Activities offered at Chobe Game Lodge include morning and afternoon safari drives; mid-morning and late-afternoon boat safaris; and back-of-house eco-tours. Chobe Game Lodge is fully inclusive, so you are welcome to do as little or as much as you please.
Chobe Game Lodge also has a spa, gym, and two swimming pools to help you relax. All accommodation, meals, drinks, park fees, laundry, and activities are included during your stay.
Overnights at Chobe Game Lodge
July 22, 2023 — Depart
After breakfast and one last safari drive or boat excursion (time permitting), we say goodbye to the lodge staff and head back to Kasane Airport to connect with your flight onward.
OPTIONAL 2-NIGHT POST-SAFARI EXTENSION TO VICTORIA FALLS

This optional adventure starts on July 23, 2023, immediately after the Stargazing Safari. If you wish to join this tour extension, you'll need to arrange for flights home that depart from Victoria Falls Airport, Zimbabwe, on July 24, 2023. However, before making any flight arrangements, please contact Yoga Safari directly ([email protected]) as space is limited on this extension.
July 22, 2023 — Kasane Airport to Victoria Falls Safari Lodge
On arrival at Kasane Airport following the Stargazing Safari in Botswana, you'll be met and transferred across the border into Zimbabwe and to Victoria Falls Safari Lodge for your two-night stay. Reservations there are booked on a bed-and-breakfast basis for two nights, with dinner also included each night.
The Victoria Falls Safari Lodge is set on a high plateau that forms the boundary of the unfenced Zambezi National Park. It is a deluxe African lodge, designed with thatch roofs, hardwoods, and vibrant colors that offer guests excellent, uninterrupted views of the National Park and easy access to the Falls. The lodge's main building faces a waterhole that offers guests numerous wildlife sightings as the animals pass through the area into the wild bushveld. All the rooms have en-suite bathrooms and are equipped with safes, air conditioning, hair dryers, fans, mosquito nets, and complimentary tea- and coffee-making facilities.
After checking in and settling into your room, you are free to enjoy the lodge and its surroundings until dinnertime. Perhaps choose an optional activity like a "Flight of Angels" over the Falls in a helicopter or light aircraft. Ask at reception if you wish to do an optional activity. Dinner has been booked for you in the lodge's Makuwa Kuwa a a-la-carte Restaurant tonight.
Overnight at Victoria Falls Safari Lodge
July 23, 2023 — Victoria Falls
After breakfast this morning your guide will meet you at your hotel and take you on a guided tour of the roaring Victoria Falls. The rest of the day is free for you to explore the area. Then at a pre-arranged time, your guide will meet you and take you to the mighty Zambezi River, where you are booked onto a two-hour sunset cruise with complimentary drinks and snacks. Watch hippos grunting and the spray of the distant Falls in the low-angled light of the setting sun. After the cruise your guide will return you to your hotel for the night. Dinner tonight will be in the Cassia restaurant at Ilala Lodge or at the Palm River Hotel.
Overnight at Victoria Falls Safari Lodge

July 24, 2023 — Victoria Falls Safari Lodge to Victoria Falls Airport
After breakfast today your guide meets you and transfers you to Victoria Falls Airport in time for your outgoing flight.
---
WHAT IS AND ISN'T INCLUDED ON S&T's 2023 STARGAZING SAFARI TOUR
7-Day/6-Night Stargazing Safari Tour in Botswana includes:
All light aircraft flights from Maun between camps and to Kasane
All transfers to and from the airstrips to the camps/lodges
Departure tax from Maun
National Park fees
All safari activities as offered in the itinerary
All accommodations in double or single deluxe tents/rooms
All meals as listed in the itinerary at a glance at the top of the first page (B = breakfast, L = lunch, D = dinner)
All drinks (including South African wines and spirits), teas, coffees, and water
Laundry
7-Day/6-Night Stargazing Safari Tour in Botswana does not include:
International flights or regional scheduled flights
Passports or visas and cost of same
Items of a personal nature such as cost of phone calls, etc.
Travel and medical insurance, which is compulsory (the camps and lodges we visit will not permit guests to enter their lodges without adequate medical and travel insurance)
Curio shop purchases
Tips and gratuities to guides and lodge staff
COVID-19 tests and any related costs should they be required at time of travel
Anything not mentioned in "included" list above
---
Optional 2-night Victoria Falls Extension in Zimbabwe includes:
Road transfer from Chobe Game Lodge to Kasane Airport at the end of the Stargazing Safari
Return airport transfers (from Kasane Airport to Victoria Falls Safari Lodge and from the lodge to Victoria Falls Airport)
Two night's accommodation in Victoria Falls Safari Lodge
Breakfasts
Dinners with return hotel transfers where applicable
Sunset cruise with complimentary drinks, snacks, and return hotel transfers
Guided tour of the Falls with return hotel transfers, but excludes entrance fee to the Falls
Optional 2-night Victoria Falls Extension in Zimbabwe does not include:
Flights from Victoria Falls Airport to Maun or to/from other destinations
Any meals & drinks not mentioned above
Visa for Zimbabwe ($30 at time of writing this document)
Entrance fee to Victoria Falls ($50 at time of writing this document)
Drinks (except on sunset cruise)
Tips to porters, waiters, hotel staff, and guides
Cost of COVID-19 test if required at time of travel
Anything not mentioned in "Extension includes" list above
---
PRICING FOR 2023 BOTSWANA STARGAZING SAFARI & VICTORIA FALLS EXTENSION
| Pricing (per person) | Double | Single |
| --- | --- | --- |
| Botswana Stargazing Safari | $9,900 | $11,900 |
| Victoria Falls 2-Night Post-tour Extension | $1,800 | $2,000 |
NOTE: All tour prices are based on costs and U.S. dollar exchange rates in effect at the time of posting, including Botswana national park fees and VAT (value-added tax). As such, prices listed here are subject to change. Sky & Telescope/Yoga Safari will inform clients of any changes prior to departure.
NOTE: For registration after October 20th, email [email protected] first to check availability.
PAYMENTS & TERMS: A nonrefundable advance payment of $2,750 per person is due upon signing up for the tour. The balance must be paid by April 1, 2023. All participants are required to read and sign two documents: Terms & Conditions and Release of Liability & Assumption of Risk. You will find these attached to your confirmation email.
CANCELLATIONS & REFUNDS: Any cancellation of a booking must be made in writing and sent by email to [email protected]. It shall only be effective upon acknowledged receipt by Yoga Safari. There are no refunds after April 1, 2023. Cancellation charges shall apply as follows:
Cancellation prior to October 21, 2022: the advance payment will be refunded less a $1,000 per person service fee.
Cancellation between October 21, 2022 and April 1, 2023: the total advance payment is forfeited.
Cancellation after April 1, 2023 and "no shows" (i.e., failing to be present when the tour begins): the total program cost is forfeited.
QUESTIONS? Please email Deborah Carter at [email protected]. (Please note the time difference: she is based in Maun, Botswana, where the time zone is UT+2, so there might be a possible brief delay in her response.)
Also see Yoga Safari's FAQ page for answers to common questions.