Stare up at the Milky Way band on a dark night and you'll see missing pieces from clouds of  foreground dust that absorb the light of distant stars. There are other mottled "milky ways" just like ours, millions of light-years away. Care to join me for a look?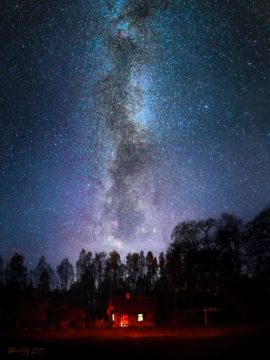 Dust makes lots of things possible. Without it, atmospheric water vapor would lack the nuclei needed for condensation and the formation of clouds and raindrops. Dust set aglow by sunlight animates the long, sweeping tails of comets. At the largest scale it riddles the spaces between the stars like lumps of brown sugar in oatmeal. Inside those lumps, cold and darkness is transformed back into heat and light as dust and gas gives birth to stars under the press of gravity.
Stay up really late on a spring night and you'll see the glowing clouds of starlight that announce the return of the summer Milky Way. On a dark night, you can easily see the band's uneven texture that includes vacuities like the dark "funnel cloud" arc north of Deneb and the Great Rift widening across Aquila. All these apparently starless areas are created by light-years-deep interstellar dust — ashes of star-death — that gathers in the plane of the galaxy and absorbs the light of more distant suns.
One of the great joys of observing is free space travel. Seeing sights familiar from our life on Earth played out in galaxies millions of light years away. That's one of the reasons we find galaxies striped with dust lanes so fascinating to look at — they're analogs of our own Milky Way. In exactly the same way dust in the galactic plane mottles the band of the Milky Way, exostellar grime subtracts starlight from external galaxies.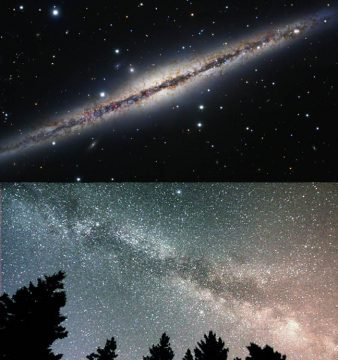 Dust shows up best in silhouette if you're looking straight across the Milky Way, gazing through the plane of the galaxy. It stacks up in heaps! Were Earth far above the galactic plane, stardust would look much less impressive. Instead, we'd marvel at the spiral arms.
Similarly, galaxies we see edge-on are best for dust-lane gazing. Debris piles up along our line of sight and forms a dark band or stripe(s) across the its bright innards. If the galaxy is tilted slightly, we might still see dust belts streaking the outer disk provided the galaxy is a bright one like Andromeda, which is inclined 12.5°.
More distant galaxies reveal their dusky lanes indirectly as a sharp cutoff of light above or below the nuclear region. Tilts greater than about 20° make visual dust lane observations challenging.
Most galaxies are faint, and dust lanes are even fainter, so the larger the telescope, the better chance of spotting these sooty sleeks. NGC 891, AKA the Silver Sliver, is one of the finest with a tilt of just 1.5°. Sadly, it's slipping into the solar glare as I write this. But don't hang your head. There's more where that came from. Check these out!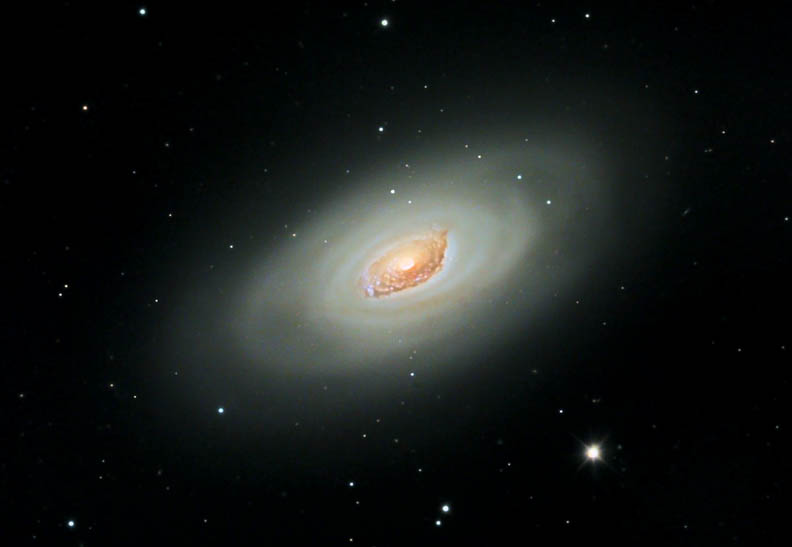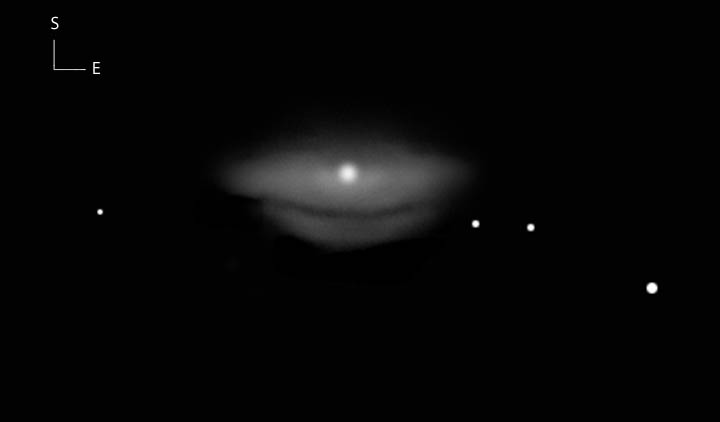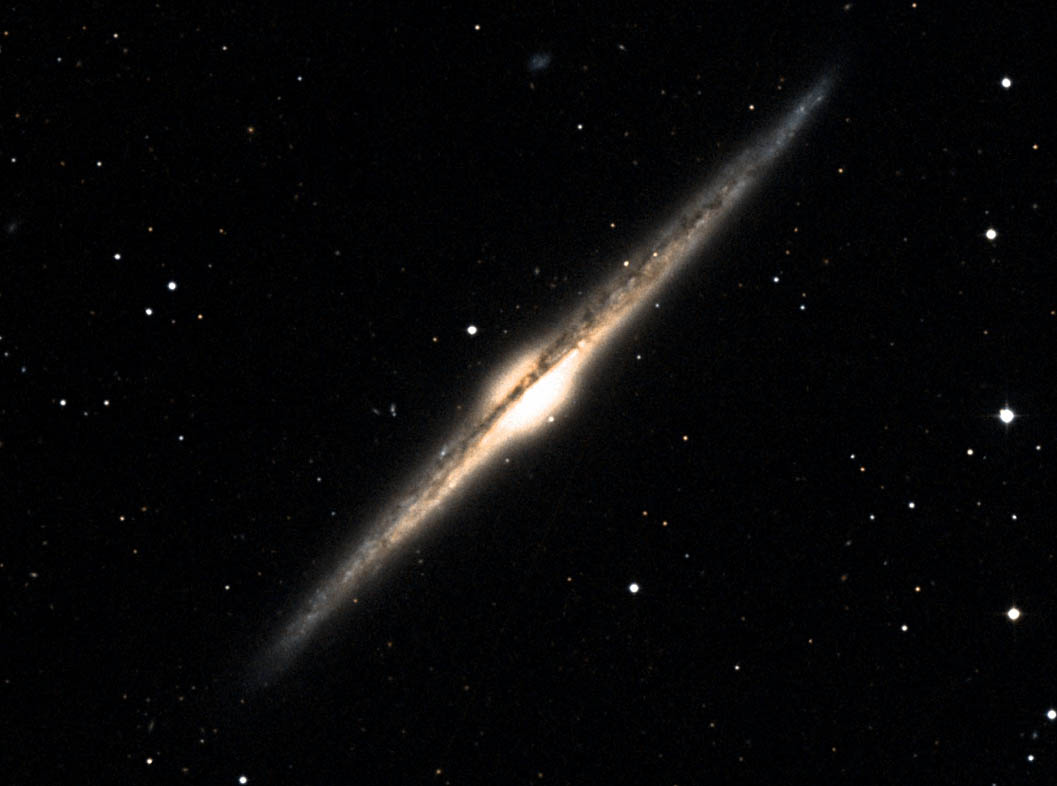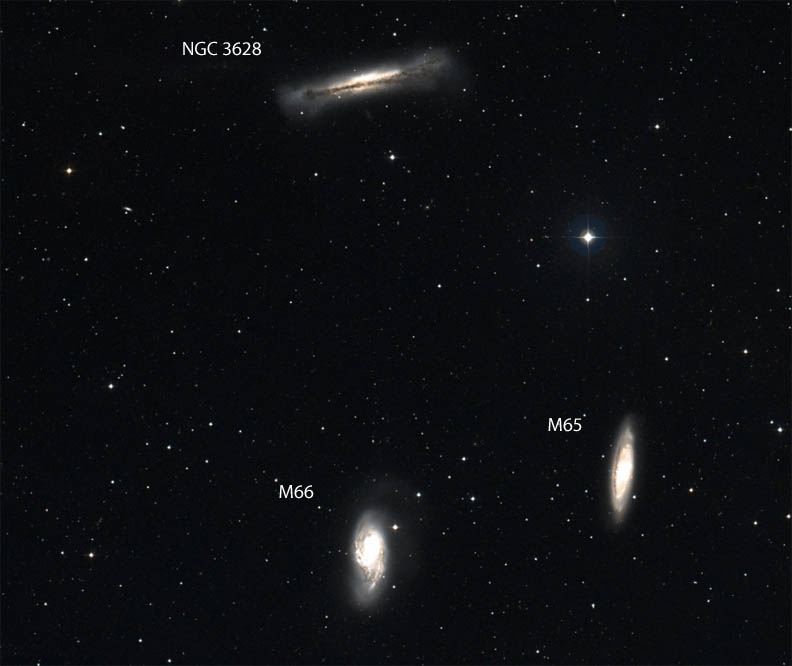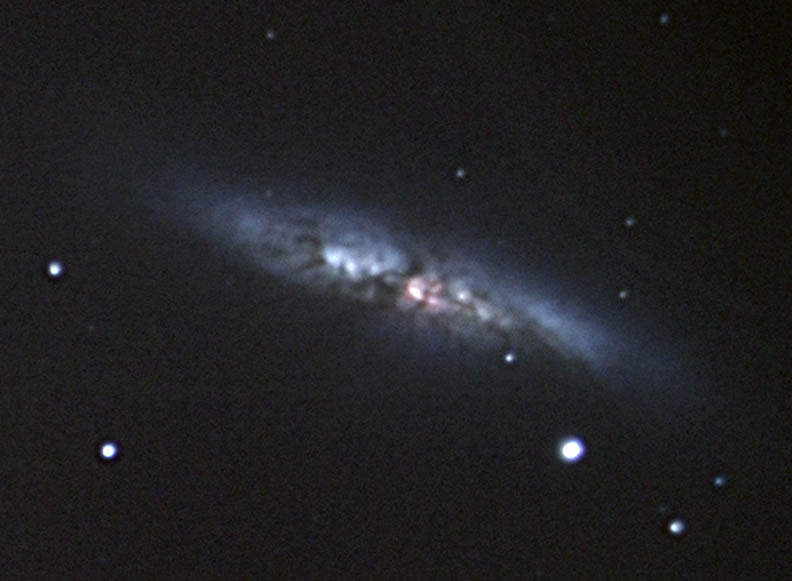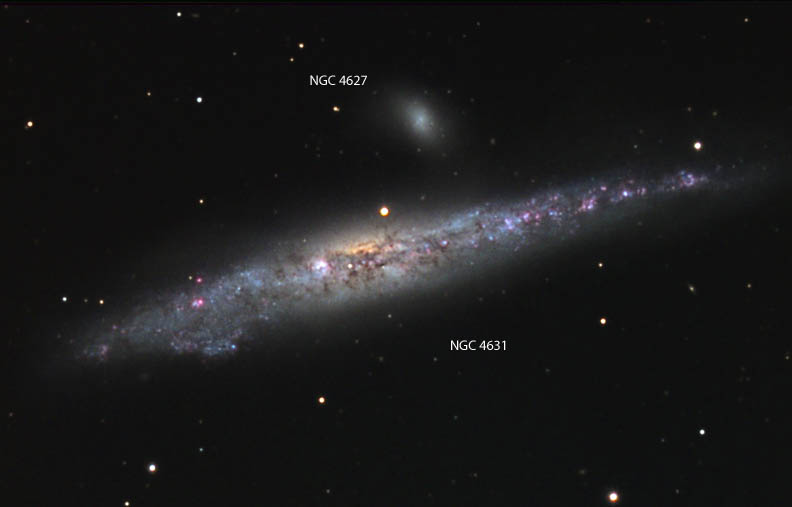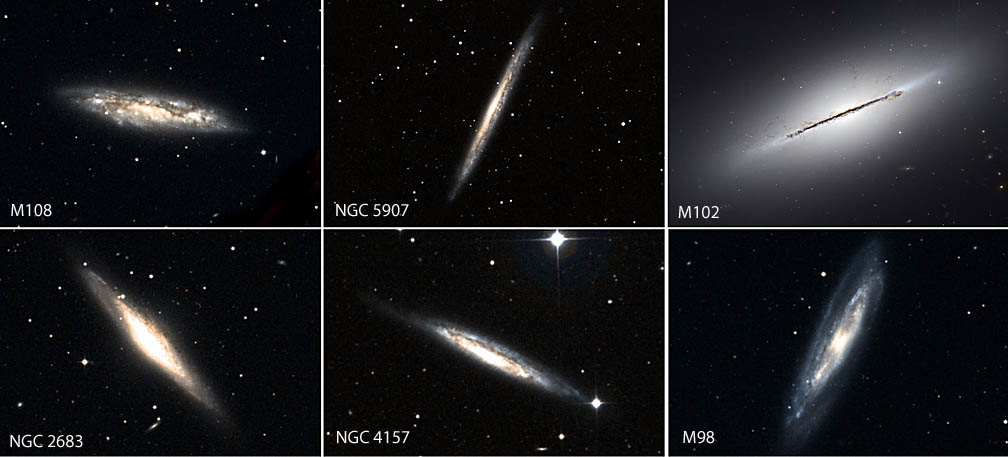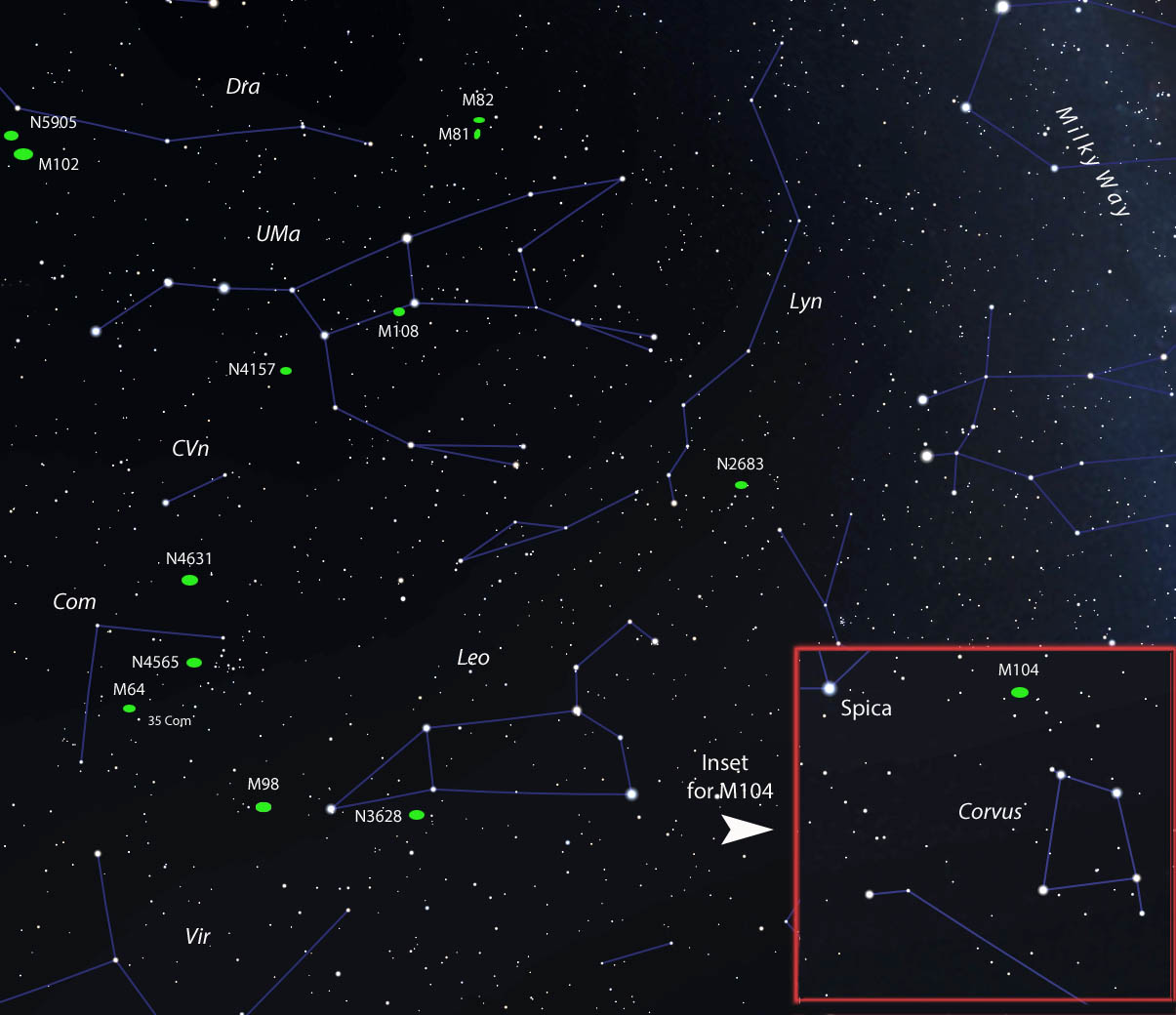 By the time you're done surveying these charcoal wisps, you might notice a certain crustiness in the corners of your eyes. Yes, there's dust in that, too. No escaping it.
For more edge-on and dust-lane galaxies, download a free copy of Alvin Huey's Flat Galaxy Catalog.