Exoplanets pepper the night sky. We may not be able to observe them directly, but we can use their host stars as surrogates to envision them in our mind's eye.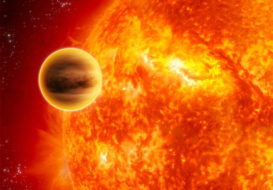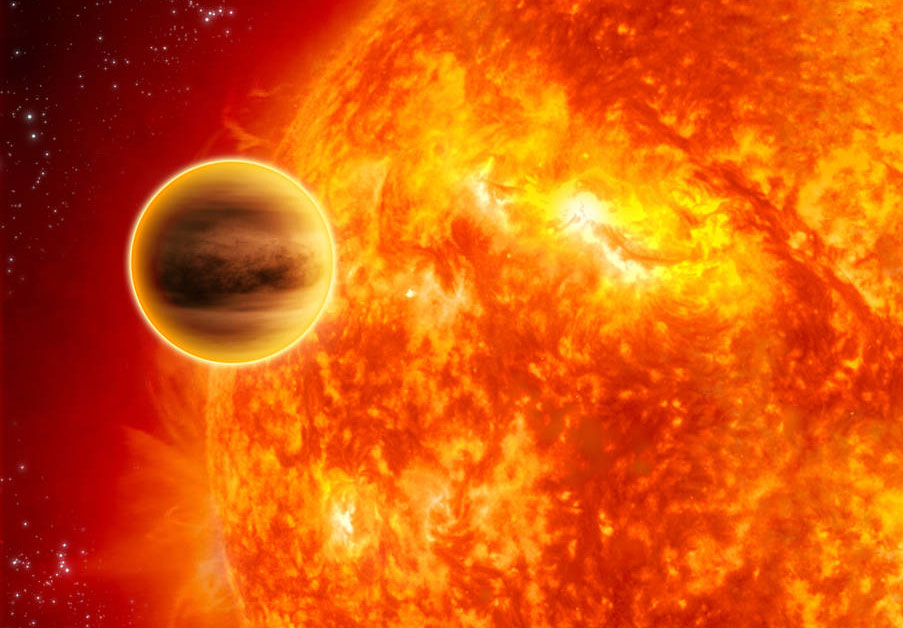 I usually talk about things you can actually see in the sky, but this time we're making an exception to include exoplanets, none of which are visible in a telescope. Sure, go ahead and laugh, but give me a minute to explain. I understand your skepticism, but the overwhelming number of exoplanets — 3,878 spread across 2,896 planetary systems as of November 14, 2018 — compels me to recognize them as legitimate observing targets.
Exoplanets, also called extrasolar planets, are planets that orbit stars other than the Sun. They're named for their host sun followed by the letter "b" for the first planet discovery, "c" for the second, and so on.
The vast majority spin around distant stars tallied in obscure catalogs, but several dozen accompany naked-eye stars. At the very least we can gaze at these stars and imagine massive Jupiter-sized planets cycling back and forth around them just like the eight marbled orbs entrained by our Sun.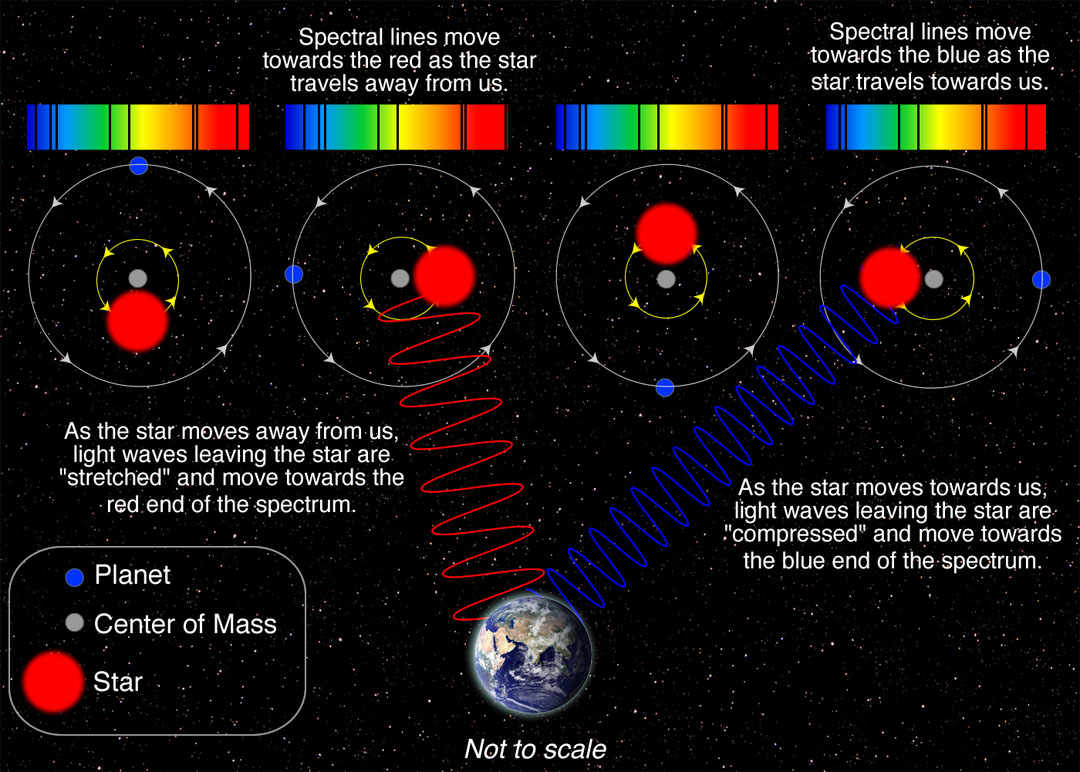 Most of the ones on the list are hot Jupiters, massive, Jupiter-sized worlds that orbit close enough to their parent stars to get baked by stellar rays but also to exert a measurable gravitational tug. The planet's pull causes the star to describe a small circle about the system's center of mass. As it alternately approaches the Earth and recedes from it, astronomers measure the star's changing speed — called its radial velocity — to determine the planet's mass and other characteristics.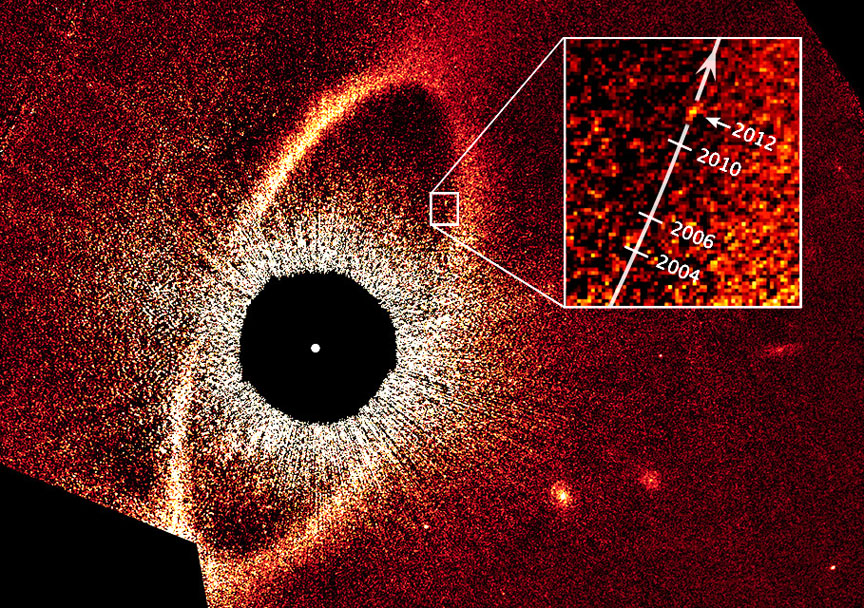 Massive planets closely orbiting their parent suns pull strongest and are more easily detected than smaller Earth-like planets in more distant orbits. Jupiter, for instance, yanks the Sun around to the tune of 13 meters per second while the much less massive Earth manages only a measly 9 centimeters/second. Current spectrometers, which measure the redshift and blueshift of light caused by variations in speed, can detect speed changes to just under 1 meter/second.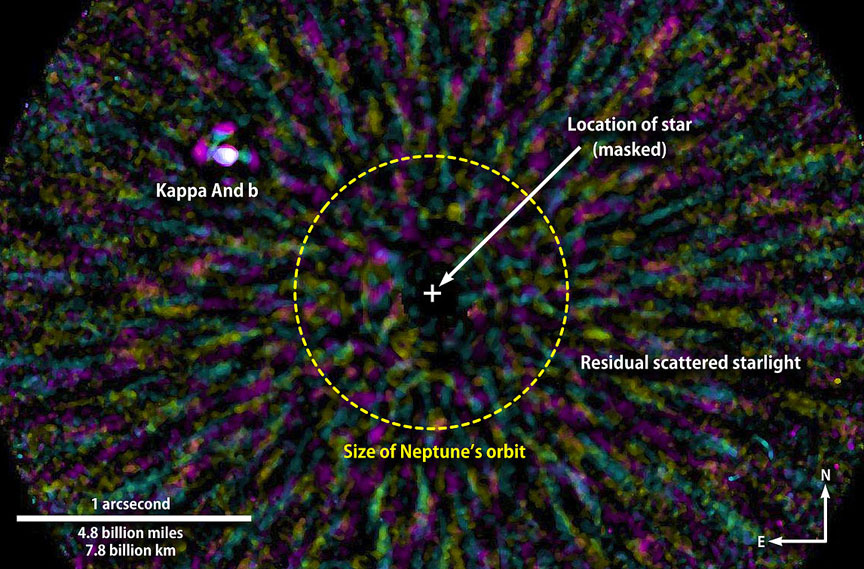 A great many exoplanets have also been found by observing the periodic fading of the host star when a planet passes in front of it, using what's called the transit method. The recently defunct Kepler Space Telescope used this strategy to discover nearly 2,700 planets! There are many more ways of digging out planets buried in their host star's light, including gravitational microlensing, pulsar timing, and direct imaging.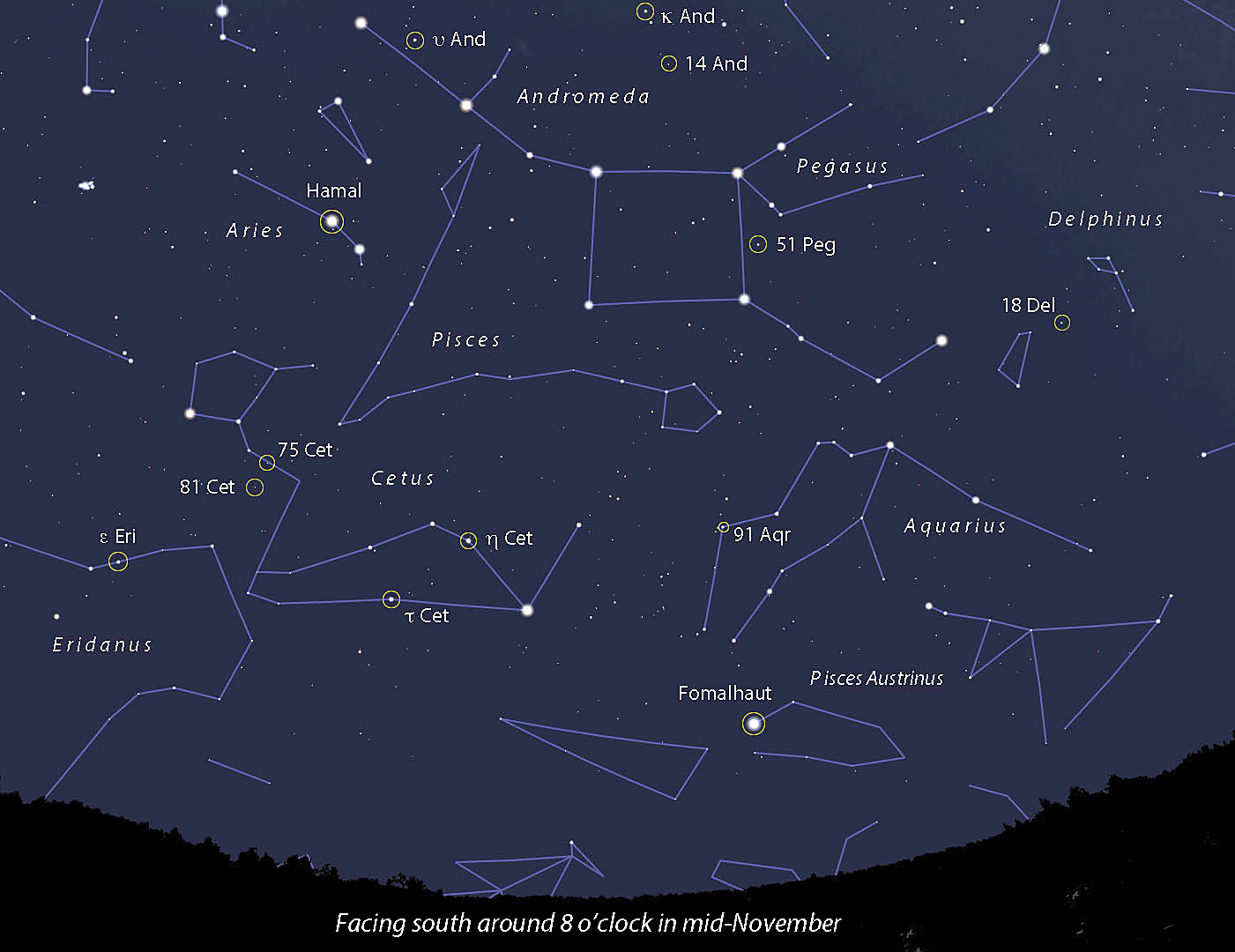 Two planets on our list have been directly photographed — Fomalhaut b and Kappa (κ) And b. All the rest were discovered via radial velocity variations. Fomalhaut b, one of the closest exoplanets at just 25.1 light-years distant, orbits within the edge of a debris disk (planetesimals?) 115 a.u. from its host star. Both Kappa Andromedae's and Fomalhaut's planets plod around their host suns very slowly with periods of 877 years and 589 years, respectively.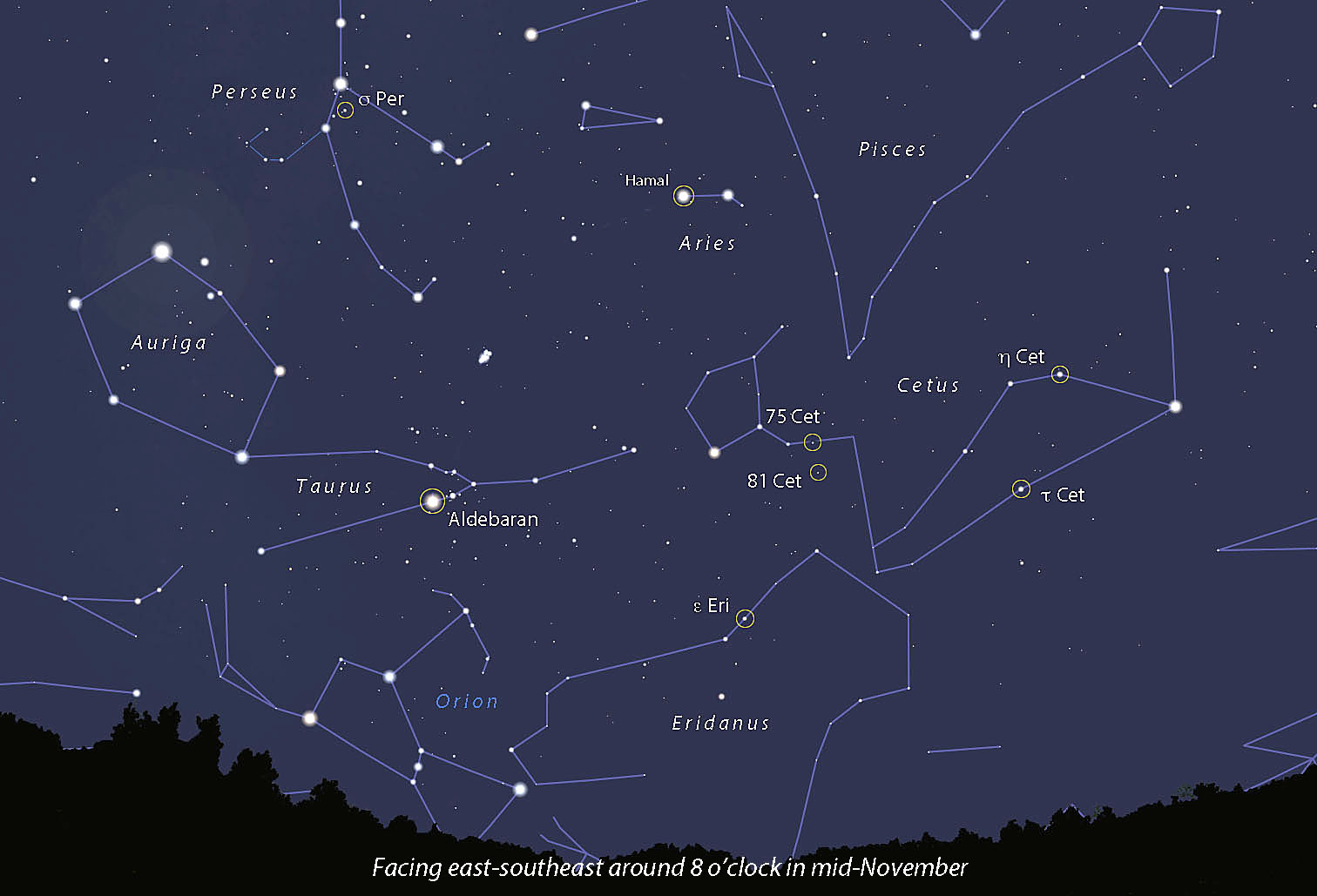 A glance at the table below shows that Tau (τ) Ceti has the least weighty companions with two of its four planets only twice as massive as Earth, which, by the way ,is 0.003 times as massive as Jupiter or 0.003 MJ. The most massive planet is Upsilon (υ) And d with a mass 23.6 times that of Jupiter. Sounds like it would be spectacularly hard to stand up on that planet, and yet it's still a far cry from being massive enough to fire up hydrogen within the core and become a star. That requires about 75 Jupiters worth of material.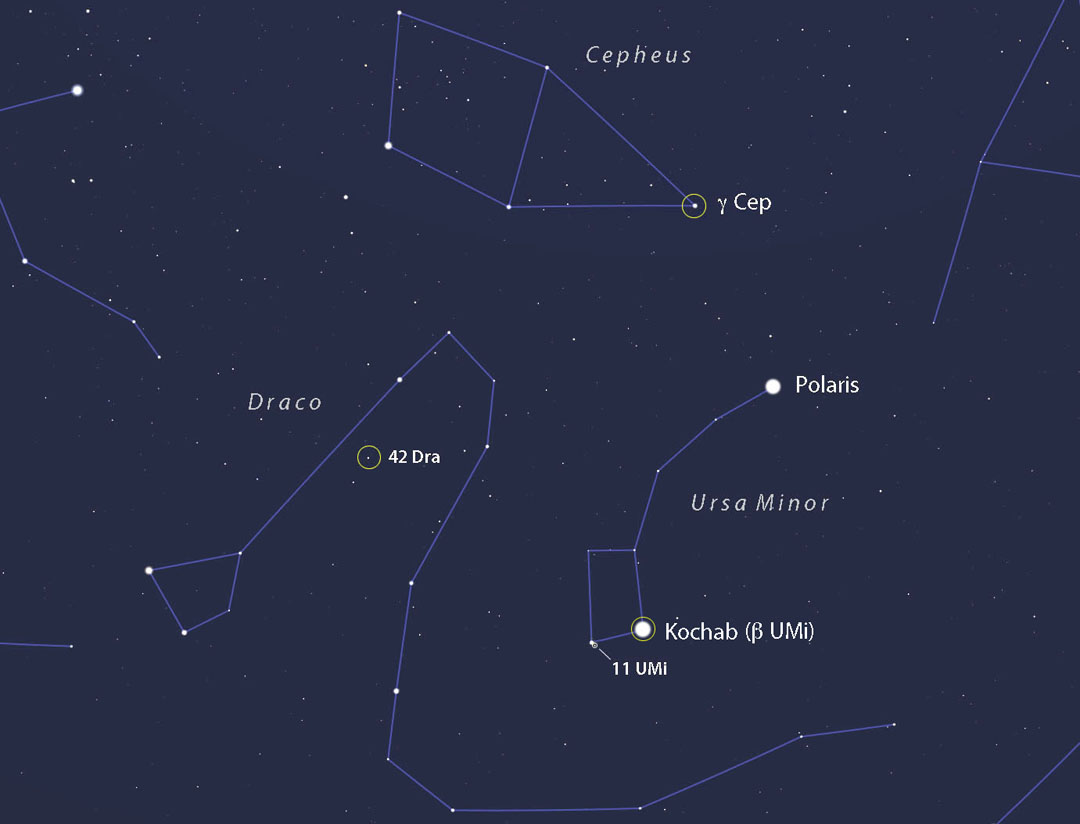 Even if you can't see their planetary companions, gaze up at any of these stars the next clear night — all are visible with the naked eye — and relish the certainty of knowing that planets circle them as surely as the familiar planets whiz around the Sun. Ours is the first generation in history to know this as fact instead of speculation.
Planets below are listed in order of right ascension from west to east:
| Name | Discovery Date | Method | Mass (Jupiter) | Orbital Period | Star Mag. |
| --- | --- | --- | --- | --- | --- |
| 11 UMi b | 2009 | Radial velocity | 10.5 MJ | 516 days | 5.0 |
| Beta (β) UMi b | 2014 | Radial velocity | 6.1 MJ | 522 days | 2.0 |
| 42 Dra b | 2009 | Radial velocity | 3.9 MJ | 479 days | 4.8 |
| 18 Del b | 2008 | Radial velocity | 10.3 MJ | 993 days | 5.5 |
| 51 Peg b | 1995 | Radial velocity | 0.5 MJ | 4.2 days | 5.5 |
| Fomalhaut b | 2008 | Direct imaging | 3.0 MJ | 877 years | 1.2 |
| 91 Aqu b | 2003 | Radial velocity | 3.2 MJ | 181 days | 4.2 |
| 14 And b | 2008 | Radial velocity | 5.3 MJ | 186 days | 5.2 |
| Kappa (κ) And b | 2013 | Direct imaging | 13.0 MJ | 589 years | 4.2 |
| Gamma (γ) Cep b | 2003 | Radial velocity | 11.1 MJ | 903 days | 2.5 |
| Eta (η) Cet b,c | 2014 | Radial velocity | 2.6 MJ, 3.3 MJ | 404 days, 752 days | 3.5 |
| Ups (υ) And b,c,d,e | 1996—2010 | Radial velocity | 0.6 MJ, 9.1 MJ, 23.6 MJ, 1.1 MJ | 4.6 d to 10.5 years | 4.1 |
| Tau (τ) Ceti e,f,g,h | 2012—2017 | Radial velocity | 0.006 MJ to 0.012 MJ | 20 to 636 days | 3.5 |
| Alpha (α) Ari b | 2011 | Radial velocity | 1.8 MJ | 381 days | 2.0 |
| 75 Cet b | 2012 | Radial velocity | 3.0 MJ | 692 days | 5.4 |
| 81 Cet b | 2008 | Radial velocity | 5.3 MJ | 953 days | 5.7 |
| Epsilon (ε) Eri b | 2000 | Radial velocity | 0.8 MJ | 7.4 years | 3.7 |
| Sigma (σ) Per b | 2014 | Radial velocity | 6.5 MJ | 580 days | 4.4 |
| Aldebaran b | 1998 | Radial velocity | 6.5 MJ | 628 days | 0.9 |
---