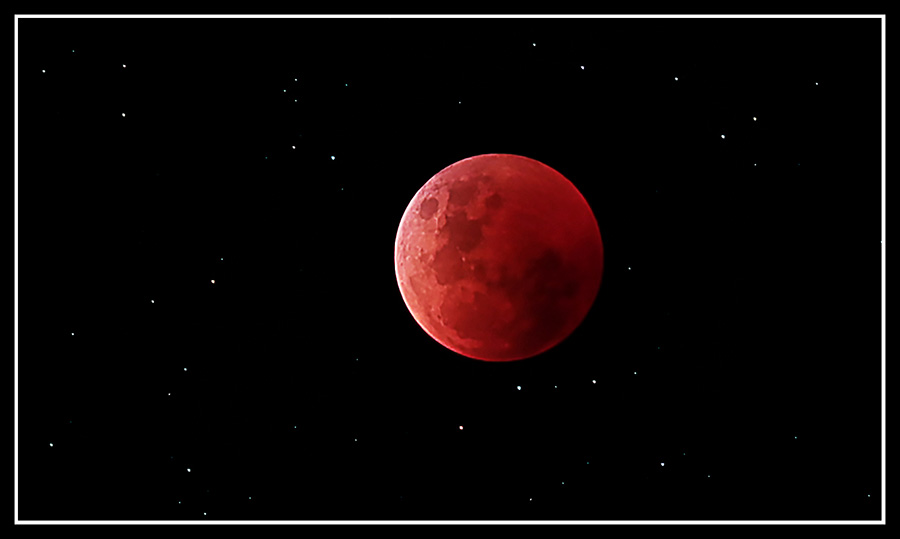 I am a neuroscientist by day and an amateur astrophotographer by night, and these two passions collided in a spectacular way late last year.
For my day job, I was invited to be a keynote speaker at a conference taking place in early November 2022 in Sydney, Australia. I had never been to Australia, so I jumped at the opportunity.
While there was much to look forward to about the trip, to be honest, I was most excited about the opportunity to do some astrophotography in Australia's southern hemisphere skies. However, with the busyness of preparing for my travels, I failed to do my usual astro homework. Typically, before any astrophotography session, I will plan out my shots by studying the sky, selecting my targets, avoiding city lights, and planning my session to coincide with the darkest part of the night, avoiding moonlight. Ironically, if I had done my homework, I would have certainly missed a once in a lifetime opportunity. Instead, I obliviously packed my astro gear and headed to the airport.
After 20 hours of travel and a 13-hour shift in time zones, I arrived Down Under sleep deprived, jet lagged, and exhausted — but full of adrenaline with the excitement of discovering a new city, a new continent, and a new night sky. With the time change, I was wide awake the first night and set out around midnight to explore the sky and check out the stargazing opportunities. To my immediate surprise and dismay, I discovered the Moon was near full and bright city lights illuminated the Bortle 8 skies.
Quickly consulting the lunar calendar, I discovered the Moon would be full or nearly full for the entire duration of my six-day visit! Astrophotography would be difficult at best. Frustrated that I had not done my homework in advance of the trip, I concluded that I had brought along all my heavy astrophotography equipment for nothing!
On November 8th, the final evening of the meeting, there was a conference dinner at a roof-top restaurant just above the Sydney Museum of Contemporary Art. Conference organizers explained the dinner venue was chosen, in part, because it offered a spectacular view overlooking Sydney Harbor and the world-famous Sydney Opera House. Hoping to put my astro gear to some use, I brought my tripod, astrocamera and my intervalometer to the conference dinner. My plan was to shoot the harbor view and opera house at night.
I was stunned when just before dinner, the conference organizers jokingly announced they had planned a special event: a total lunar eclipse! Of course, the joke was that they had planned it, but it was no joke that a lunar eclipse was about to begin in the next 20 minutes.
Yes, I failed to do my homework, but I could not believe my good fortune. I had my astro gear with me. The sky was clear with very few clouds. Our dinner event was on an outdoor terrace with an unobstructed view of the full Moon rising to the east. I was there with 200 colleagues and friends. And I had 20 minutes to set up before the three-hour work event began.
I framed my shot, focused on the full Moon, set my F-stop, exposure, and ISO. I set my intervalometer to shoot once a minute for the next three hours and pressed start. I took occasional breaks from the dinner event to confirm focus and framing but was otherwise able to participate in the entire work event.
Of course, all 200 attendees were mesmerized by the evening, the harbor view, and the eclipse. I was the only astrophotographer in the group and all the attendees took notice of my equipment and my activities that night. At the end of the evening, we were all in awe.
I shot 180 images that night. Later, back in my hotel and still jet lagged, I spent a few hours processing the data and creating a montage that included 18 eclipse images. My keynote lecture was the next morning. The neuroscience I presented was well received, but the biggest applause came when I presented the image below.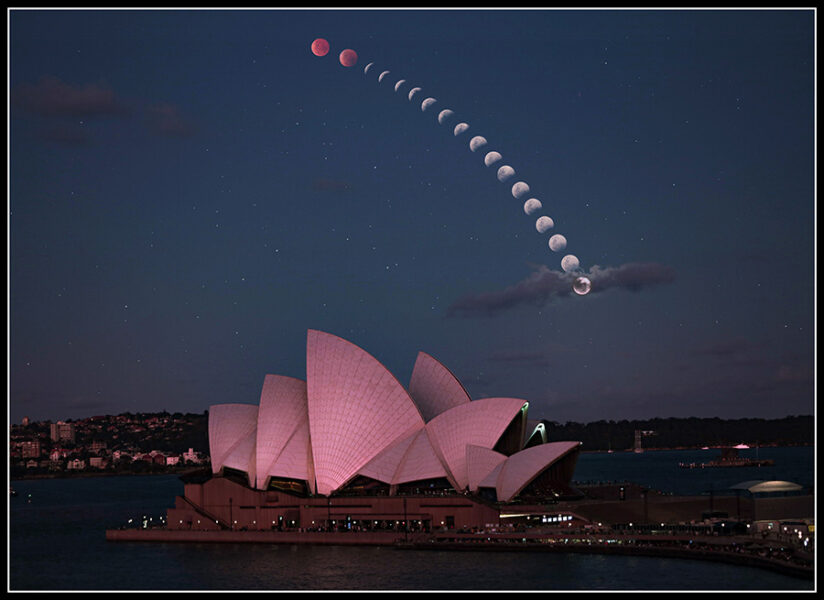 The crowd went wild. Displaying my newly created eclipse image on a huge 6-by-4-meter auditorium screen for an audience of 200 scientists, colleagues, and friends was the biggest thrill of my astrophotography career.
Afterwards, a friend said, "Good fortune favors those who are prepared. . . even if they don't know what they're prepared for!" I suppose he was right: I was prepared with the skill set and the equipment needed, but there was certainly a healthy dose of good fortune in the mix. Had I done my homework before the trip, I probably would have concluded that the bright city lights and the full Moon would make astrophotography untenable and not worth bringing my gear. And of course, if I had really done my homework and realized there was going to be a lunar eclipse, I probably would have brought my gear, but then skipped the conference dinner in favor of a lonely evening in a remote dark site with a less spectacular back drop.
As luck would have it, I was in the right place, at the right time, with the right equipment, and the right skills to use it. Mostly, I felt lucky to be with a group of people who all also felt lucky to be there with me that night. An eclipse is something everyone can appreciate, so sharing this astronomical event with a group of scientists — and capturing it for my friends and colleagues — was a once-in-a-lifetime experience for me.
I hope you too have the good fortune of sharing an astronomical event with friends and colleagues. It's hard to be ready for the unexpected, but if the opportunity arises, I hope you are prepared to capture it!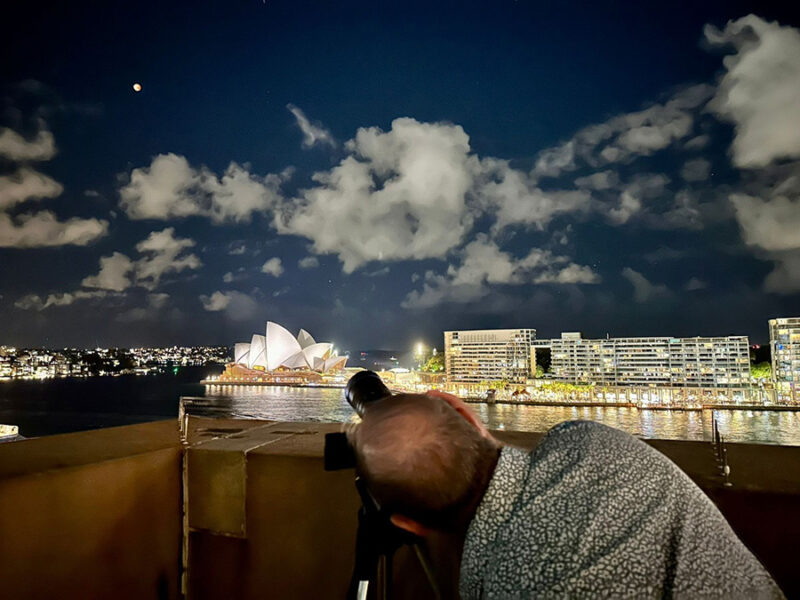 ---