It's high summer and time to party — star party, that is. The RAC Summer Star Party offered fun, friends, and some good, clear nights this year.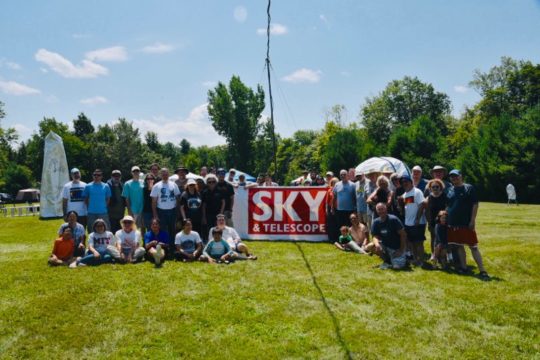 As is typical for New England, the spring season was wet and cloudy with few opportunities for extended observing sessions. But at least that meant I had plenty of time to dream up my observing lists for the summer star party season.
This summer, my first major observing outing took me to the Rockland Astronomy Club (RAC) Summer Star Party (SSP). This is Sky & Telescope's sixth year sponsoring SSP and, coincidentally, the sixth year the party has been held at Peppermint Park Camping Resort in Plainfield, Massachusetts (though technically my tent, pitched at the far end of the campground, was in Ashfield, Massachusetts). Peppermint Park is a great venue for large gatherings. It costs a bit more than camping usually does at star parties, but the services and amenities are worth it. Hot showers, running water, flush toilets, swimming pool, friendly and efficient staff/owners, a lodge for rainy-day reading ... good value for the money!
The SSP is unusually long for a star party (this year it ran from July 26th to August 4th). Some of the 150+ attendees came just for the weekend(s), while others set up tents and canopies next to the observing field and stayed all nine nights. The observing field was packed the first weekend! We really enjoyed listening to the live sky tour, which was open to anyone at the campground, while waiting for true darkness to arrive. The crowds thinned out during the week, so there was plenty of room to set up a good-sized observing table and chairs near our scopes.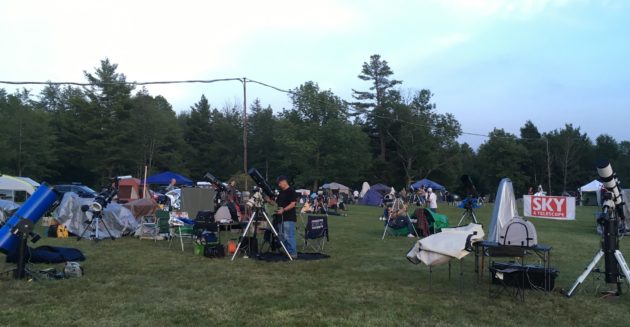 The weather was variable throughout the gathering. Daytime storms with strong wind gusts seemed to be the rule, so I made sure to tip my Dobsonian and tie it down every morning, just in case. On most days, RAC scheduled a speaker in the main tent during the afternoon, but a lot of attendees seemed to have daylight plans. I myself made jaunts to view dinosaur footprints at Holyoke, the Bridge of Flowers in Shelburne Falls, and the Clark Art Institute in Williamstown (all good excuses to eat away from my campsite). The RAC main tent was put to good use, with snacks always waiting and a sci-fi/adventure movie projected onto the big screen on rainy evenings.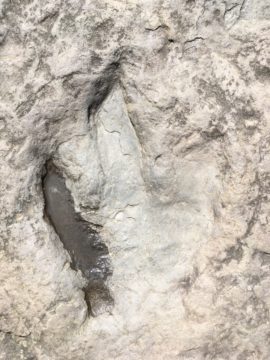 On clear nights, dew caps and heaters were a necessity! Each evening heard a fresh chorus of humming hairdryers as observers combated some pretty heavy dew. One night I gave up the water fight and just kicked back with a pair of binoculars to work on my Astronomical League Deep Sky Binocular Observing Program.
Still, there were enough clear nights to get really good looks at Jupiter and Saturn and to spend a lot of time in Scorpius and Sagittarius, visiting old friends and new. I could (and did) spend hours slowly moving along the stretch between the Butterfly Cluster (M6) and the Eagle Nebula (M16). During one clear window, I set myself a Cygnus open-cluster challenge: How many could I see before the clouds rolled in? Not too many, but NGC 6910, M29, Berkeley 86, NGC 6866, NGC 6819, and NGC 6811 now belong to me!
Red light rules were (mostly) adhered to on the observing field, but there were some white lights in the area. Although many of the long-term campers dimmed their lights, wandering too far from the observing field meant losing some night vision. Still, given how many over-seasoners there were, the light pollution was low.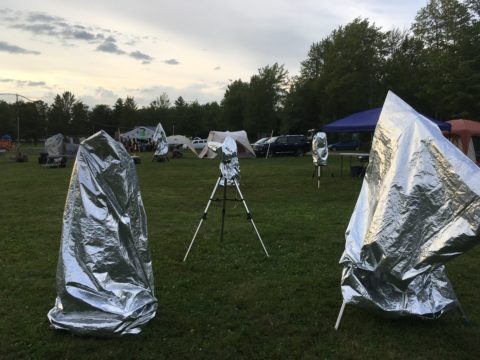 Are the skies as pristine as those above a western desert in the dry season? No. But both the seeing and transparency were remarkably good at times. The SSP is well-organized and easy to travel to from New England and the tri-state area (New York, New Jersey, Connecticut). S&T is happy to be a sponsor of this great event, and I know at least one editor who is looking forward to attending next year's party!