Check out the viewing site and preparations in Argentina's lush Lake District for Sky & Telescope's expedition to witness the 2020 total solar eclipse.
When it comes to planning for a total solar eclipse, I'm reminded of the real-estate mantra "Location, Location, Location." Back in August 2017, choosing where to see "America's Eclipse" was a snap — you could choose from literally thousands of viewing sites along a 2,500-mile-long path from Oregon to South Carolina.
But the pickings were definitely slimmer last July, when the Moon's shadow tracked across the Southern Hemisphere and made its primary landfall only in Chile and Argentina. (Our S&T tour had a fabulous view from El Molle, Chile.)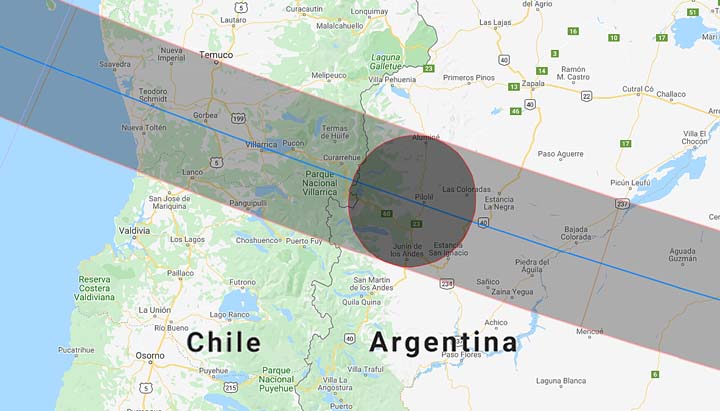 And tight logistical constraints will again apply on December 14, 2020 — exactly one year from today — when the next total solar eclipse takes place. Once again, Chile and Argentina will be the destinations of choice for thousands of "umbraphiles" from around the world.
For its land-based eclipse tour, Sky & Telescope has chosen a site near San Martín de los Andes in Argentina's Patagonia region. This location is on the east side of the towering Andes, not far from the border with Chile. As demonstrated by the historical cloud statistics amassed by eclipse-weather expert Jay Anderson, this stretch of the umbral path offers an excellent likelihood of cloud-free skies on eclipse day.
I've just returned from a site-inspection trip to our Patagonia location, and this post offers some insights on what I found there.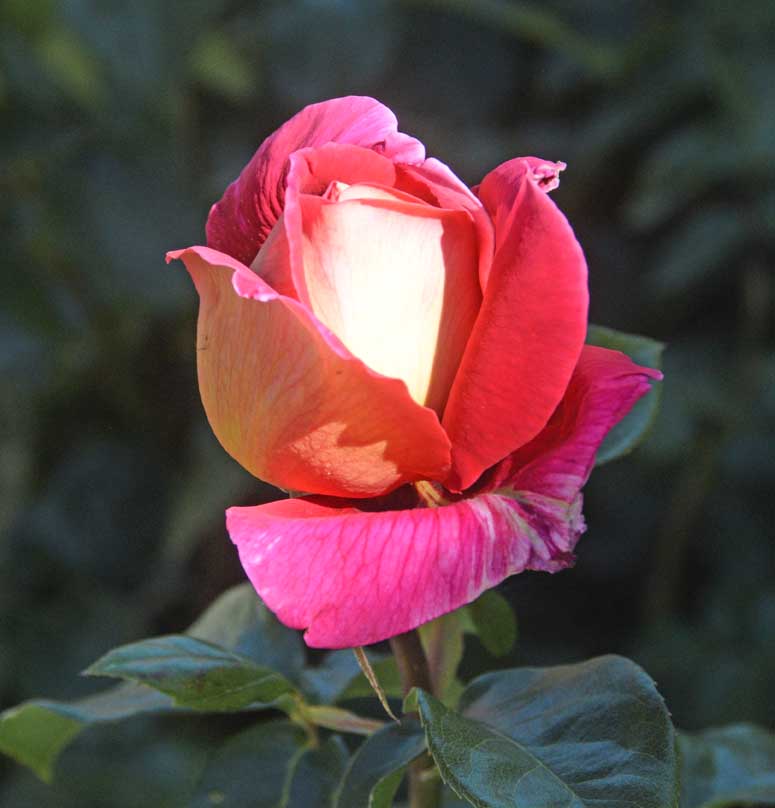 Everything's Rosy in San Martín
It's a pity that San Martín de los Andes itself does not lie directly in the Moon's path of totality (December's eclipse will be 99½% total there). This charming town of about 25,000 is nestled along the eastern shore of Lake Lácar. It sits in a U-shaped valley gouged out by ancient glaciers, offering a starting point for the scenic Seven Lakes Road that extends southward to Bariloche and passes through three national parks.
During the austral winter, San Martín is packed with skiers heading for the nearby slopes of Cerro Chapelco, whose summit is 1,980 meters (6,500 feet) above sea level. During the peak summer months of January and February, it's a popular vacation destination for families trying to escape the clamor of Buenos Aires. Not far to the north is majestic, snow-covered Lanín, a classic cone-shaped stratovolcano that towers 2,624 m (8,609 feet) into the sky and dominates the region's western horizon.
Not surprisingly, San Martín offers a rich variety of mountain sports (hiking, biking, and skiing), and I was tempted to rent a mountain bike while there to explore more of the town's neighborhoods. Rose bushes line the downtown sidewalks that pass in front of colorful shops and restaurants.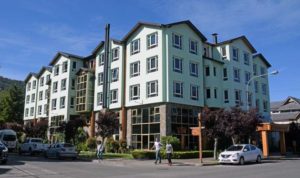 Our tour group's hotel is the warm and inviting Patagonia Plaza, a meticulously maintained property that's just short walk from the lakefront. This will serve as our "base camp" for the eclipse.
To reach the path of totality, my local guides and I traveled 1½ hours northeastward from San Martín along Route 40. We passed through the hamlet of Junín de los Andes, which is renowned worldwide among fly-fishing enthusiasts. (Peter Tyson, S&T's editor-in-chief and this tour's leader, is one of them — he's been to this region twice.) I was struck by all the military personnel stationed in Junín; beginning in the 1880s it served as a key Army outpost, but today its soldiers spend much of their time at checkpoints at Chilean border crossings.
S&T's Viewing Site for the 2020 Solar Eclipse
This part of Argentina (Neuquén Province) is sparsely populated, with vast tracts of wide-open and often inaccessible land. We were fortunate to secure a private viewing location that's right on the centerline, offering 2m 9s of totality.

As the composite image above shows, the site is a grass-covered pasture surrounded by low hills. (No doubt some tour members will set up on the nearby hills for more panoramic views.) It'll be a great vantage point for watching the shadow's approach from the west-northwest and its departure toward east-southeast.
Unlike last July's event, during which the Sun's corona glowed dramatically not far above the western horizon in late afternoon, this time the cover-up occurs around 1 p.m. local time with eclipsed Sun nearly overhead. In fact, totality's neck-straining 72° altitude will be somewhat challenging to photograph, so plan accordingly!
I had a chance to meet the rancher who has owned this property for many decades. He's a personable guy who has access to decades of weather data for this region. I don't want to jinx our chances by citing specifics — but let's just say that I came away from our meeting buoyed by the statistical likelihood of clear skies on December 14, 2020.
My trip ended far too soon, and sadly I will be elsewhere on eclipse day. But I'm looking forward to returning — with a telescope for sure and maybe even with a rod and reel for a little fly-fishing!