A virtual-reality platform offers an alternative to sharing astro images online.
Practicing an art, no matter how well or badly, is a way to make your soul grow, for heaven's sake. Sing in the shower. Dance to the radio. Tell stories. Write a poem to a friend, even a lousy poem. Do it as well as you possibly can. You will get an enormous reward. You will have created something.

Kurt Vonnegut
For someone who was captured as a WWII soldier during the Battle of the Bulge and imprisoned by German captors in a Dresden meat locker, and who went on to create the best-selling novel Slaughterhouse Five, I believe Vonnegut lived by his advice. After reading those words, I wanted to live by them too.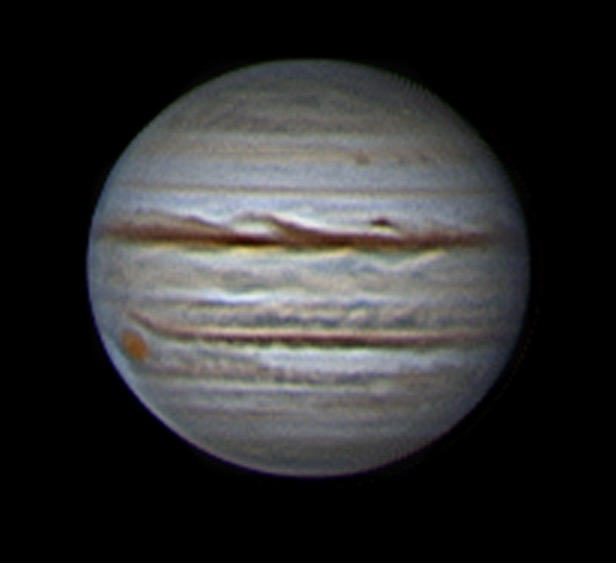 In practicing astrophotography, I've also experienced an urge to share what I've created. For the past couple of decades, I've captured astro images of all types using a variety of methods. Every image tells a story to me, but I have struggled to convey the story behind these stories — the metastory, if you will.
Enter the Metaverse.
Enabled by the Spatial platform, I recently created a virtual reality art gallery to showcase my astrophotography. In keeping with my nom de guerre, Astrodad, it's called Astrodad's AstroGallery. I've had a lot of fun creating the virtual content to accompany the images and can't wait to roll it out to the community at large. And yes, that's my latest image of Jupiter welcoming you to the gallery — I couldn't resist.
Photos in my gallery are curated according to planetary, galactic, and deep space objects, as they might be on a more traditional website. But upon entering the gallery with your avatar, you can rapidly scan the photos from afar before moving, rotating, or jumping to inspect images more closely.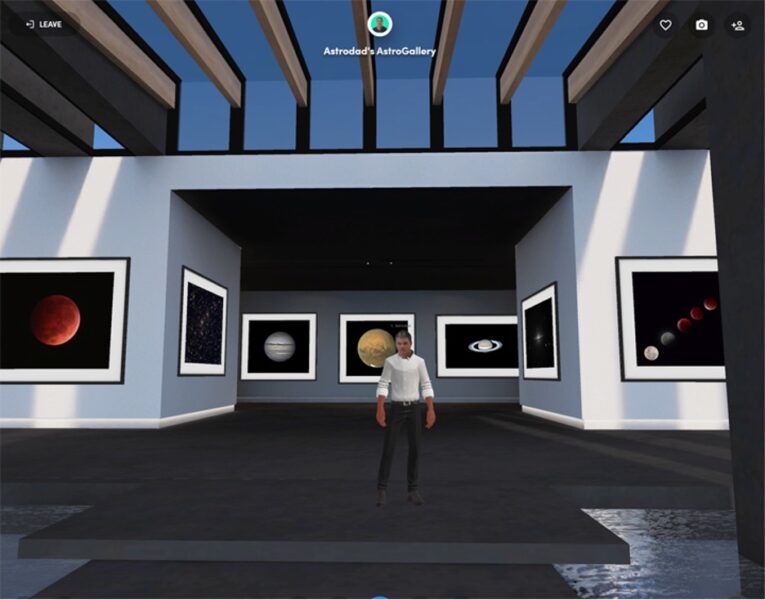 If you're unfamiliar with virtual reality, particularly the Spatial platform, you don't need a big headset to simply enter the gallery and browse, but you do need it to really enter the immersive experience. As the content evolves, I plan on including narratives related to each image, with general-audience or scientific descriptions available.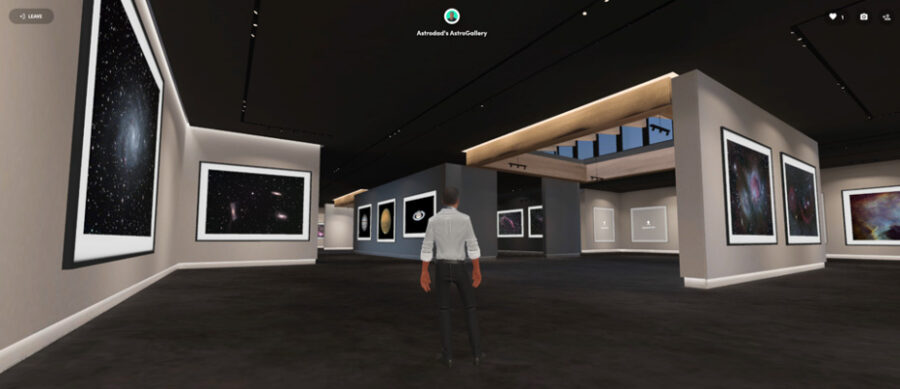 Creating this space for others has been really enjoyable. But my favorite thing is still being out at night under dark skies with friends, and a few wildings to keep us on our toes.
---