If you loved seeing August's solar eclipse and are eager to see another one, don't miss this live webinar on upcoming total and annular solar eclipses.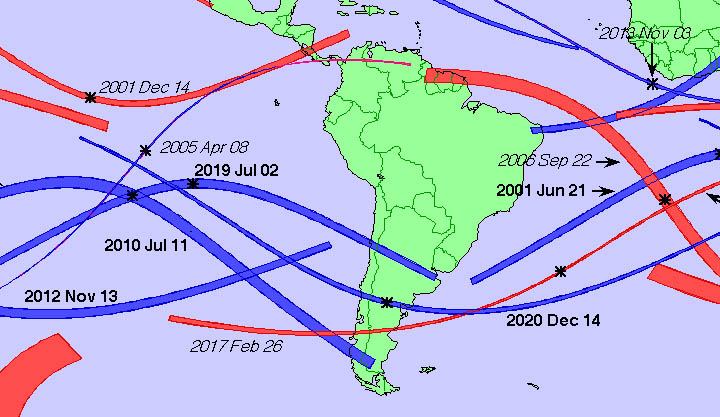 Now that the Great American Eclipse of 2017 has come and gone, I'm already getting scads of emails from people who can't wait to witness totality again. "When's the next solar eclipse?" they ask. "Where can I sign up for more information?"
There's no "TSE" in 2018. Instead, nearly two years will pass until your next opportunity to stand in the Moon's shadow again. On paper, the solar eclipse of July 2, 2019, offers up to 4m 33s of totality, nearly double what eclipse-goers witnessed next August. However, to experience that you'll need to be bobbing somewhere in the South Pacific Ocean or standing in central Chile or Argentina (the path's only landfall).
But where are the best locations? And what about the eclipses after that? Fortunately, you can have all your questions answered this coming week, when eclipse-chaser Jamie Carter will be offer a live webinar about the solar eclipses in 2019 and afterward. He'll share with you the essential characteristics and travel possibilities of upcoming solar eclipses to help you choose which to see.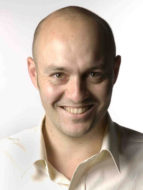 Carter is a science journalist and author who specializes in eclipses, stargazing, and dark-sky destinations. He's the author of The Great South American Eclipse Travel Guide for July 2, 2019, as well as When Is The Next Eclipse? When, Where & How to see Solar & Lunar Eclipses 2018-2030 and a handy pocket guide published by Springer titled A Stargazing Program For Beginners. He also runs whenisthenexteclipse.com.
Seeing a solar eclipse under clear skies is never guaranteed, but you can maximize your chances, your budget, and your vacation time by participating in Carter's discussion about eclipse-chasing in the next decade.
I'll be hosting this exciting presentation, and I hope you'll join me. It's $29.99 to participate (or to download afterward), but it will be well worth the cost. Click here to register, and I look forward to having you join us.