Interested in improving your nightscape photography? Join renowned astrophotographer Babak Tafreshi in S&T's live webinar on Wednesday, December 14, 2016, where you'll learn some advanced techniques that can improve your own landscape astrophotography.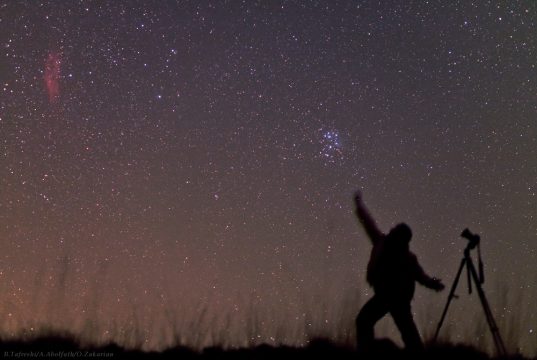 Next Monday I'll be hosting Sky & Telescope's next online webinar, "Nightscape Astrophotography: Untold Secrets" with National Geographic and S&T Contributing Photographer Babak Tafreshi. Babak has traveled the world capturing breathtaking nightscapes from some of the most beautiful locations on Earth.
We'll discuss how to plan compositions, improving your results under low-light conditions, and some processing techniques to make your work stand out from the crowd.
That's Wednesday,December 14, at 2:00 p.m. EST (19:00 UTC). Price: $29.99
Buy the webinar to register for the event. Each registration comes with access to the archived version of the program and materials for one year. You don't have to attend the live event to get a recording of the presentation. But if you do, you can chat with Babak and ask questions. Any questions that the live presentation doesn't get to will be included in a follow-up email.
What You'll Learn
The best cameras, lenses, and accessories for low-light imaging
How to apply the latest tips and apps for planning your nightscape images
The best celestial events and targets to shoot, and when, where, and how to shoot them
How to go from short-exposure Milky Way and constellation images to long-exposure star trails
How to use portable star trackers for deeper nightscape and astro images
How to use natural and artificial light at night, from moonlight to light-painting techniques
Brief tips on creating panoramas, all-sky images, and VRs
Tips on processing images in Photoshop, Adobe Camera Raw, and Lightroom
Our Guest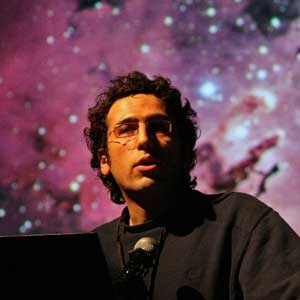 Babak Tafreshi, a National Geographic photographer and founder of The World at Night program, is also a science journalist, photo ambassador for the European Southern Observatory, and a board member of Astronomers Without Borders, an international organization to bridge cultures and connect people around the world through their common interest in astronomy. He is a master at nightscape imaging that merges art, culture, and science.
Born in Tehran, Iran, Babak began photographing the night sky above natural landscapes and historic architecture as a teenager in the early 1990s. Now based in the Boston, Massachusetts area, he travels the globe seeking the perfect settings for his starscapes to photograph. He received the 2009 Lennart Nilsson Award, the world's most recognized award for scientific photography for his global contribution to night-sky photography.
How Does the Webinar Work?
The webinar is broadcasted via the Internet, using GoTo Webinar, with live audio delivered through your computer speakers or over your telephone. The live webinar's visual presentation is displayed directly from the presenter's computer to your computer screen. The Q&A is managed through a chat-style submission system with Sean Walker reading the questions and Babak Tafreshi answering in the presentation for the entire class to hear. In the event that some questions are not answered during the live session, an email with questions and answers will be sent to all webinar attendees. By attending the live webinar and asking questions, your full name may be stated during the live event and captured in the recording.
You can check your system's compatibility automatically before the live webinar by visiting here.
Important: After you complete your purchase of this live webinar, you will be prompted to confirm your registration via a link on the order confirmation page/email.