Excited About Astronomy? Learn How to Get Involved!

Did you witness the 2017 solar eclipse and now you're hooked? Do you want to know more about this stellar hobby? Wondering where you can go to share your new found love of stargazing with others?
Whether you're new to the amateur astronomy world or just want to know when the next solar eclipse is, this eBook has you covered. We've curated a selection of articles from Sky & Telescope's 2017 special issues all about getting started with stargazing. You'll learn 25 features of the Moon to spot with your telescope. You'll discover the best local resource for observing — your local amateur astronomy club. And you'll get a taste of how much fun a star party is and learn how you can participate in one.
To download this FREE Stargazing eBook, enter your email below. You'll be directed to a new page to download the free PDF, plus we'll also add your email to Sky and Telescope weekly e-newsletter that will update you on the latest happenings in the world of astronomy.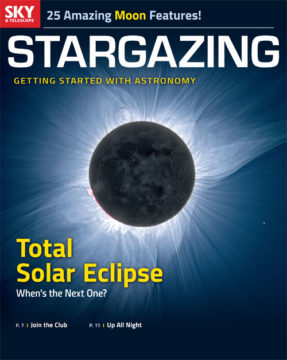 ---
Peek Into This Free Stargazing eBook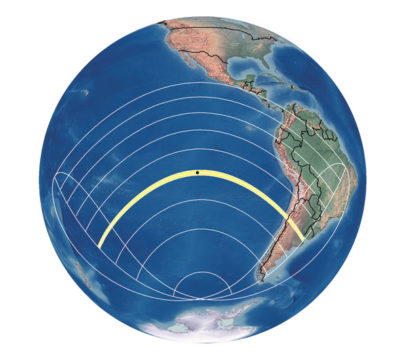 Michael Zeiler/GreatAmericanEclipse.com
When's the Next One?
By J. Kelly Beatty
When getting started in stargazing, what better star to gaze at than the closest star: the Sun? If you were brought to astronomy because of the August 21, 2017 Solar Eclipse, if you're already a card-carrying eclipsophile, or if you're disappointed that you didn't make it to totality, this article will tell you the next four eclipses that you can chase. When will you see your next (or first!) total solar eclipse? The image to the left is the path of the next totality in 2018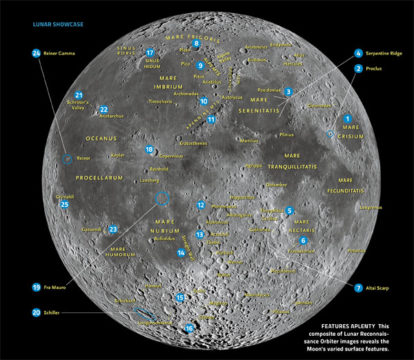 NASA Goddard/Arizona State University
25 Amazing Moon Features
By J. Kelly Beatty
Once you've become enamored with eclipses, why not learn more about that celestial body casting its shadow on Earth, the Moon? This article will take you on a tour of 25 features to spot while you're stargazing. The Moon is a great place to start because it's easy to spot and follow with your telescope, even without advanced equipment! These features include craters, ridges, and lunar "seas" — solidified lava that flooded the floors of crater basins billions of years ago.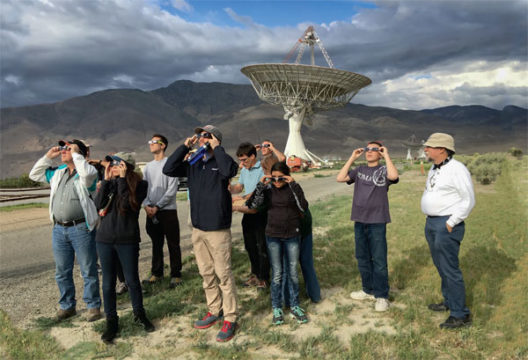 Pauline Acalin
Join the Club
By Chad Quandt
If you're looking for somewhere you can share you love of stargazing with others, look no further than your local amateur organization. This article will share how your local club can assist you in your quest to dive into astronomy — from equipment advice, to organized stargazing opportunities, to astronomy lectures, your local organization is an indispensable source of astronomy and stargazing knowledge. Plus, they're fun to talk to!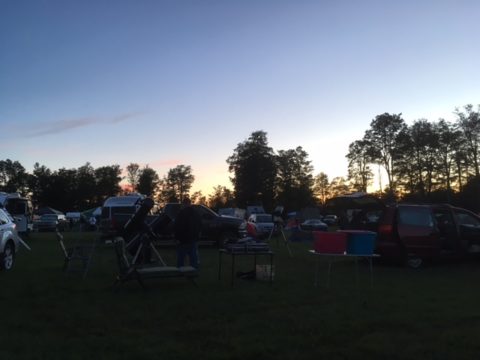 S. N. Johnson-Roehr
Up All Night
By Rod Mollise
On the topic of fun ways to embrace you love of stargazing, this article will introduce you to the joys of star parties. They come in all sizes, but they share a common thread: people genuinely interested in sharing their enthusiasm for astronomy. Whether you want to bring your own telescope or want to peer through others', this article will share the etiquette for and joy of attending your first (or fifth, or tenth, or hundredth . . .) star party! It also includes five tips for making your visit to a star party a success.
---
Download Your Free Stargazing eBook Today!
As a special thank you for downloading this free eBook, we'll welcome you to the Sky & Telescope family. This includes:
A free newsletter from Sky & Telescope filled with the latest astronomy and observing news.
Special offers on ShopatSky products any enthusiast would love.
Simply enter your email to get it today: