---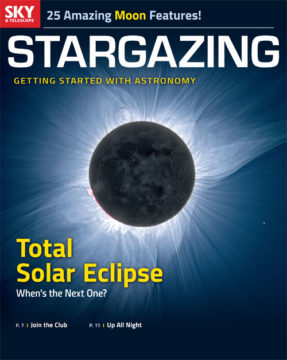 Thank you, and welcome to the Sky & Telescope community! The first edition of our weekly newsletter will arrive on the next Friday. In the meantime, we hope you enjoy your free eBook: Stargazing: Getting Started With Astronomy. Click the link below to begin the download (PDF - 3.6MB).
(The eBook requires free Adobe Reader software to open, view, and print — get Adobe Reader.)
Click the image or click here to download your eBook now.