Information on delays of international delivery
Note: the USPS is experiencing delays due to high volume. Issues may be delayed in arriving.
Looking for the essential guide to astronomy? Sky & Telescope is one of the world's leading astronomy magazines, bringing you the wonders of the night sky and alerting you to current celestial events. Within our pages, you'll find the latest astronomy news, groundbreaking research, observing resources, and reviews of the hottest astronomy equipment to hit the market.
Subscribe today for as low as $35.95 and receive FREE instant gifts, including our Skygazer's Almanac.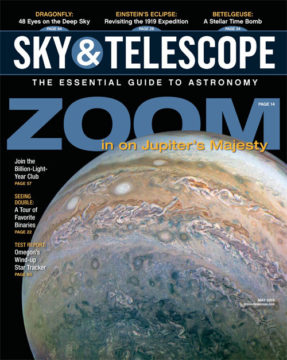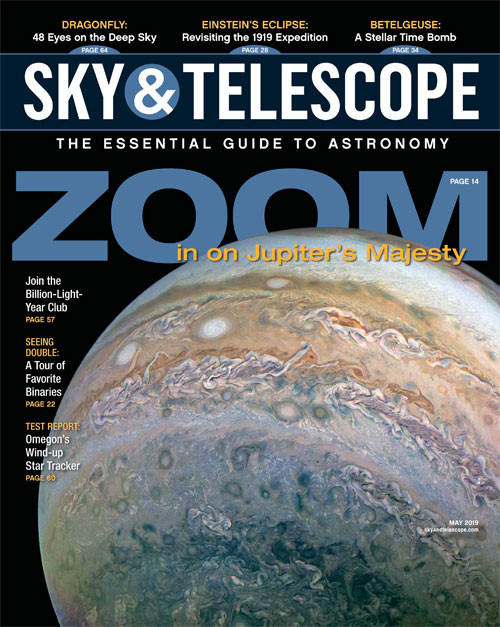 ---
NOTE: Your charge by the "AMERICAN ASTRONOMICAL 202-328-2010 DC 20006" is related to your automatic renewal or "bill me" option of your Sky & Telescope magazine subscription. The American Astronomical Society (AAS) purchased the Sky & Telescope line of businesses on July 3, 2019. We are a non-profit member society that publishes the leading scientific journals in astronomy and astrophysics. Our mission is to enhance and share humanity's understanding of the universe. All charges going forward will appear as AMERICAN ASTRONOMICAL 202-328-2010 DC 20006.
Frequently Asked Questions
Read on to learn about discounts for digital-only subscriptions, special deals for astronomy clubs, and more.
Where can I find back issues?
Visit our online store to buy individual issues.
Do astronomy club members get a discount?
Yes, you can get a reduced rate. Click here to get the club rate.
How do I get digital access?
If you have a print subscription access, you can access the digital issue for free. Nxtbook Media serves our digital issue. To get the latest digital issue click here.
I purchased my digital subscription through Zinio, what do I do now?
The American Astronomical Society will honor subscriptions paid to F+W Media prior to our purchase of Sky & Telescope on July 3, 2019. After the purchase, we contracted with a different digital provider, Nxtbook Media. If you can show proof of your subscription purchase, we will provide you with access to our content on the Nxtbook platform — just send your subscription receipt to skytelinvoices@aas.org.
Need help?
Email Customer Service, or call Customer Service at 1-800-253-0245 (toll-free) or +1 847-559-7369 (local number). For digital subscribers, email skyandtelescope@nxtbookmedia.com.