ASTRONOMY & OBSERVING NEWS
---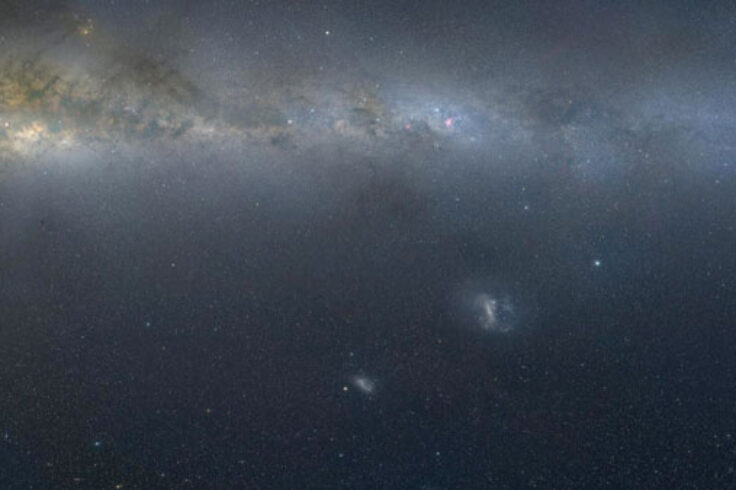 New research may explain why satellite galaxies align themselves around the Milky Way
continue reading
Where to Look Tonight
---
This Week's Sky at a Glance, December 3 – 11
This Week's Sky at a Glance, December 3 – 11
The crescent Moon at dusk hangs under Venus, then Saturn, then Jupiter. Comet Leonard is at its best before dawn. And welcome in, Orion!
where to look
December: Geminid Meteors & Comet Leonard
Sky Tour Podcast
December's solstice brings the longest northern nights, and it's a busy month for stargazers: the Geminid meteors, a visit from Comet Leonard, and a plethora of bright stars and constellations.
Subscribe Now
How to Photograph the Northern Lights
How to Photograph the Northern Lights
Follow these tips to help capture auroral displays.
Read more
Previous
Next
Our Community
Astronomers often spend their time lost among the stars, but the science of astronomy and the hobby of stargazing are also communal affairs. So, don't be a stranger—find a group to get involved with today!
for as low as
$35.95
yearly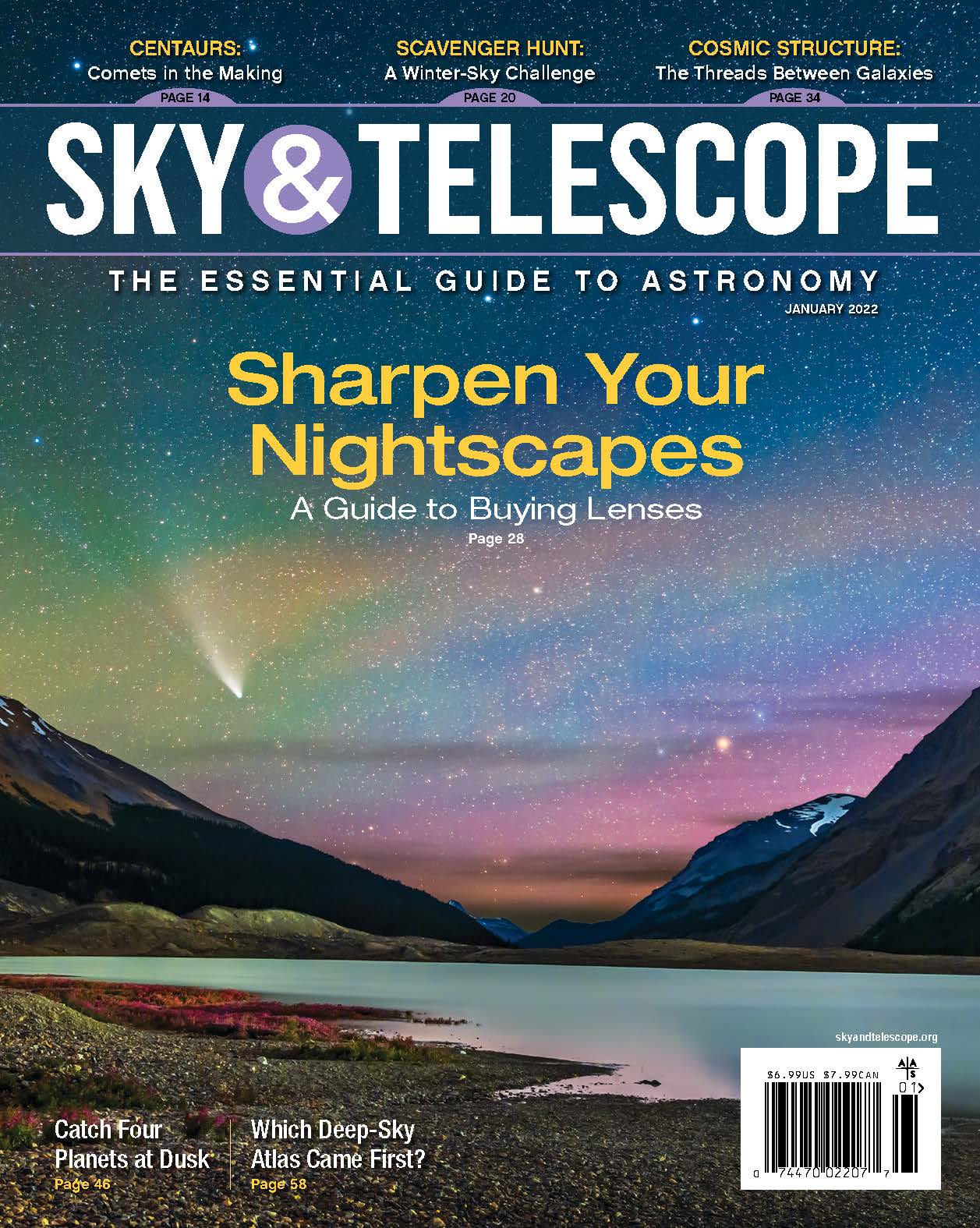 This Month's Issue
Sky & Telescope Magazine
Explore the astronomy magazine that's been out of this world for over 75 years.
for as low as
$35.95
yearly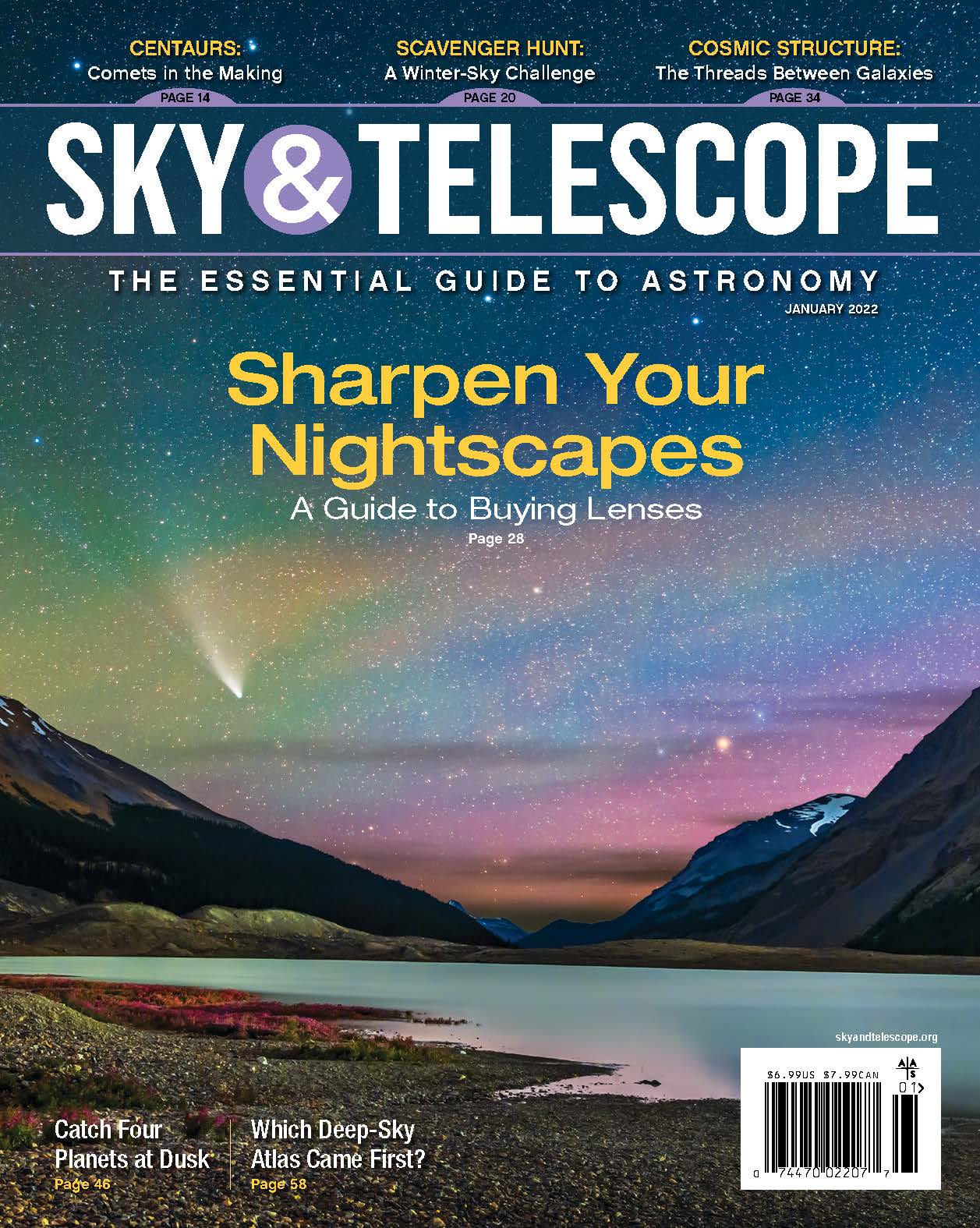 Issue Highlights
The Comet Highway

Kat Volk

A Winter Scavenger Hunt

Ted Forte

Choosing the Best Lenses for Nightscapes

Alan Dyer