ASTRONOMY & OBSERVING NEWS
---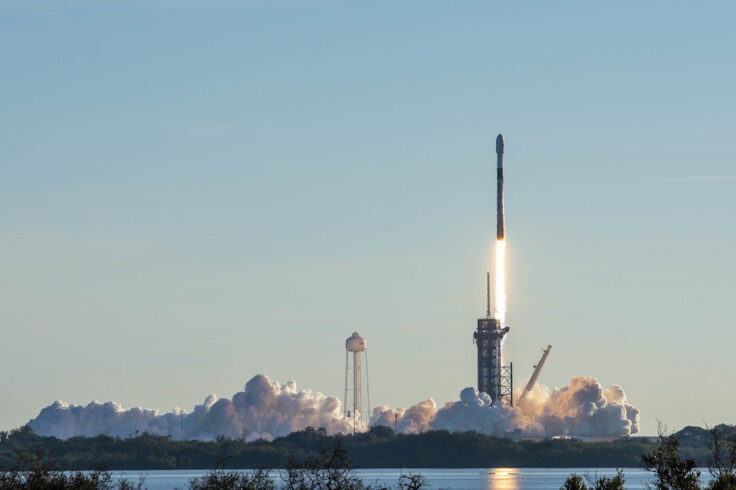 SpaceX has placed more than 1,000 Starlinks in orbit, and other companies are following suit. Here's the latest on what's being done to protect astronomy.
continue reading
Where to Look Tonight
---
This Week's Sky at a Glance, January 22 – 30
This Week's Sky at a Glance, January 22 – 30
Right after dark, face east and look very high. The bright star there is Capella, the Goat Star. To the right of it, by a couple of finger-widths at arm's length, is a small, narrow triangle of 3rd- and 4th-magnitude stars known as "the Kids." Though they're not exactly eye-grabbing, they form a never-forgotten asterism with Capella.
where to look
January: The Hyades & Pleiades
Sky Tour Podcast
Start the new year right with the easy-to-follow stargazing highlights offered by our Sky Tour astronomy podcast. Here's a preview of this month's guided audio tour.
Subscribe Now
Our Community
Astronomers often spend their time lost among the stars, but the science of astronomy and the hobby of stargazing are also communal affairs. So, don't be a stranger—find a group to get involved with today!
for as low as
$39.99
yearly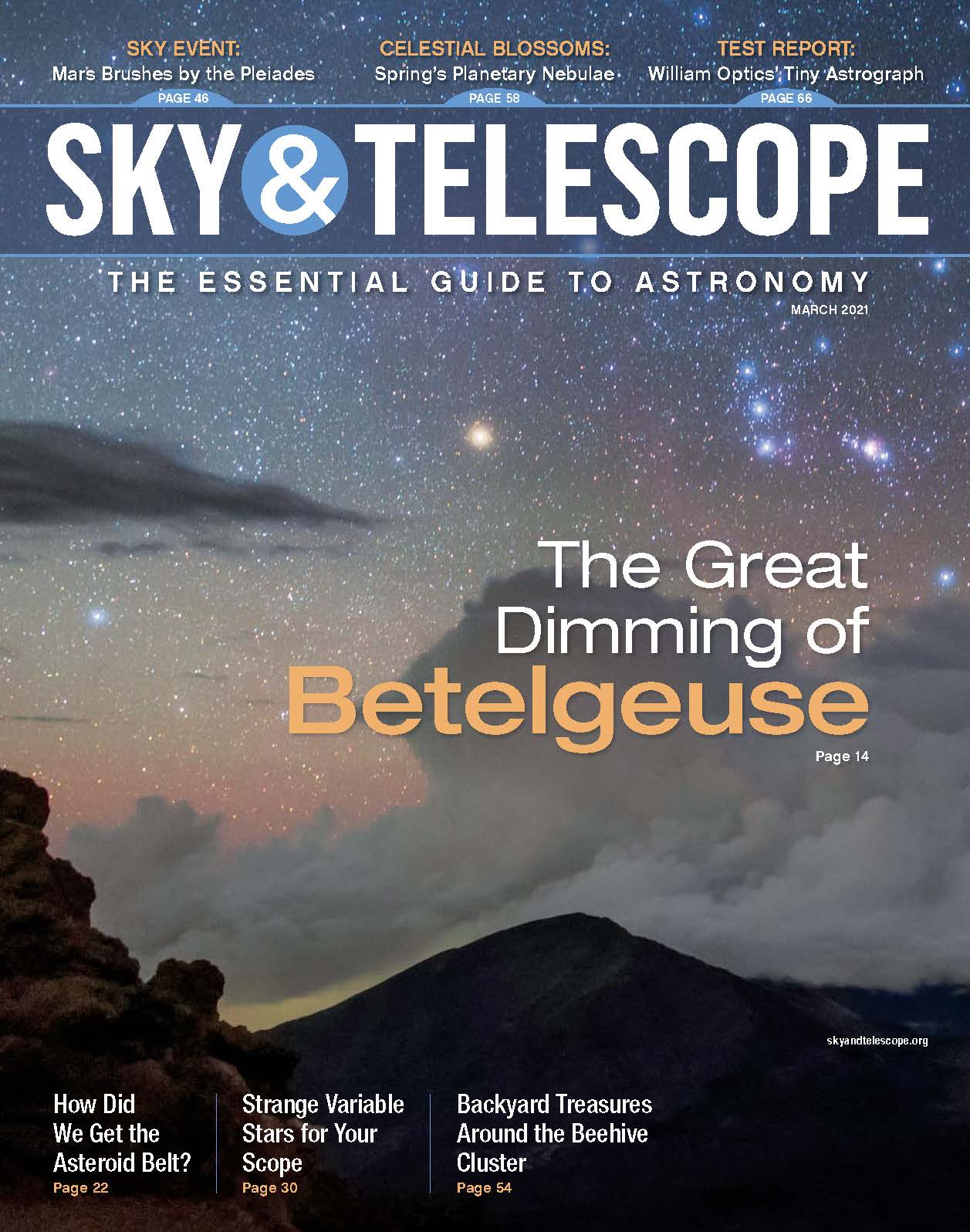 This Month's Issue
Sky & Telescope Magazine
Explore the astronomy magazine that's been out of this world for over 75 years.
for as low as
$39.99
yearly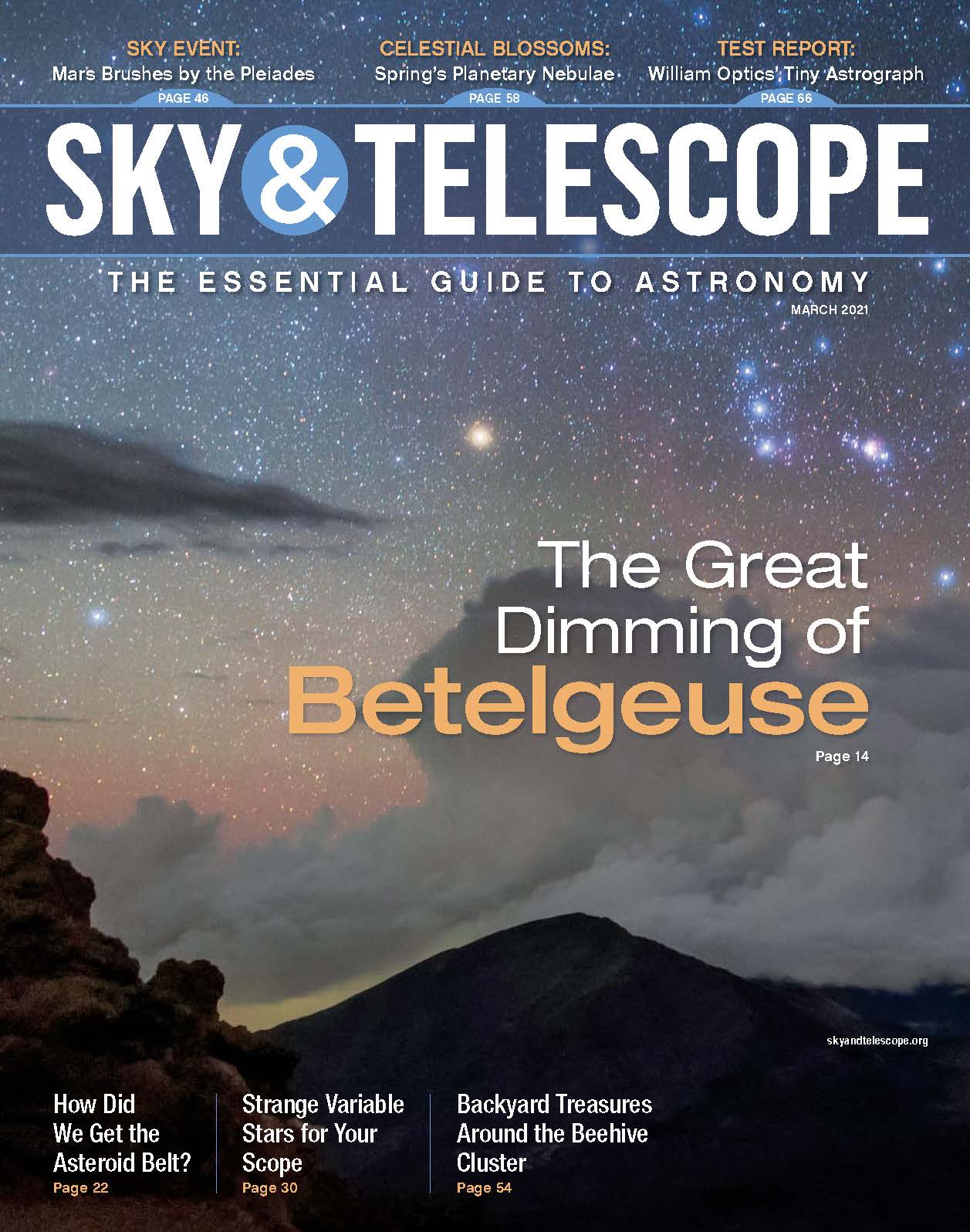 Issue Highlights
The Great Dimming of Betelgeuse

Tom Calderwood

How Did We Get the Asteroid Belt?

Nola Taylor Redd

Science with Astrophotography

Richard S. Wright, Jr.