ASTRONOMY & OBSERVING NEWS
---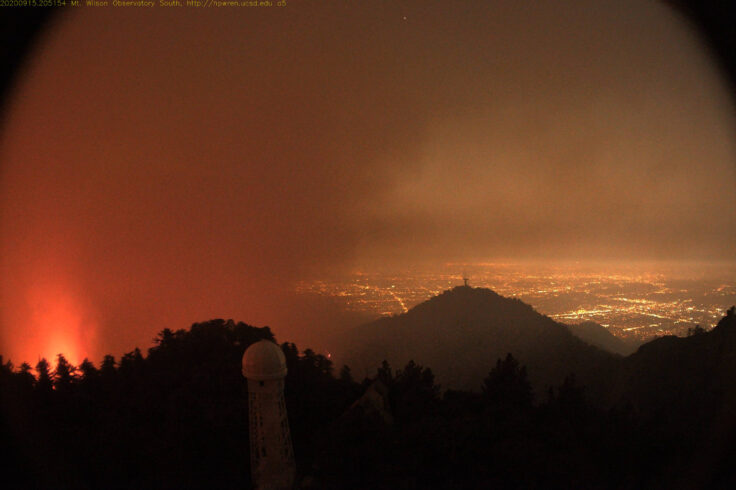 Firefighting crews held the line as wildfire threatened Mount Wilson; an amateur observatory built by the Tri-Valley Stargazers was not so lucky.
continue reading
Where to Look Tonight
---
This Week's Sky at a Glance, September 18 – 26
This Week's Sky at a Glance, September 18 – 26
Jupiter and Saturn continue shining nearly level in the south at dusk. Meanwhile, the stars show the changing of the seasons: Just after nightfall, Cassiopeia has climbed higher in the northeast than the Big Dipper has sunk in the northwest.
where to look
September 2020: Four Planets & More!
Sky Tour Podcast
Take advantage of September's beautiful evenings to gaze upward as you listen to our guided tour of the star-filled sky.
Subscribe Now
Our Community
Astronomers often spend their time lost among the stars, but the science of astronomy and the hobby of stargazing are also communal affairs. So, don't be a stranger—find a group to get involved with today!
for as low as
$39.99
yearly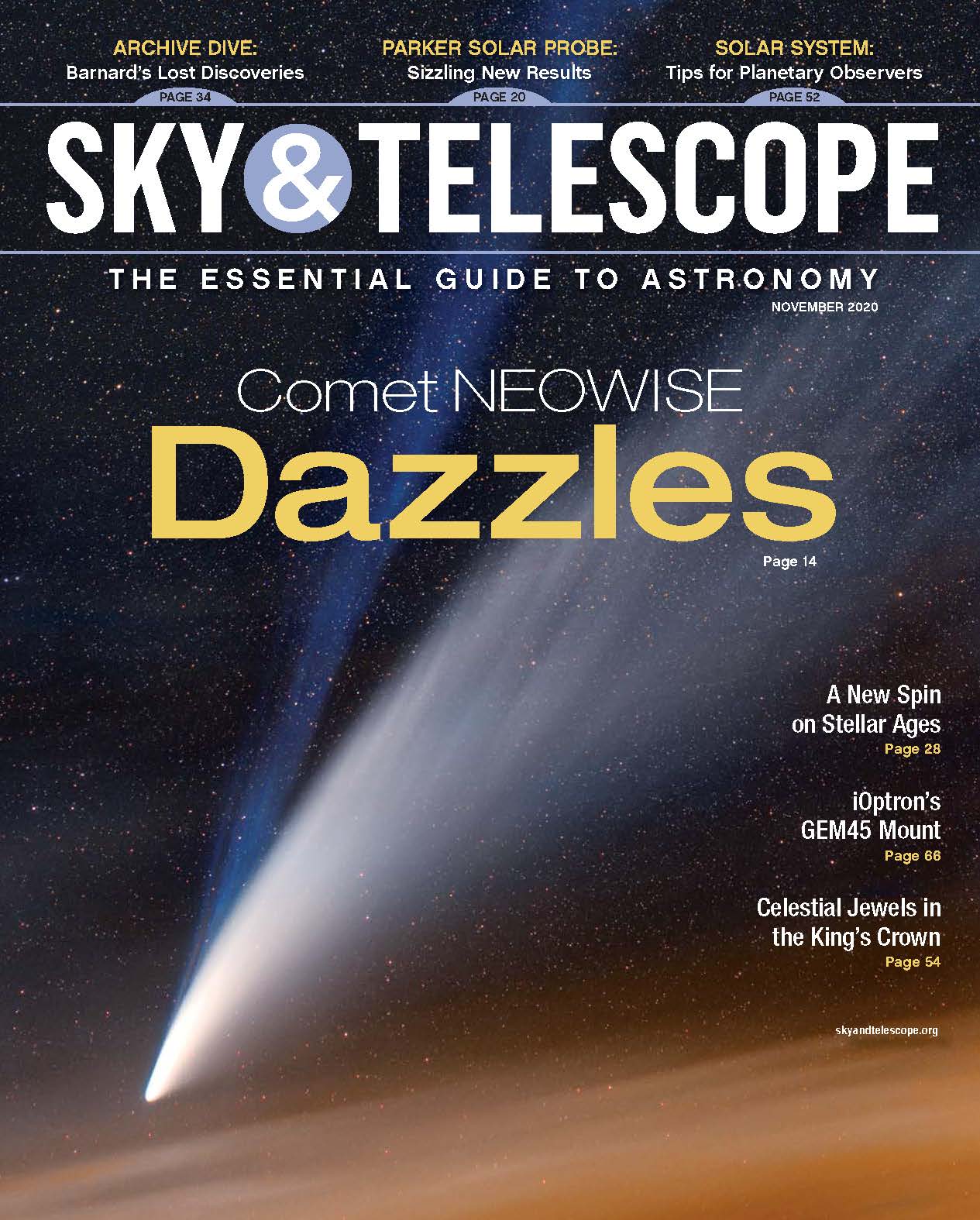 This Month's Issue
Sky & Telescope Magazine
Explore the astronomy magazine that's been out of this world for over 75 years.
for as low as
$39.99
yearly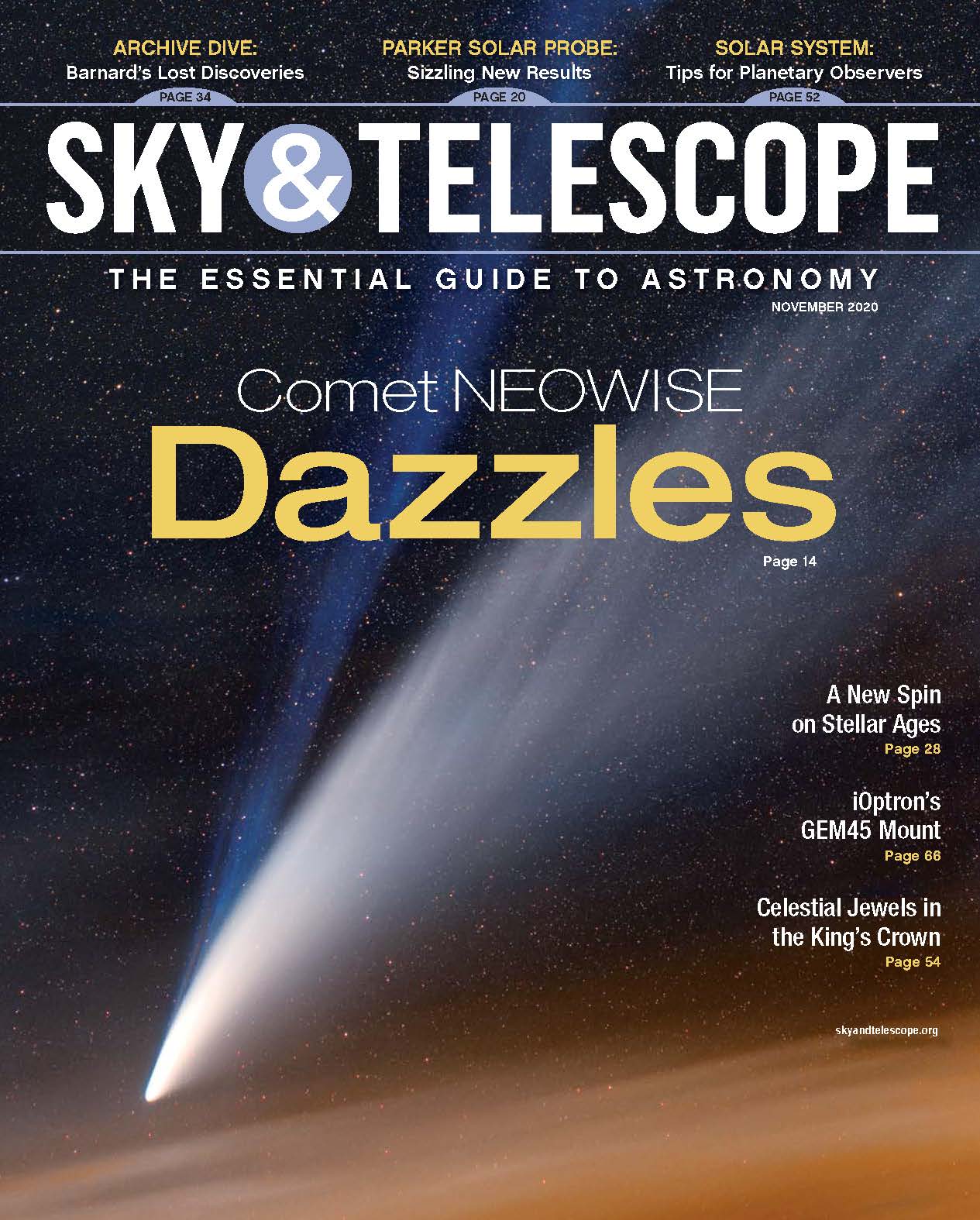 Issue Highlights
NEOWISE Performs!

Sean Walker

The Strange Case of Comet Biela

David Nakamoto

The Lost Discoveries of E. E. Barnard

Steve Gottlieb