ASTRONOMY & OBSERVING NEWS
---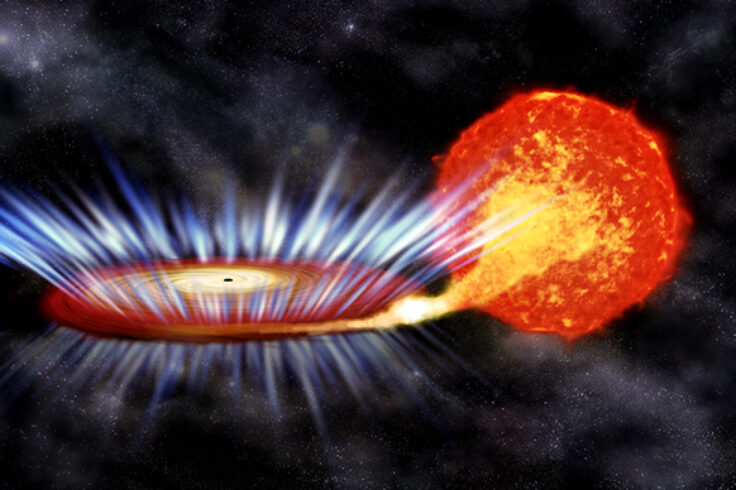 In the news this week: Globular clusters have the detailed scoop on our galaxy's past, and a "heartbeat" black hole binary in the Milky Way has gone mysteriously dim.
continue reading
Where to Look Tonight
---
This Week's Sky at a Glance, January 15 – 23
This Week's Sky at a Glance, January 15 – 23
Bright Capella high overhead, and equally bright Rigel in Orion's foot, have almost the same right ascension. This means they cross your sky's meridian at almost exactly the same time. So whenever Capella passes the zenith, Rigel marks true south, and vice versa. That happens around 9 or 10 p.m. now.
where to look
January: The Hyades & Pleiades
Sky Tour Podcast
Start the new year right with the easy-to-follow stargazing highlights offered by our Sky Tour astronomy podcast. Here's a preview of this month's guided audio tour.
Subscribe Now
Our Community
Astronomers often spend their time lost among the stars, but the science of astronomy and the hobby of stargazing are also communal affairs. So, don't be a stranger—find a group to get involved with today!
for as low as
$39.99
yearly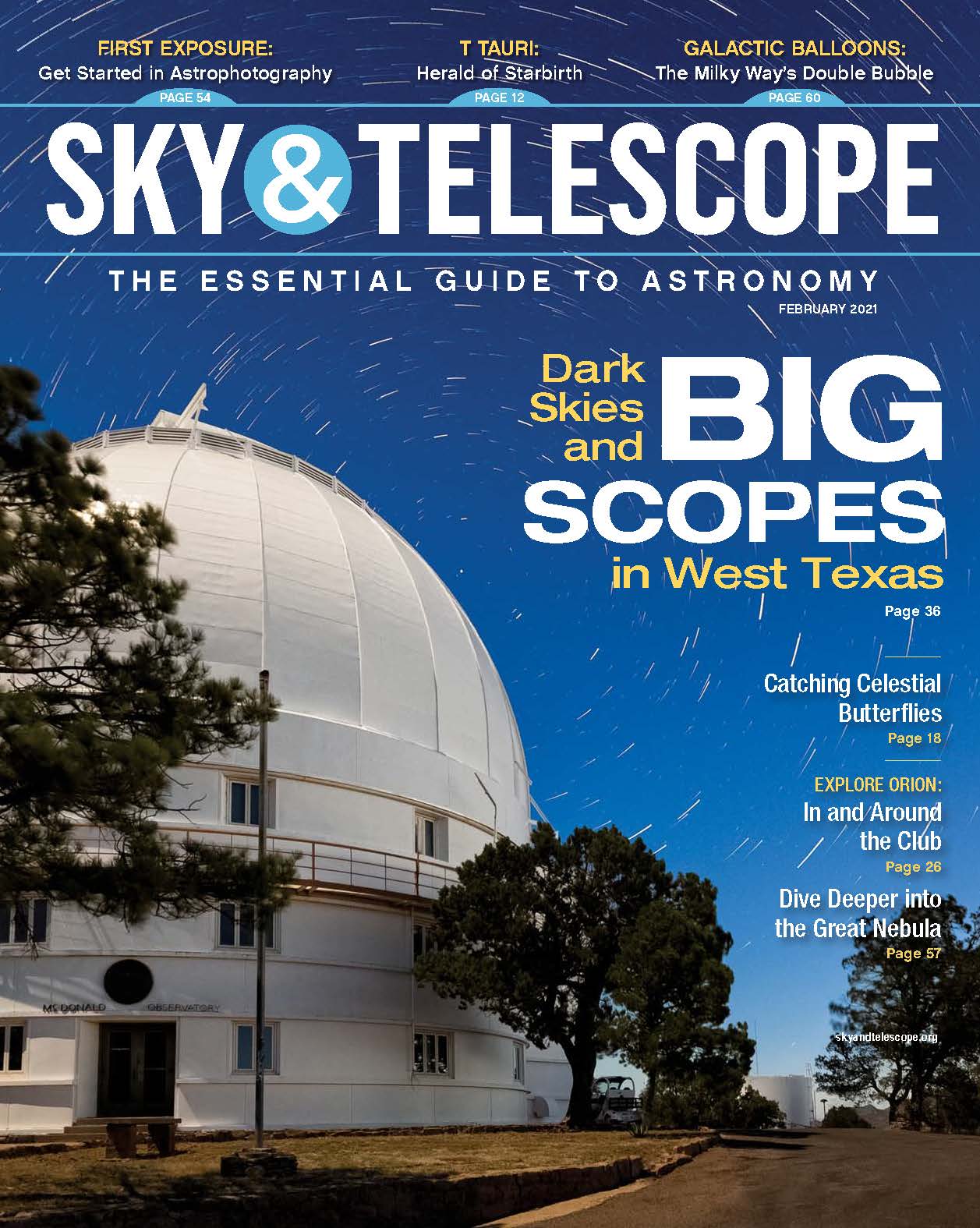 This Month's Issue
Sky & Telescope Magazine
Explore the astronomy magazine that's been out of this world for over 75 years.
for as low as
$39.99
yearly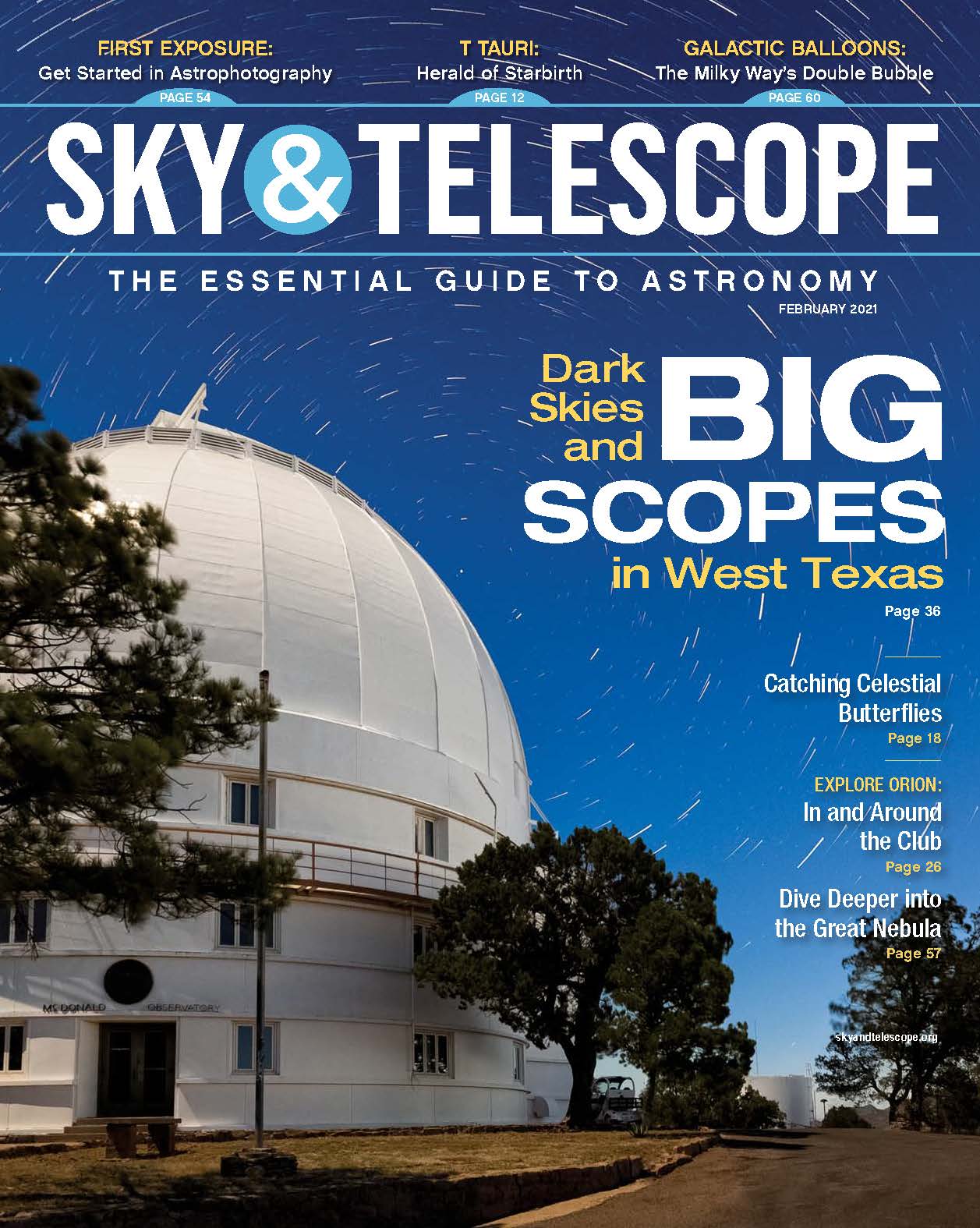 Issue Highlights
The Story of T Tauri

Ken Croswell

Catching Celestial Butterflies

Ronald Brecher

Orion's Club District

Ken Hewitt-White