ASTRONOMY & OBSERVING NEWS
---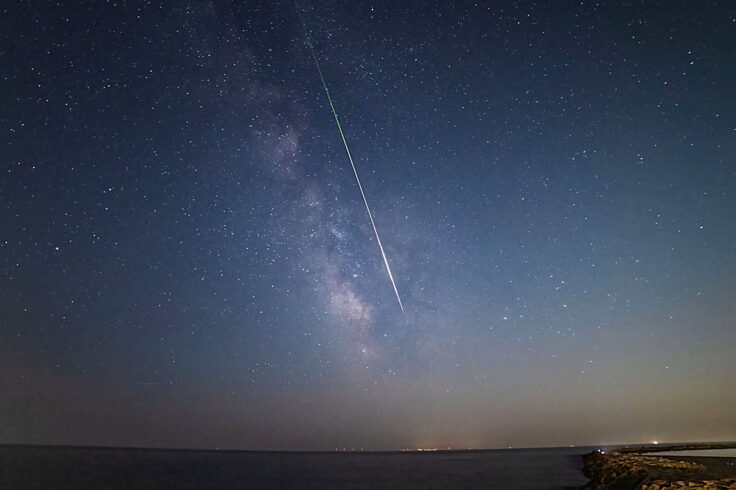 Don't use a full Moon pass to skip this year's Perseid meteor shower. Right here, right now, we're going to help you make the most of it.
continue reading
Where to Look Tonight
---
This Week's Sky at a Glance, August 5 – 13
This Week's Sky at a Glance, August 5 – 13
The Moon and Saturn come to opposition this week, showing us their full sunlit faces. Jupiter looms big late in the night, Vega attains the zenith, and we cross the midpoint of summer. The Perseid meteors get partly mooned out.
where to look
August: Saturn & the Perseids
Sky Tour Podcast
August marks the return of the Perseid meteor shower — and as you're looking out for shooting stars while listening to this month's Sky Tour podcast, look for Saturn low in the southeast as soon as night begins to fall.
Subscribe Now
Summer Insomnia
Summer Insomnia
Long, hot days mean sleepless nights for stargazers, but it's worth it for the magic that happens under a dark, cool sky.
Read more
Previous
Next
Our Community
Astronomers often spend their time lost among the stars, but the science of astronomy and the hobby of stargazing are also communal affairs. So, don't be a stranger—find a group to get involved with today!
for as low as
$35.95
yearly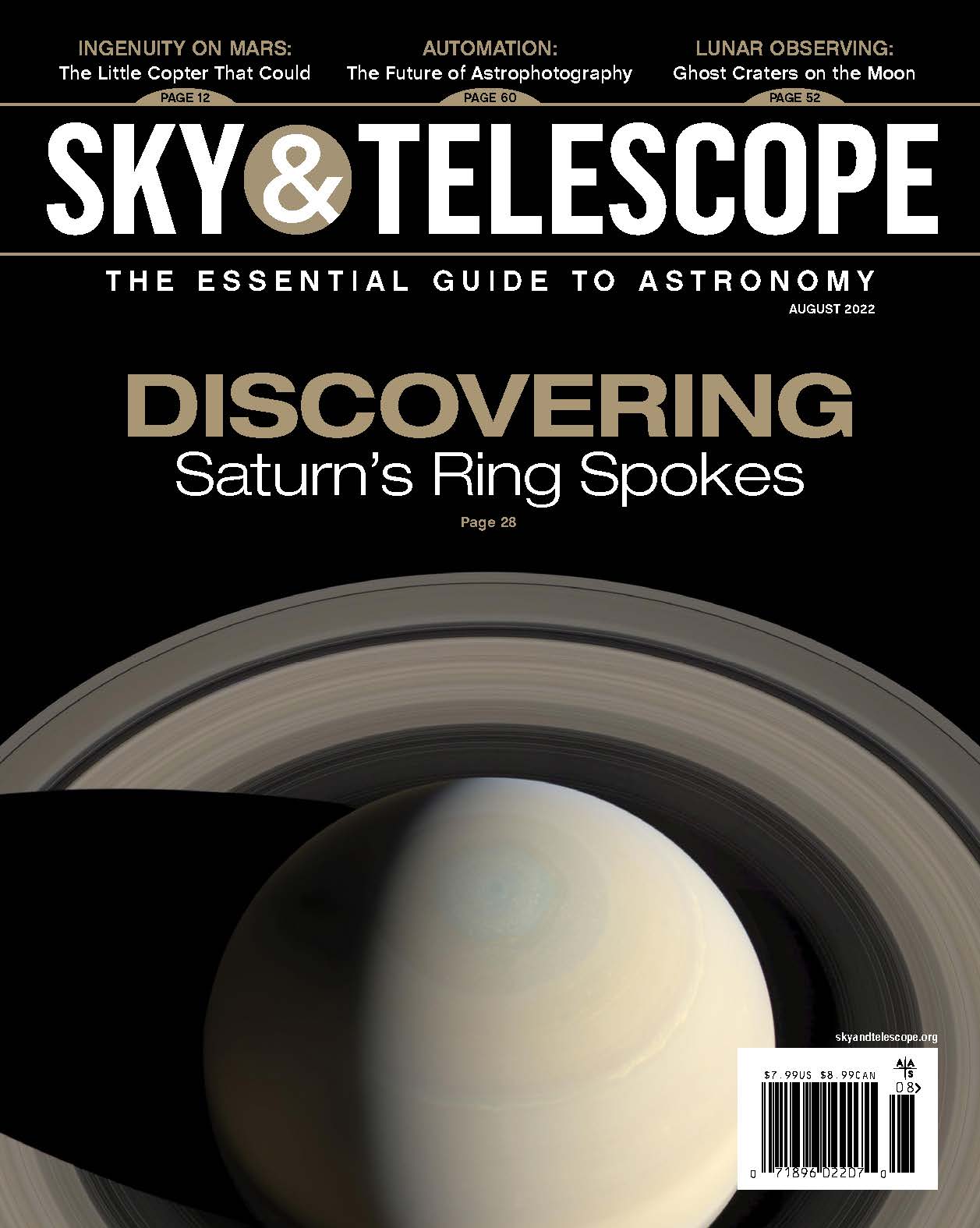 This Month's Issue
Sky & Telescope Magazine
Explore the astronomy magazine that's been out of this world for over 75 years.
for as low as
$35.95
yearly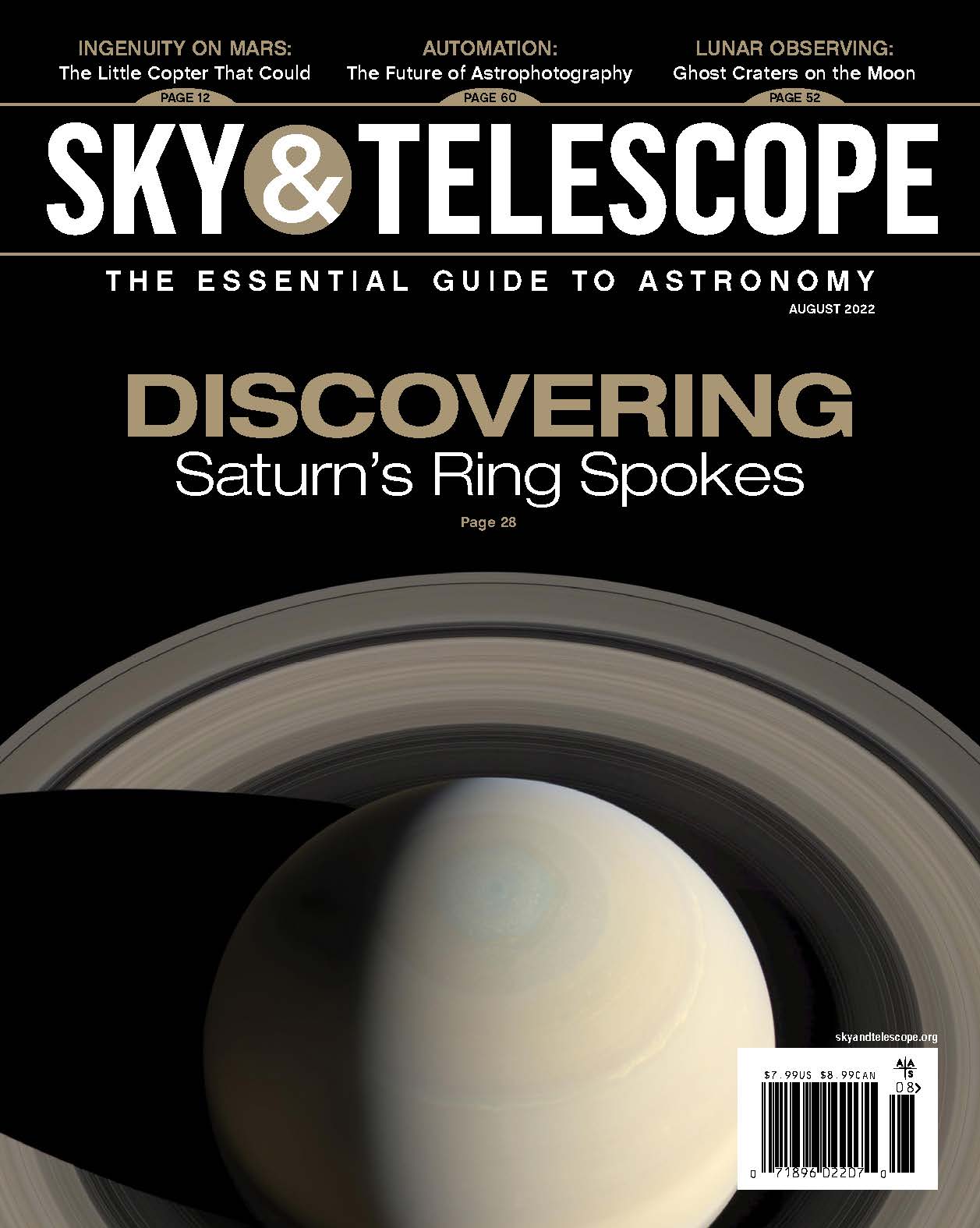 Issue Highlights
Flying with Ingenuity on Mars

Jim Bell

A Visit to Taurus Poniatovii

Brian Ventrudo

Seeing Saturn's Ring Spokes

William Sheehan