ASTRONOMY & OBSERVING NEWS
---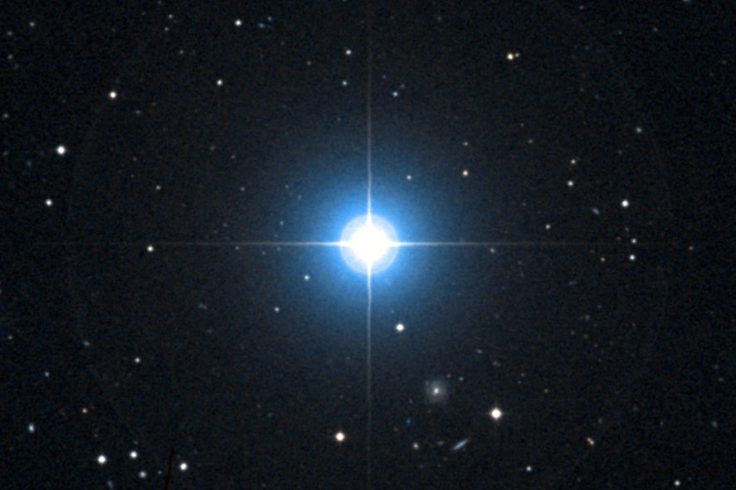 We track down and admire five of the most ancient stars in the universe.
continue reading
Where to Look Tonight
---
This Week's Sky at a Glance, April 30 – May 8
This Week's Sky at a Glance, April 30 – May 8
Mercury and Venus now show themselves better at dusk. After dark, Comet Atlas awaits telescopic skyhunters. And the waning Moon passes under Saturn and Jupiter in early dawn.
where to look
May: Halley Bits & Lunar Eclipse
Sky Tour Podcast
Exciting celestial events will happen during May, so download our narrated Sky Tour astronomy podcast to find out about this month's Eta Aquariid meteor shower and a total lunar eclipse.
Subscribe Now
Our Community
Astronomers often spend their time lost among the stars, but the science of astronomy and the hobby of stargazing are also communal affairs. So, don't be a stranger—find a group to get involved with today!
for as low as
$39.99
yearly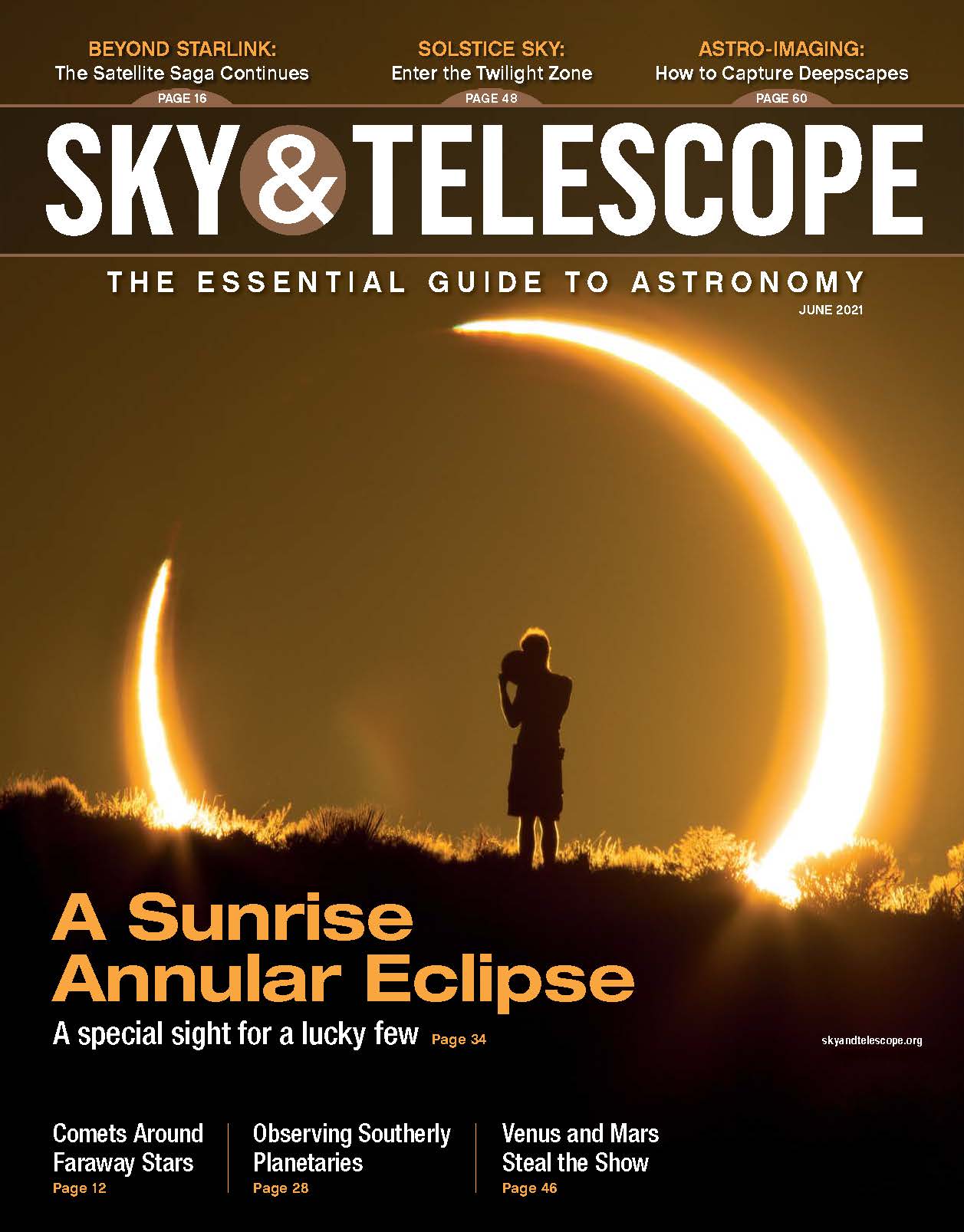 This Month's Issue
Sky & Telescope Magazine
Explore the astronomy magazine that's been out of this world for over 75 years.
for as low as
$39.99
yearly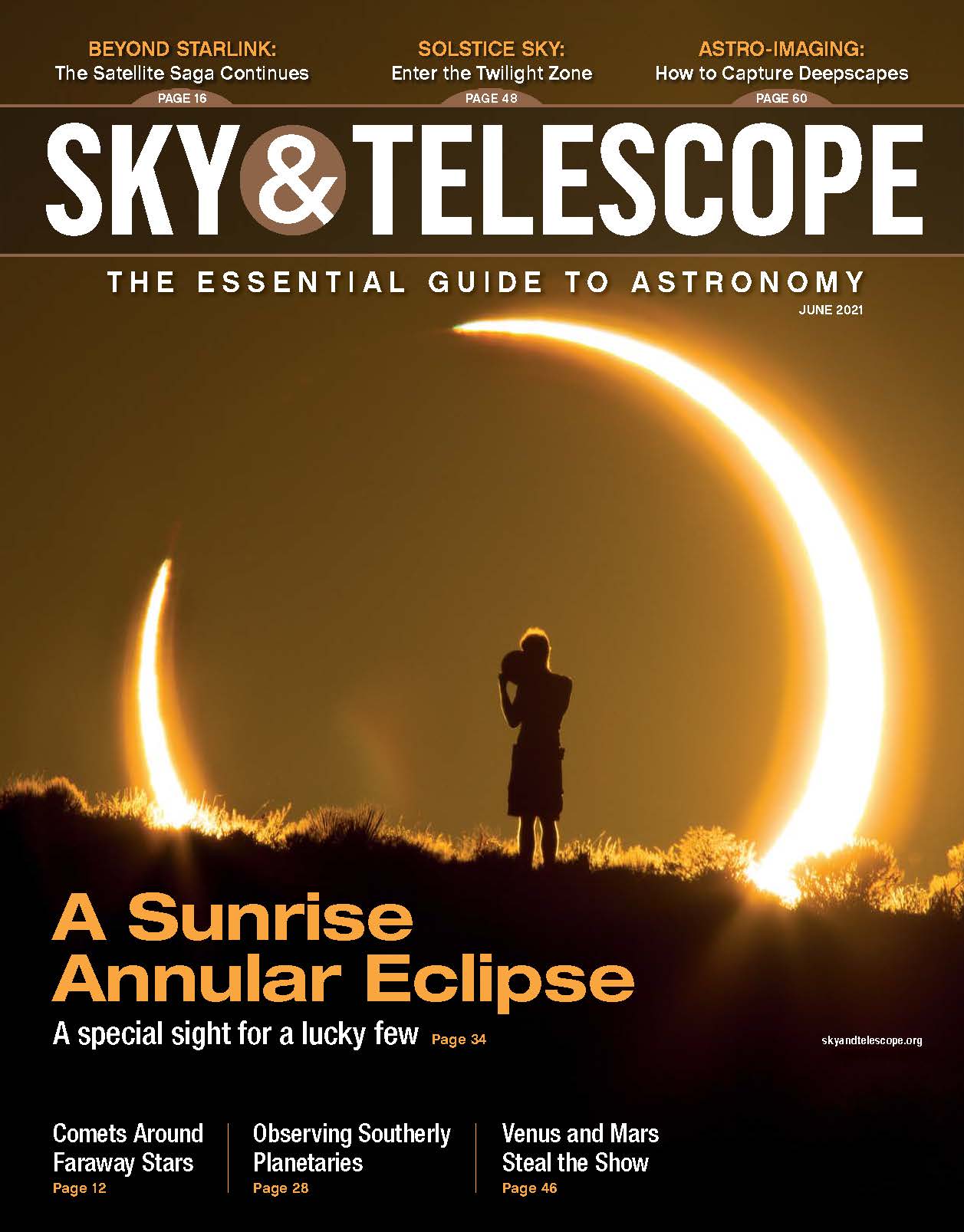 Issue Highlights
Alien Comets

Eleni Petrakou

Beyond Starlink: The Satellite Saga Continues

Anthony Mallama & Monica Young

The Magellanic Giant

Nola Taylor Redd