ASTRONOMY & OBSERVING NEWS
---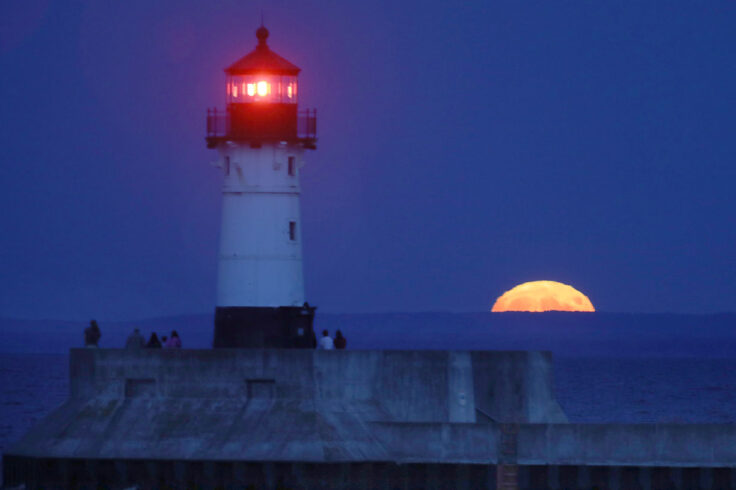 Where to Look Tonight
---
This Week's Sky at a Glance, September 30 – October 8
This Week's Sky at a Glance, September 30 – October 8
The Moon poses with Antares at dusk. A few nights later, lunar sunrise unveils the sharp black line of the Straight Wall in Mare Nubium for small-telescope users. Saturn, Jupiter, and Mars span the evening sky. Mercury climbs onstage at dawn.
where to look
October: Make Way for Jupiter
Sky Tour Podcast
October is a great time of year to do some casual stargazing. The stars and planets are waiting for you — all you need is this month's Sky Tour astronomy podcast. Just download or stream the audio file and take it with you outside.
Subscribe Now
Beware the Astronomy Habit
Beware the Astronomy Habit
Why do you look up? Maybe there was something that initially drew you out to the stars...and maybe now it's a habit of the best kind.
Read more
Our Community
Astronomers often spend their time lost among the stars, but the science of astronomy and the hobby of stargazing are also communal affairs. So, don't be a stranger—find a group to get involved with today!
for as low as
$35.95
yearly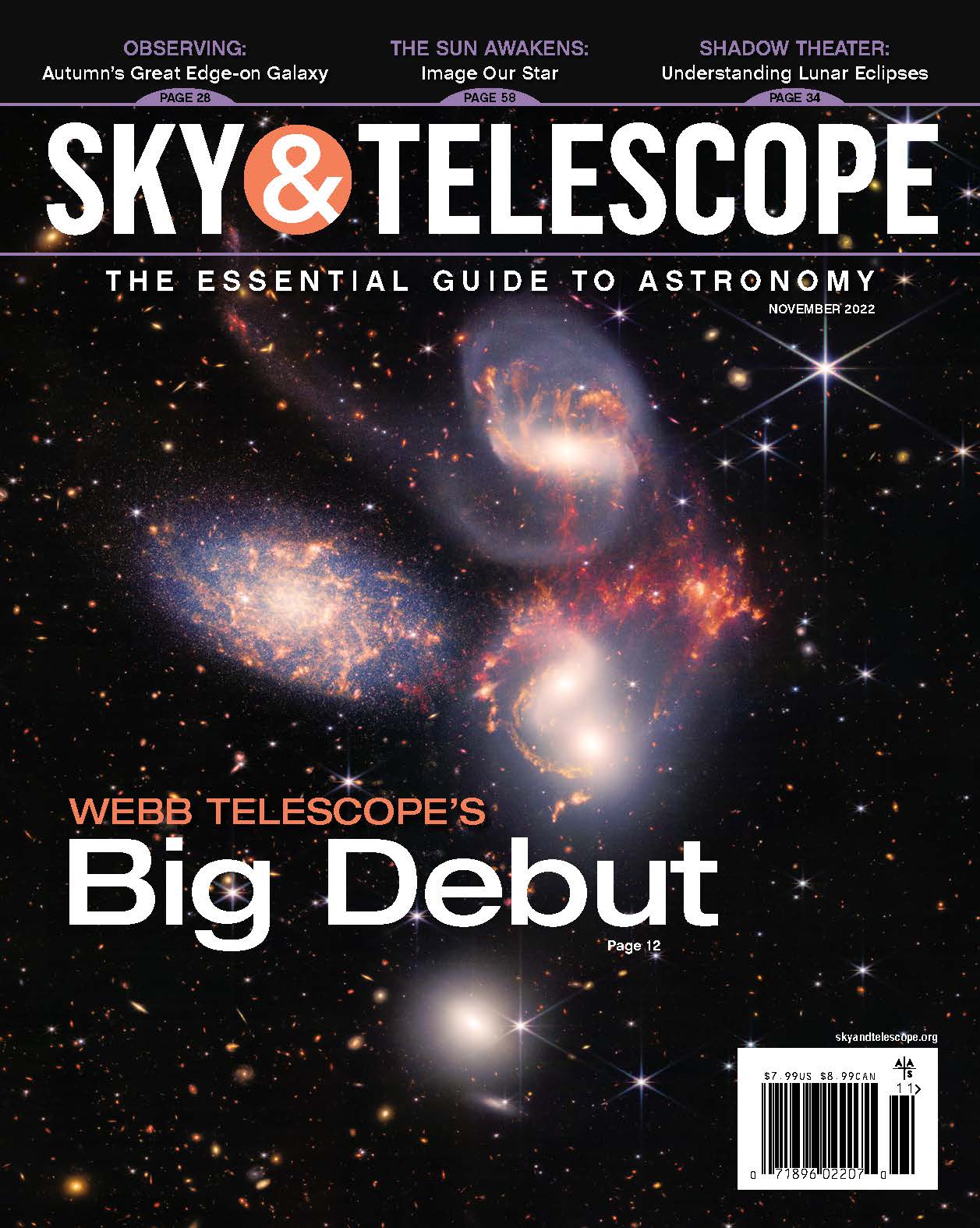 This Month's Issue
Sky & Telescope Magazine
Explore the astronomy magazine that's been out of this world for over 75 years.
for as low as
$35.95
yearly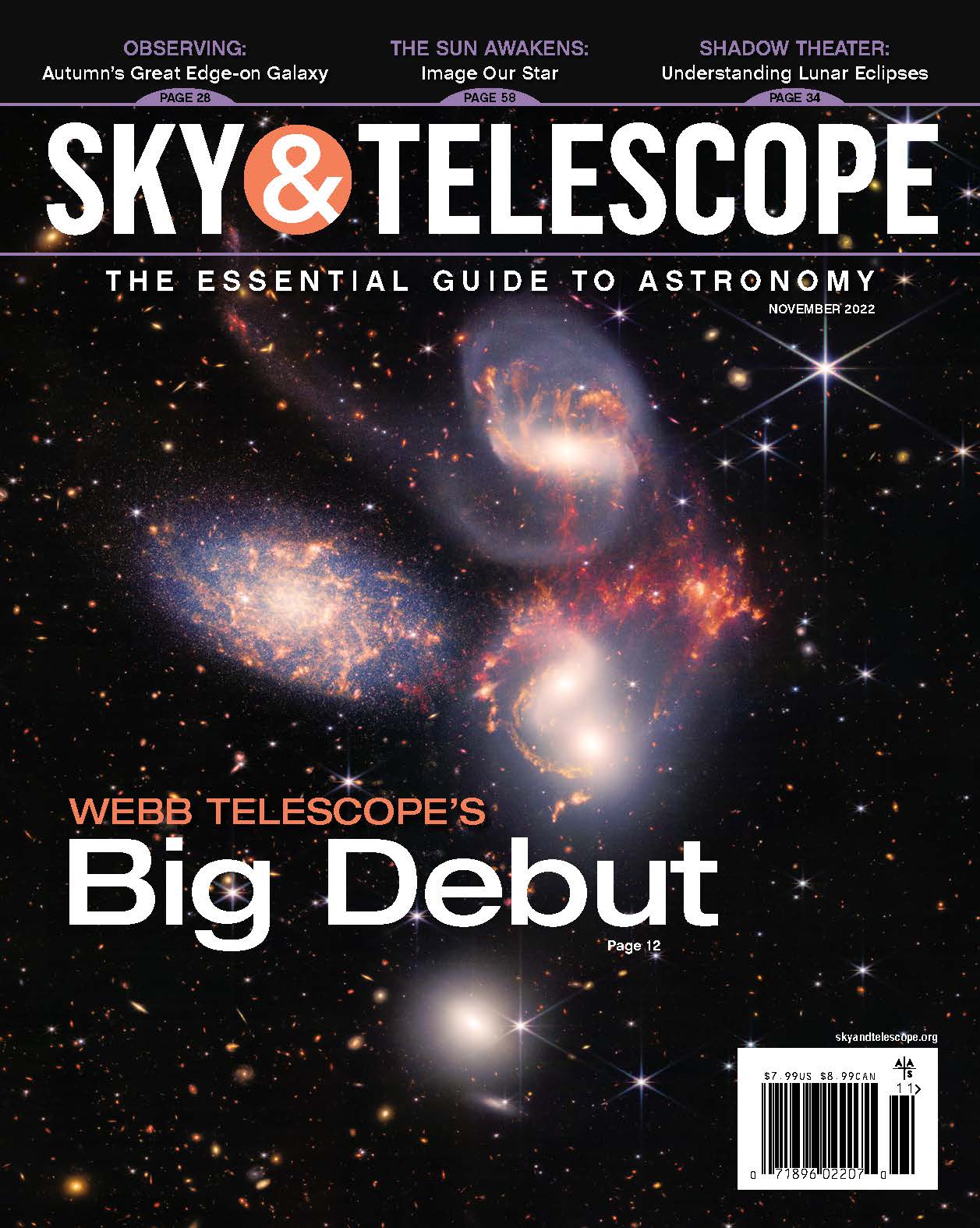 Issue Highlights
A Deeper View

Monica Young

The Search for Middle-weight Black Holes

Jenny Greene

Cosmic Cataclysm in South America

Peter H. Schultz and Thomas A. Dobbins