ASTRONOMY & OBSERVING NEWS
---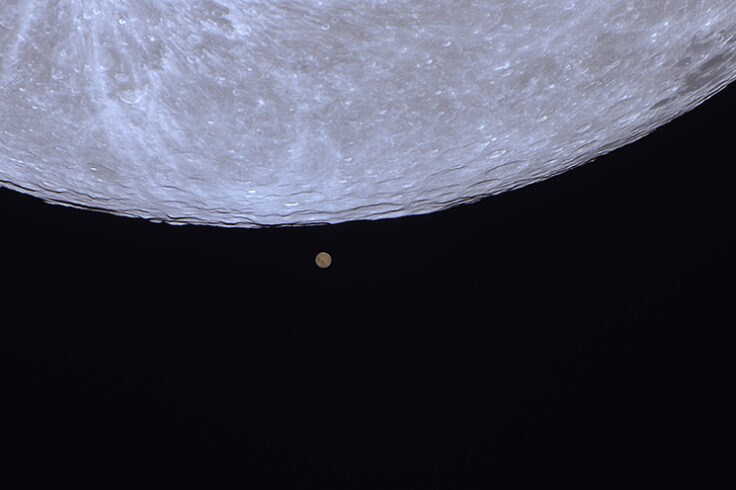 Sky & Telescope editors report their observations of last night's celestial event: Mars grazing or disappearing behind the Moon.
continue reading
Where to Look Tonight
---
This Week's Sky at a Glance, December 2 – 10
This Week's Sky at a Glance, December 2 – 10
Mars is at opposition this week. And on opposition night December 7-8, Mars is occulted by the perfectly full Moon. Orion enters stage east earlier and earlier, the Summer Triangle sinks west, and Jupiter reigns on high.
where to look
December: Mars in the Spotlight
Sky Tour Podcast
December's solstice means that for many skywatchers the night will be up to 14 hours long — providing lots of time to enjoy the starry sky. This month's celestial highlights are the close approach of the Moon and Mars (and, for many, a coverup) on December 7th and the Gemind meteor shower on the December 13th. Our fun and factual Sky Tour podcast provides all the details.
Subscribe Now
Become a Backyard Cosmic Explorer
Become a Backyard Cosmic Explorer
No matter how you look up at the sky — with a telescope, binos, or just your eyes — you're a cosmic explorer.
Read more
Previous
Next
Our Community
Astronomers often spend their time lost among the stars, but the science of astronomy and the hobby of stargazing are also communal affairs. So, don't be a stranger—find a group to get involved with today!
for as low as
$35.95
yearly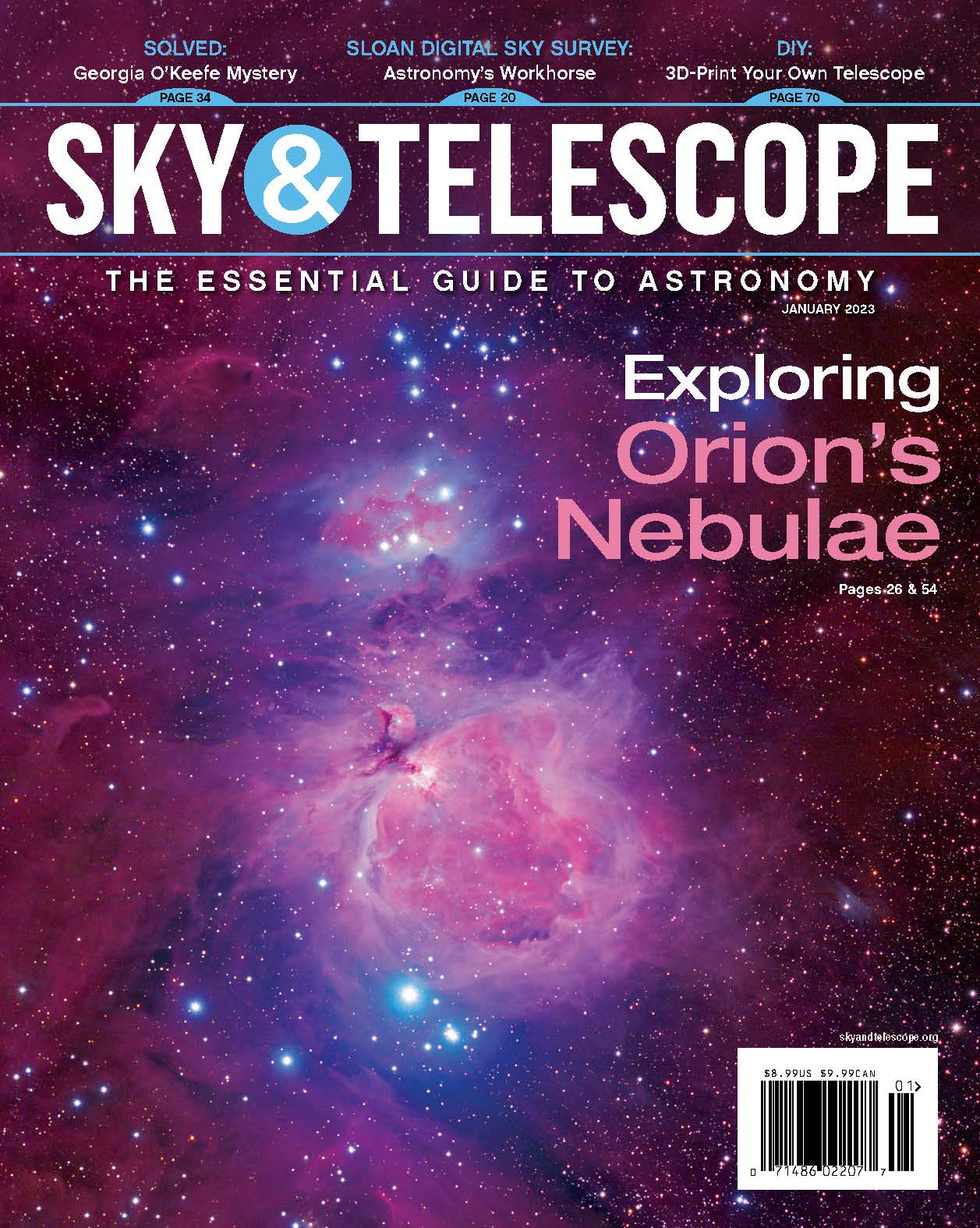 This Month's Issue
Sky & Telescope Magazine
Explore the astronomy magazine that's been out of this world for more than 80 years.
for as low as
$35.95
yearly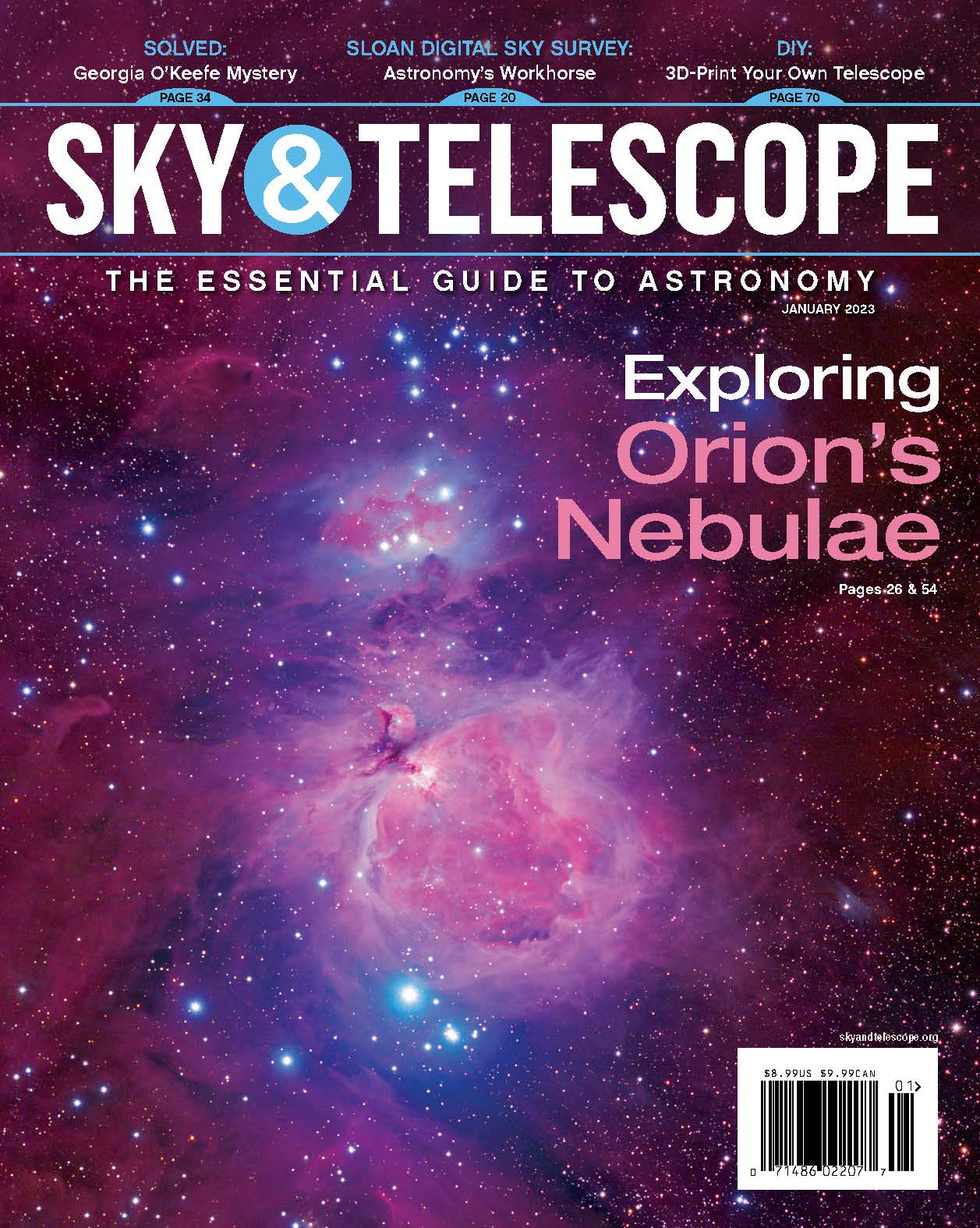 Issue Highlights
Aging Ungracefully

Melinda Soares-Furtado & Sarah Kubiak

The Neverending Survey

Karen Masters

Riding the Radcliffe Wave

Brian Ventrudo