Have you ever seen a total solar eclipse? Or the Northern Lights? How about the treasures of the Southern Hemisphere sky? At Sky & Telescope, we have a passion for astronomy, and we want to share it with you in as many ways as possible — including bringing you with us on astronomy tours around the world!
Sometimes we board a ship or fly to Africa to see a solar eclipse. Other times we travel to polar countries to see the Northern Lights. "Exciting destinations" isn't just a buzz word when it comes to astronomy travel, because our aim is to take you to destinations that are thrilling both above and below the sky line. Here you'll find information on our current vacation packages. Each trip has a Sky & Telescope editor traveling with you to answer your astronomy questions and to make sure everything runs smoothly.
Listed below are summaries for upcoming Sky & Telescope tours. Click on a tour's headline for itineraries, prices, and other information.
Clear skies and happy travels!
---
To stay up to date on current and future tours, please enter your email address in the space below.
(Here is this week's tour announcement.)
---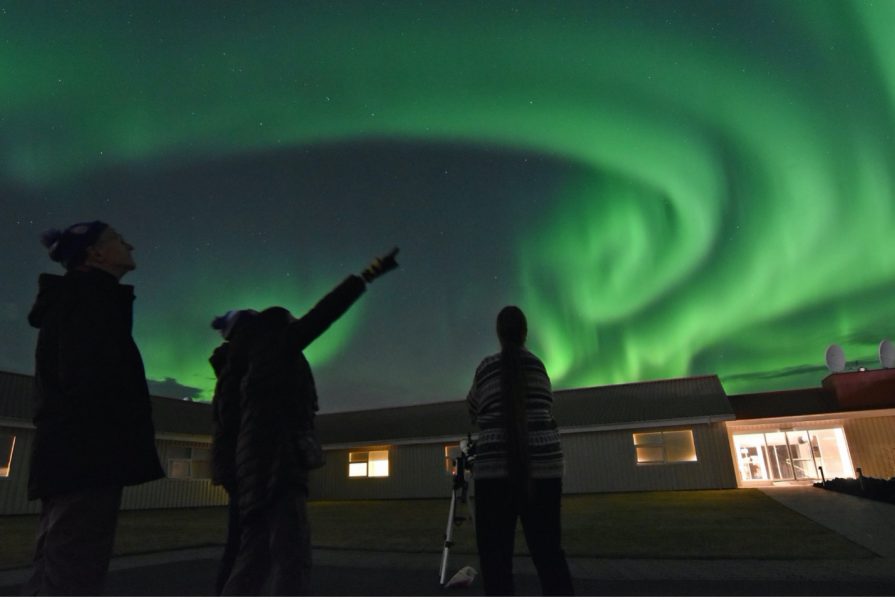 Join Sky & Telescope and Spears Travel for the 8th edition of our highly popular one-week tour of Iceland — and the chance to see the Northern Lights! With S&T and Spears tour leaders, plus a highly knowledgeable, English-speaking Icelandic guide, we'll explore this fascinating island's unique culture and geology during the day. Each night we'll then venture into dark areas away from city lights to seek out Iceland's breathtaking aurora borealis — an awe-inspiring spectacle not to be missed. Extend your stay with an optional full-day tour of the magnificent, glacier-capped Snæfellsnes peninsula. Click here to see the itinerary, pricing, and reservation details.
---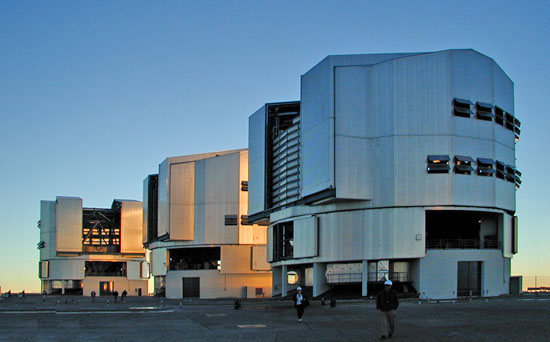 Admit it — you've always wanted to go south of the equator to take advantage of the extraordinary celestial sights of the southern sky. But you've never quite figured out the logistics of getting there, let alone how you'd lug your telescope through airports and customs. Here's your chance to have it all — and you can leave the scope at home! Sky & Telescope is heading to Chile for a 10-day, 9-night adventure to some of the most astronomically famous and stunning locales on the planet. Join S&T Editor in Chief Peter Tyson next October 12–23 on what promises to be an over-the-top celestial adventure. Click here to view all the details and to make a reservation.
---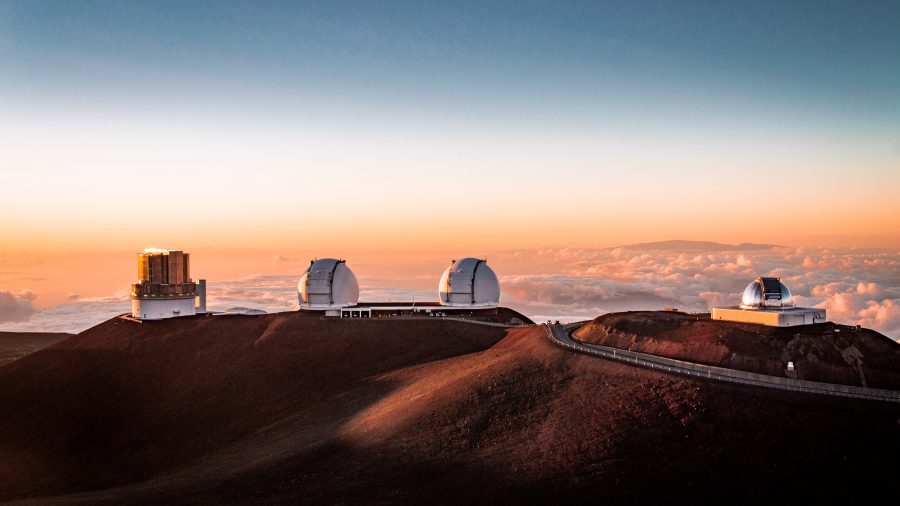 For nine glorious days, March 17-25, 2023, you'll marvel at the impressive volcanoes on Maui and the Big Island of Hawai'i, luxuriate in the tropical waters, wiggle your toes on Punalu'u Black Sand Beach, keep watch at sunset for the elusive "green flash," and spend two evenings stargazing with local amateur astronomers. Perhaps best of all, our itinerary also includes special access to professional observatories atop Haleakalā on Maui and on the world-renowned summit of Mauna Kea. Extend your stay with four optional days on Kaua'i. Check it all out by reviewing our amazing itinerary, and get a peek at the tour's special features by viewing this informative 26-minute webinar.
---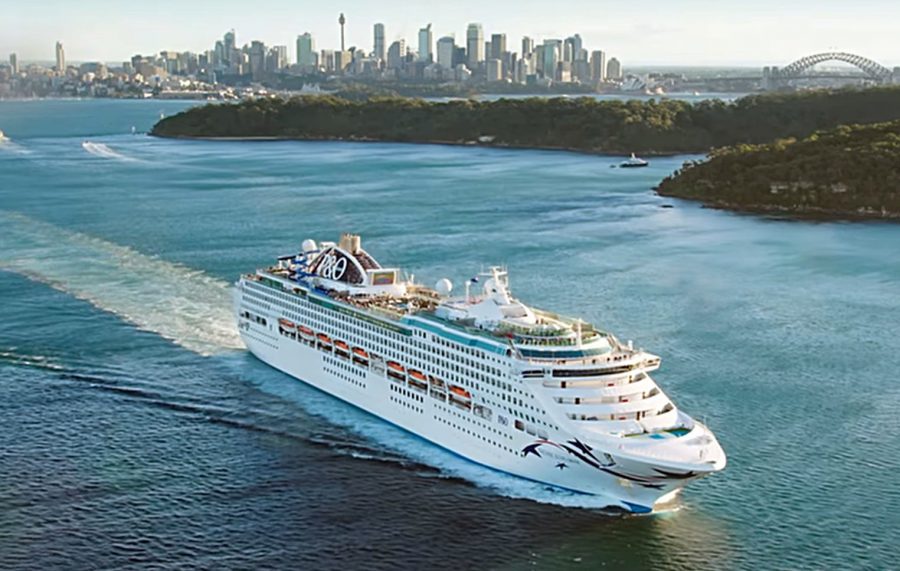 The path of totality for the solar eclipse on April 20, 2023, covers tiny bits of land in just three countries — Australia, Timor-Leste, and Indonesia. So getting to see totality will require some planning. Fortunately, the eclipse experts at Sky & Telescope and Insight Cruises have done all the planning for you! Come along on our 5-day sailing, round-trip from/to Fremantle (Perth), Australia, aboard P&O Cruises' Pacific Explorer on an Indian Ocean eclipse adventure. Prior to the sailing, you can join an optional 5-day tour of the vibrant city of Sydney, Australia's most famous astronomical facilities, and the amazing Blue Mountains (a UNESCO World Heritage Site). Click here for all the details!
---
Join leading amateur astronomer and astronomy author Stephen James O'Meara for an unforgettable experience in the heart of southern Africa from July 16 to 22, 2023. Undertake daytime safaris to see lions, elephants, giraffes, hippos — all the large, charismatic wildlife you'd expect from a classic African safari — and at night view the incomparable southern sky, including the Magellanic Clouds, Tarantula Nebula, Eta Carinae, and other celestial wonders rarely or never seen from the Northern Hemisphere. Click here for full details!
---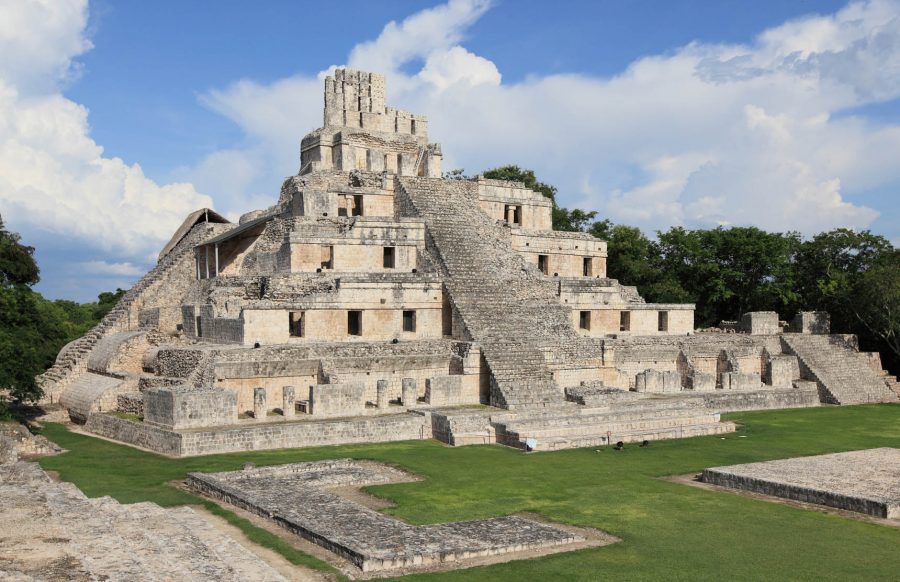 Immerse yourself in Maya culture — marveling at both its celestial prowess and its dazzling art and architecture — on Sky & Telescope's exclusive 10-day tour (October 6–15, 2023) across the Yucatán Peninsula. And on October 14, 2023, invoking the spirit of the great Maya skywatchers, we'll gather at a carefully selected viewing site to witness an annular (ring) eclipse of the Sun. If you enjoy touring with smaller-size groups, this opportunity is for you! Our two groups, traveling in parallel and with no more than about 20 each, will visit the most revered and historic Maya sites — Chichén Itzá, Ek Balam, Uxmal, Kabah, and Edzná — before visiting the vibrant capital city of Mérida and the historic coastal town of Campeche. Space is limited, so click here to learn more!
---
Currently sold out — act now to get on the wait-list!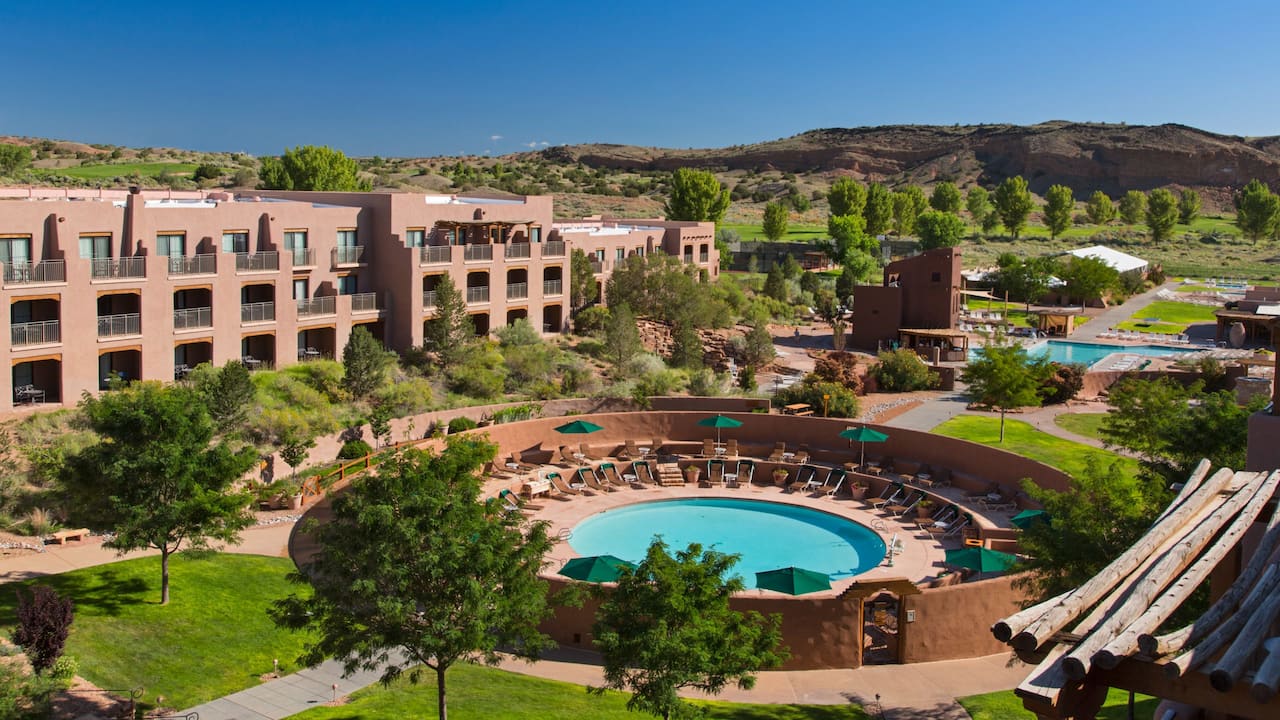 As it arcs across the American Southwest on October 14, 2023, the path of the Moon's shadow slices through New Mexico and directly over the historic home of the Tamaya Pueblo Indians. This will be the "home base" for a 6-day tour (October 11–16, 2023) that explores many of the amazing natural and astronomical attractions in this Land of Enchantment. Journeying each day from our posh lodging at the 4½-star Hyatt Regency Tamaya Resort & Spa, you'll delve into ancient astronomy at remote Chaco Culture National Historical Park, contemporary radio astronomy at the legendary Very Large Array, historic Los Alamos, a volcanic caldera and more! The resort also serves as our viewing location for the annular eclipse. Statistically, this location offers the greatest likelihood of clear skies anywhere along the path of annularity. Click here for more information!
---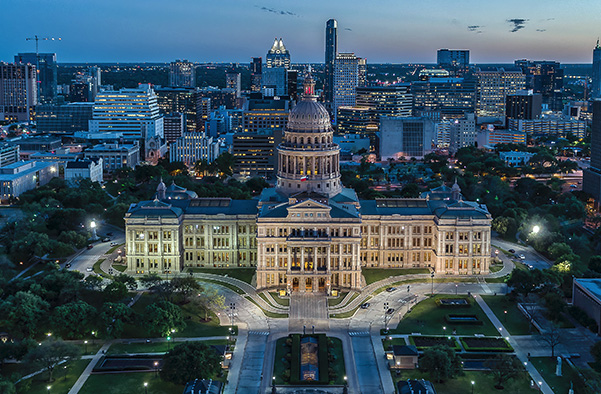 Tens of millions got to see totality for the first time in 2017, and the encore performance is not far away: April 8, 2024. This time the path slices across Mexico before heading northeastward across Texas, the Midwest, New York, New England, and Canada's Maritime Provinces. Weather prospects are excellent in the Hill Country of central Texas, and that's where Sky & Telescope's eclipse experts havepicked for viewing the 2024 event. Our exclusive viewing site will maximize both your enjoyment of this eclipse and your comfort and convenience. Even better, you can also take a vicarious trip to outer space by joining our optional behind-the-scenes tour of NASA's Johnson Space Center near Houston, Texas. Get all the details here!
---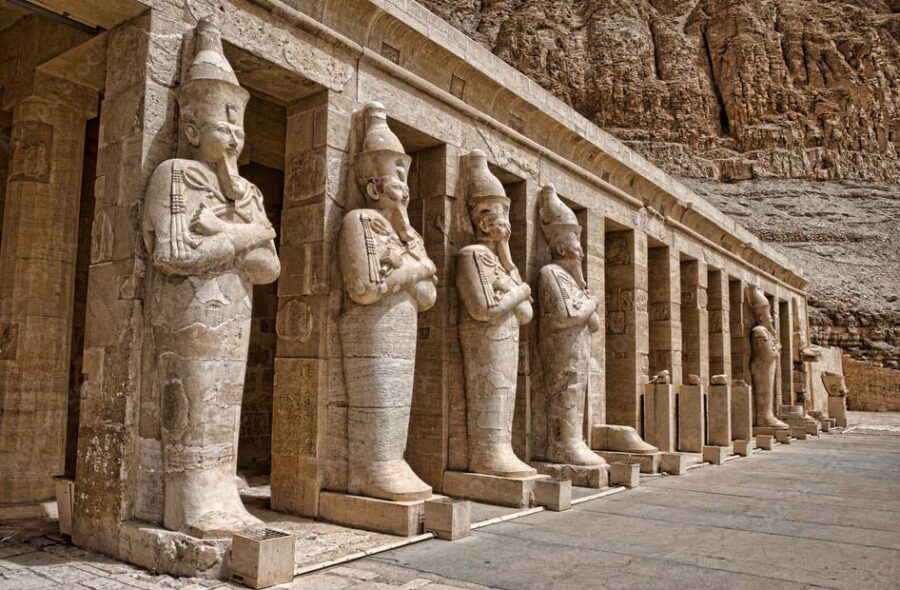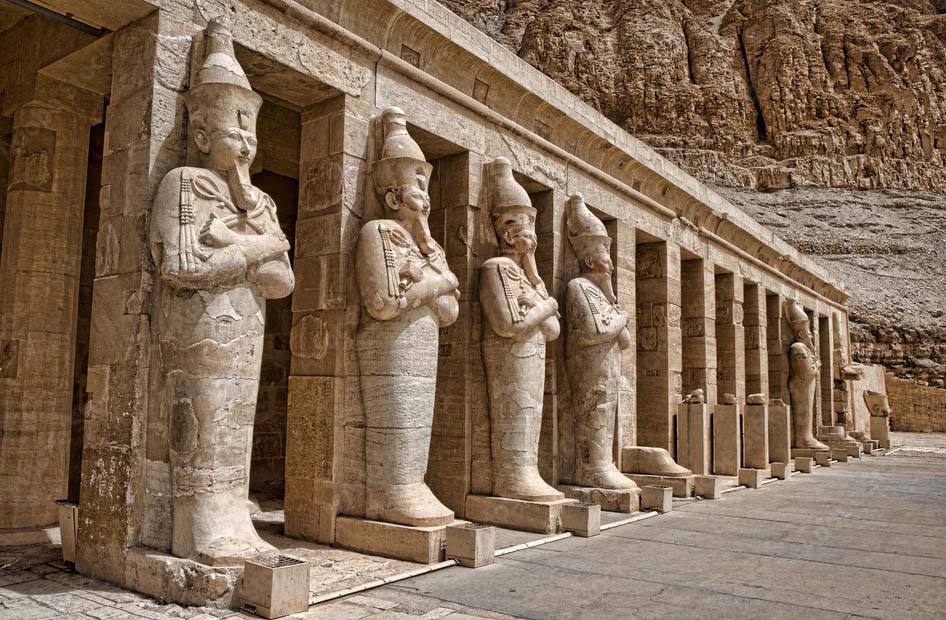 The total solar eclipse on August 2, 2027, will be the event of a lifetime — because it offers the longest duration of totality (6m 23s) for the next 87 years. And you'll be able to witness this eclipse's extra-long totality in royal style on one of three exciting tours in Luxor, Egypt, offered by Sky & Telescope and Insight Cruises. You can stay in the opulent Sofitel Winter Palace, a hotel complex on the banks of the Nile, or choose one of the three luxurious ships chartered exclusively for our group. To enrich your stay in Egypt, you can join optional programs of excursions to the region's monuments, temples, and tombs. You'll also have the option to enjoy captivating educational presentations by leading authorities. These visually stunning tours are sure to sell out long before the Moon's shadow streaks across Egypt, so don't wait to secure your reservation. Click here to explore all three tours.