To mark International Dark Sky Week, here are some of the nation's finest stargazing spots, where artificial light is all but absent.
There's a simple rule for anyone searching for a dark sky; go somewhere others are not. The spread of LED lighting in North America over the past decade or so has worsened light pollution and skyglow in many previously dark locations. However, the vastness of the U.S. means there are still plenty of empty spaces where deep-sky objects and the Milky Way can still be seen easily with the naked eye. In celebration of International Dark Sky Week (April 15-21, 2018), let's look at a few of them.
A good place to start is the International Dark-Sky Association (IDA), which certifies mainly national parks, state parks, and national monuments as having night sky-friendly lighting. The IDA differentiates between Dark Sky Reserves and Dark Sky Parks: Dark Sky Reserves are areas where light pollution is being actively curtailed despite the presence of towns and settlements. All very important, but for the finest astronomical experiences, it's Dark Sky Parks you should head to — only in these mostly remote places will you find nighttime conditions prevalent before the introduction of electric lighting in the late 19th century.
Facilities for astronomy vary, with some Dark Sky Parks providing hard standings for telescopes in some locations. But mostly you'll be on your own, save for some ranger programs to introduce the night sky to the public, or perhaps monthly or annual star parties. Our selection is by no means definitive (and a light pollution map is arguably just as useful), but here are some highlights from the IDA's rapidly expanding catalog of International Dark Sky Parks, which all make stunning, starry locations for an astronomy-themed break. Clear skies allowing, of course.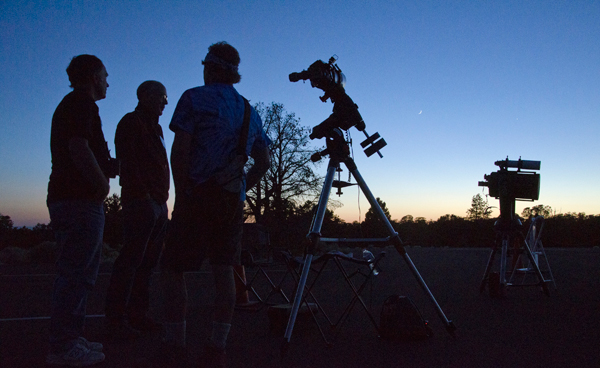 Although it's only a provisional Dark Sky Park, the fact that one of the world's most popular tourist destinations is going dark is impressive. The formerly brightly lit Grand Canyon Village is the focus of efforts to install dark sky-friendly lighting, but it's the canyon floor itself that has the darkest skies. If you want to set-up telescopes, drive to the more remote Desert View or Lipan Point. There will be a star party here from June 9–16, 2018. Find out more information on camping overnight here.
---
---
The east coast may not be known for open spaces and dark skies, but Cherry Springs State Park is one of the most loved Dark Sky Parks in the U.S. The reason is its dedicated astronomy observation field, which boasts unobstructed views all around and has campsites nearby. Privately organized stargazing tours and astrophotography workshops are available.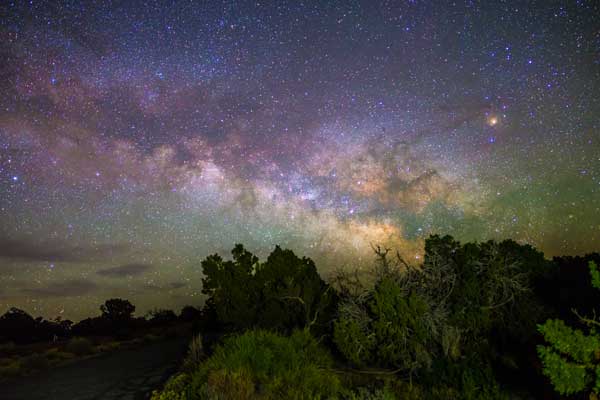 Although the park itself is tiny, its position above a gooseneck in the Colorado River gives it dramatic views to the south. Its iconic Kayenta Campground is a great place to stay for a meteor shower. The visitor's center is a stroll away and Dead Horse Point itself just a short drive. Ranger-led star parties and full Moon hikes are common, and the incredible Arches National Park is a few miles away.
The Beehive State should be re-named the Dark Sky State, with no less than nine Dark Sky Parks in Utah. The newest is the remote Steinaker State Park in northeast Utah between Dinosaur National Monument and the Flaming Gorge National Recreation Area. It's at an elevation of 5,500ft, and the Uinta Mountains help block artificial light from the town of Vernal to the south.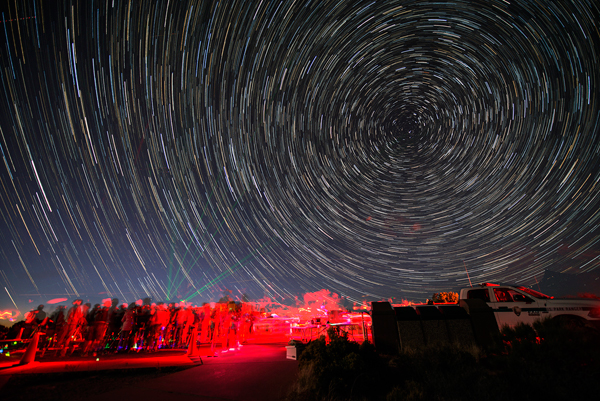 Practically next door to Dead Horse Point State Park is the dramatic Mesa Arch, a landmark of the Canyonlands National Park and a favorite of astrophotographers. Rangers often set up telescopes for the public at Grand View Point in the Island in the Sky area, as well as at The Needles Visitor Center (though that's accessed from the south, a few hours' drive away). Find details on stargazing events here.
Another site designated in early 2018, the southern California Desert already plays host to Borrego Springs International Dark Sky Community. Given the proximity to a town committed to preserving the night sky, light pollution at the 650,000 acres of Anza-Borrego Desert State Park is minimal. Stargazing events are beginning to be planned here.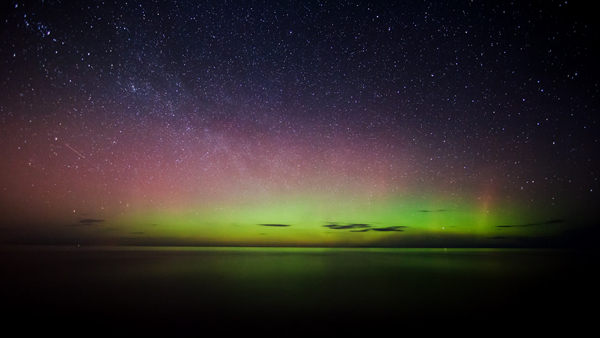 This 550-acre Dark Sky Park on the shores of Lake Michigan is mostly woodland, but its two miles of undeveloped beach are a mecca for stargazers. You can't camp here, but you can stay all night. There are numerous public viewing nights at Headlands Observatory for just $3 per person and many night sky events. You might even see the Northern Lights between September and April.
Although the designation last year of the Central Idaho Dark Sky Reserve got a lot of media attention, the Gem State's real jewel for amateur astronomy is the also newly-certified Craters Of The Moon National Monument. This sparsely populated area boasts dramatic volcanic formations and lava flows. Idaho Falls Astronomical Society stages a star party each spring and fall, setting up telescopes in the Caves Area parking lot.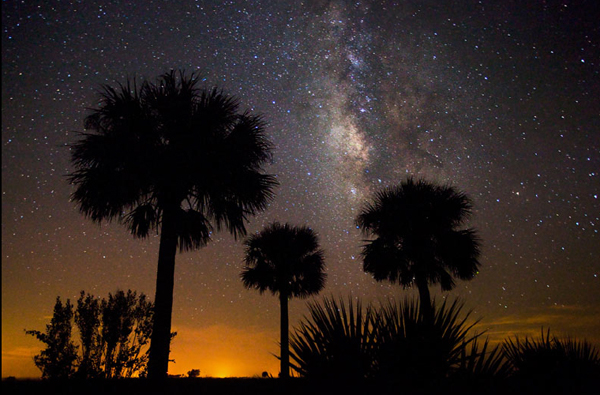 About 100 miles south of light-polluted Orlando is Kissimmee Prairie Preserve, which has purpose-built astronomy pads dedicated to observing the night sky. You can book a pad there and get detailed stargazing advice on no less than nine separate observing locations.
There are only three precious International Dark Sky Sanctuaries in the world, which makes Cosmic Campground a truly special place. Visit this super-remote, 3.5-acre site in the Gila National Forest of western New Mexico and you'll find exceptional night skies (the nearest significant source of electric light is more than 40 miles away) and observation pads for setting-up telescopes.