Join the world's largest celebration of astronomy — Global Astronomy Month — throughout April.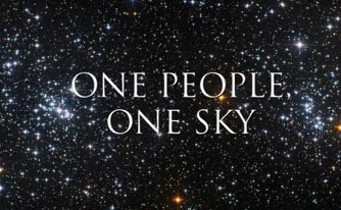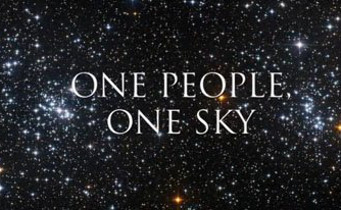 On the darkest of nights, thousands of stars compose the celestial sphere above us. The vast cosmic arena — with its unimaginable vistas of time and space — is laid out in those small specks of light, rendering any observer awe-stricken and humbled. We live in an incredible universe. Why not celebrate it?
Global Astronomy Month provides the perfect opportunity. Returning for its fifth edition this April, this month-long celebration of astronomy brings together dozens of programs from stargazing parties to public astronomy talks to virtual observing sessions online.
This celebration is a direct descendant of a cornerstone project for the International Year of Astronomy 2009 — the 400th anniversary of Galileo's first telescopic exploration of the sky — that engaged millions of stargazers worldwide. Global Astronomy Month, sponsored by Astronomers Without Borders, seeks to sustain the spirit of that event by continuing to unite the world under a single night sky.
The worldwide celebration kicks off with a bang at the Global Star Party on April 5, 2014. It's B.Y.O.T. — Bring Your Own Telescope (or binoculars). Later star parties will target Mars at its brightest, the asteroid Vesta, the Sun, meteors, and many more objects. A total lunar eclipse will be visible on April 15th, and an annular solar eclipse on April 29th from Australia.
But if you live in a climate where it will likely rain the entire month of April or if you'd simply prefer to stargaze indoors, don't worry! Multiple online observing events are scheduled to provide real-time images from robotic telescopes. The Online Messier Marathon will search for as many deep sky objects as possible in a single night, while the Night of the Red Planet will explore Mars at its closest.
Global Astronomy Month also emphasizes programs highlighting astronomy and the arts. The planned live performances include the Cosmic Concert, performed by Italian pianist and composer Giovanni Renzo and Opticks, where images are reflected off the Moon and retrieved by radio dishes. Here's a look at 2012's first place winner for the astropoetry contest:
Star Gazing
by Robert A. Wilcox, Los Angeles, California, U.S.A.
To be out on a dark, clear night,
And let your mind reach up:
Reach out past the inner planets,
Dive headlong down the galactic spiral arm,
Swim in a sea of stars and nebulae,
To the distant rim of the Milky Way,
Then leap for far galaxies,
Mirrored a million eons back in time.
To return, without turning,
Back along the Riemannian path,
And tap yourself on the shoulder
From behind, a million eons hence.
Not only does Global Astronomy Month make astronomy fun and accessible, it provides the opportunity to teach the importance of preserving the night sky. International Dark Sky Week allows you to evaluate your own lighting to make sure that it's dark sky friendly. Globe at Night encourages citizen scientists to submit images of the sky from their smart phone, allowing scientists to better monitor levels of light pollution across the world.
To keep up with Global Astronomy Month on a day-to-day basis, follow its blog. Every article will be posted by a different author, providing a spectrum of perspectives on astronomy from across the globe. In the spirit of Astronomy Without Border's slogan ("One People, One Sky"), this unique lineup reflects the goal to connect us all — regardless of our religious or cultural backgrounds — through our common curiosity and passion for the night sky.