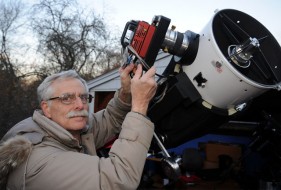 The North East Region of the Astronomical League (NERAL) announces the presentation of the prestigious 2015 NERAL Walter Scott Houston award to former Sky & Telescope editor Dennis di Cicco.
With a career spanning more than four decades, Dennis's numerous astronomical achievements include capturing the first successful photograph of the solar analemma in the late 1970s, considered a seminal achievement in astrophotography. Since then he went on to make great contributions as a writer and senior editor for Sky & Telescope magazine from 1974 through 2014 and was also editor of the pioneering magazine CCD Astronomy in the mid-1990s. In 1978 he received the Clifford W. Holmes Award at the Riverside Telescope Makers Conference Astronomy Expo for his work popularizing astronomy. The Astronomical League also recognized him for his observational talents in 1997 with its Leslie C. Peltier Award, for his significant observations and discoveries of dozens of minor planets.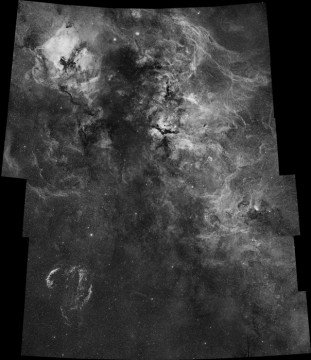 "His generosity in sharing his vast knowledge through articles, test reports, tours, and talks throughout the amateur astronomy community makes him a star on our Earthly sphere for which we are extremely grateful," notes NERAL chair Maryann Arrien.
A longtime Stellafane devotee and member of the Springfield Telescope Makers, Dennis built his own backyard observatory, which he continues to put to good use on clear nights. He continues to produce cutting-edge astrophotography, including a long-term project of imaging the extensive streams of hydrogen-alpha gas within the Milky Way.
Dennis will be presented the award at the 2015 Stellafane Convention in Springfield, Vermont, this coming weekend. His equipment reviews continue to appear in our magazine's pages; look for his review of Tele Vue's DeLite Eyepieces in the September issue.