Here are some great books, star charts, and other astronomy resources to help you get the most out of your new telescope.
So, Santa (or a thoughtful and perceptive loved one) has been good to you and you're now in possession of a shiny new telescope. What's next? Although a dream may have just come true, you're actually at the very beginning of a lifelong journey. And to make the most of that journey, a few extra goodies will probably come in handy. Presented here are of some of the most useful to ease your first steps into the fascinating universe of backyard astronomy.
The Missing Manual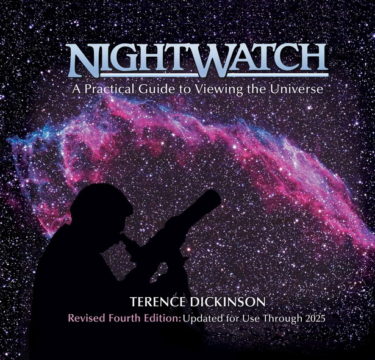 Chances are your scope arrived with a bare minimum of documentation, or perhaps none at all. No problem. Renowned Canadian astronomy author Terence Dickinson has written the ideal "missing manual" — his tremendously popular, spiral-bound book, NightWatch.
Subtitled "A Practical Guide to Viewing the Universe," this is a wonderful, single-volume introduction to the night sky and its wonders. More than that, it's chock-full of valuable information to help you understand how your telescope works and what all those dials and knobs do. If you only purchase one item to go with your new telescope, this should be it.
Get to Know the Neighbor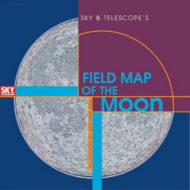 As Alan MacRobert points out in his article, the Moon is an irresistible target for first-time scope users. But even though I've been exploring the night sky for decades, Earth's nearest celestial neighbor is still one of my favorite sights. There are a couple of aids that I regard as indispensable when setting out to explore the lunar surface.
First, you'll want some kind detailed of map to help make sense of what you see in your eyepiece. The one I always keep handy is Sky & Telescope's Field Map of the Moon. (Full disclosure: I worked with lunar cartographer Antonín Rükl to bring this project to fruition.)
The big, folding, laminated map is made manageable by being organized into four 12-inch by 12-inch panels, which you can display singly, in pairs, or open fully to view the entire map. Once you know your way around, a more detailed atlas might prove valuable. I recommend the recently published 21st Century Atlas of the Moon by S&T columnist Charles A. Wood and Maurice J. S. Collins.
Starry, Starry Nights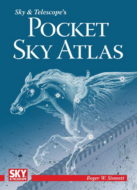 Although the monthly map that appears in the center of each issue of Sky & Telescope magazine is great for learning the constellations and identifying the brightest stars and planets, eventually you're going to want to delve deeper as you hunt for clusters, galaxies, and nebulae. That's where a detailed star atlas proves its worth.
By far the best star atlas for beginners (if I do say so myself) is Sky & Telescope's Pocket Sky Atlas — either the regular version or the jumbo edition. Both cover the entire night sky from north to south in 80 charts (plus a collection of close-up maps for particularly rich areas) that plots 30,796 stars down to magnitude 7.6, along with some 1,500 deep-sky objects. Even as your observing capabilities grow with experience, this fine atlas will remain one of your most useful night-sky companions.
A Computerized Planetarium
Finally, if you enjoy exploring the virtual universe on cloudy nights, there are many fine software packages to choose from. One highly popular option is Stellarium.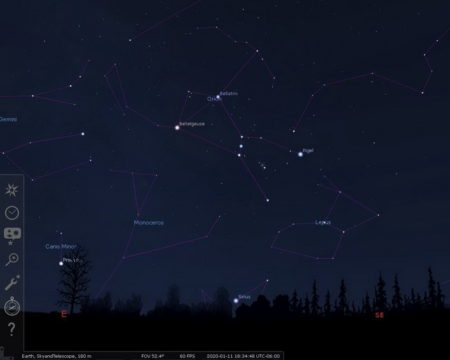 Although it lacks the features of more complete programs, Stellarium has the offsetting benefit of being free to download and use. Plus, it works pretty darn well. Stellarium excels at presenting large swaths of the night in a passably realistic and attractive style.
Of course, you can zoom in and learn about various objects by clicking on them — but I find Stellarium's all-sky and horizon renderings are its greatest strength. It's like having a planetarium on your computer screen. However, if all you're interested in is quickly finding out "what's up" at your location on a given night, there's always this website's excellent Interactive Sky Chart. What it lacks in versatility, it makes up for with simplicity. And sometimes simple is best.