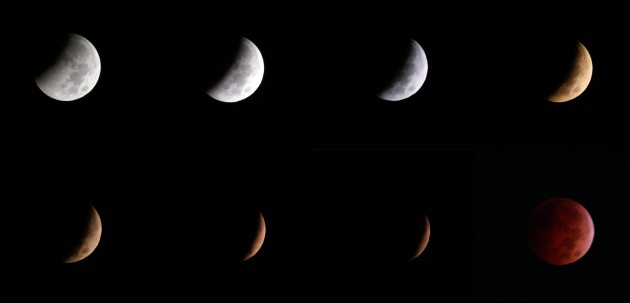 Reports describing this morning's lunar eclipse are trickling in to our offices in Cambridge, Massachusetts. We at Sky & Telescope were thwarted by clouds and rain, but we're receiving some great images from elsewhere in the world. Hawaii was apparently the lucky place to be — clear skies for everyone — and the American midwest, after suffering through an evening of tornado warnings, woke up to great seeing conditions ("Perfect view of the eclipse this morning from the front porch, just after 6:00 a.m.!"). The above photo sequence comes to us courtesy Larry Marschall in Gettysburg, Pennsylvania, where viewing conditions were prime this morning. And while observers in Fayetteville, North Carolina, waged battle with the clouds, their perseverance paid off, as the demonstrated by the photographs submitted by Johnny Horne (below).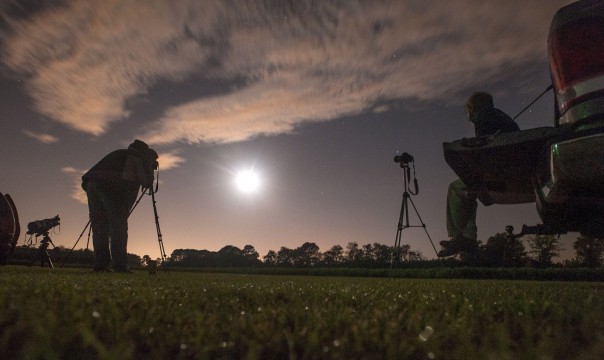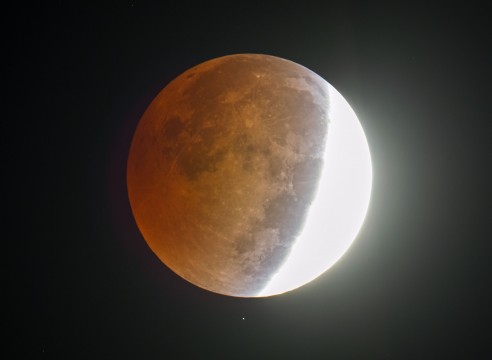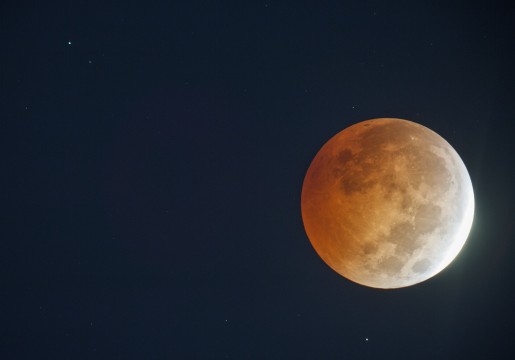 If you'd like to share your photos of the lunar eclipse with S&T, feel free to submit them to our online gallery!
---
Need to know more about the Moon now that you've viewed your first lunar eclipse? Check out the Sky & Telescope Moon Globe!