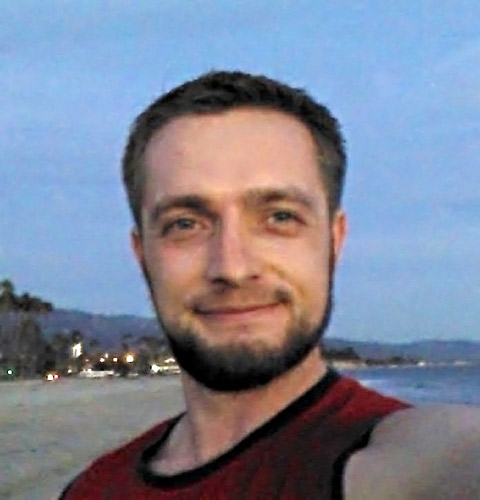 This year we have a winner. The Chambliss Amateur Achievement Award, issued annually by the American Astronomical Society "for exemplary research by an amateur astronomer" if there's a suitable candidate, goes to Darryll LaCourse of Marysville, Washington.
The AAS, the organization of about 7,000 professional astronomers in North America, announced the award at its January meeting in Florida. LaCourse is the first Chambliss amateur winner since 2014.
Explains the award statement, "LaCourse is a dedicated and talented citizen scientist who has made significant contributions to exoplanet research as a leading member of the Zooniverse's Planet Hunters program. Through painstaking examination and independent reanalysis of Kepler data, he has discovered several new exoplanet candidates, more than 100 previously unknown eclipsing binary systems, and other notable, enigmatic variable stars. He is an energetic and productive collaborator with many professional astronomers. He has coauthored several scientific publications and was lead author on a paper with more than a dozen professional astronomers as co-authors."
LaCourse works on wide-body airframe products at his day job. In the Zooniverse he goes by the handle Nighthawk Black. Writes exoplanet researcher Debra Fischer, "Daryll is the second Planet Hunter to receive the Chambliss Amateur Achievement award, which goes to a person not employed in astronomy in a professional capacity and who is resident in North America."
Fischer adds that LaCourse has coauthored several scientific publications, and was even lead author on a paper with more than a dozen professional astronomer co-authors.
LaCourse became interested in astronomy early. "I grew up in an area near the eastern slopes of the Rocky Mountains that was often clear and utterly devoid of light pollution," he says. "So the big night sky, and our little place in the galaxy, always made a big impression on me. It seemed reasonable to me from an early age that most stars probably host (or once did) exoplanetary systems of some kind. What didn't seem very clear, back then, was if very many of those systems would turn out to be anything like our solar system."
As for his Planet Hunters work, he says, in 2010, "I came across a TED talk by Dimitar Sasselov that highlighted an early apparent trend in the [Kepler] data: the most common class of planet — those between the size of Earth and Neptune — are not represented in our own solar system. I went looking for more details and found myself on the Planet Hunters web site."
"The concept to crowd-source a hunt for planets that the computer detection routines may have missed seemed like a great idea," he adds, "and also an opportunity to explore some of these strange new star systems for myself."
He praises "the considerable effort that amateur astronomers have been investing into the Planet Hunters data mining since the project began in 2010." In particular, "I was very fortunate to spend several years working with one such individual, a previous Chambliss Amateur Award winner, Kian Jek Jin, who was recognized in 2012 for discovery of PH1b, the first circumbinary exoplanet found in a quadruple star system."
La Course has always thought it fitting that PH1b was the first Planet Hunters candidate to be confirmed, "because it reminds us that when it comes to exoplanets, we should expect the unexpected!"
Take a look at his research: here's his lead-author paper, Kepler Eclipsing Binary Stars. VI. Identification of Eclipsing Binaries in the K2 Campaign 0 Data-set (July 15, 2015) and all nine research papers on Arxiv.org for which he's a coauthor.
Find a list of previous Chambliss amateur award winners, and find out how a candidate can be nominated.