Russia's ongoing invasion of Ukraine has far-reaching consequences for spaceflight and the international space community.
Update:
March 17, 2022: The European Space Agency has now formally announced the suspension of its ExoMars program. See ESA's press release.
March 14, 2022: Following the recommendation to freeze co-operation with Russia, the German-led X-ray telescope eROSITA has been placed in safe mode. The mission to map galaxy clusters and follow the evolution of large-scale structure has halted halfway through the initial planned observations, with only four of eight intended observing passes complete. Read more here.
March 4, 2022: Russia further cut space ties yesterday, when Roscosmos announced that it would stop selling rocket engines to American companies.
---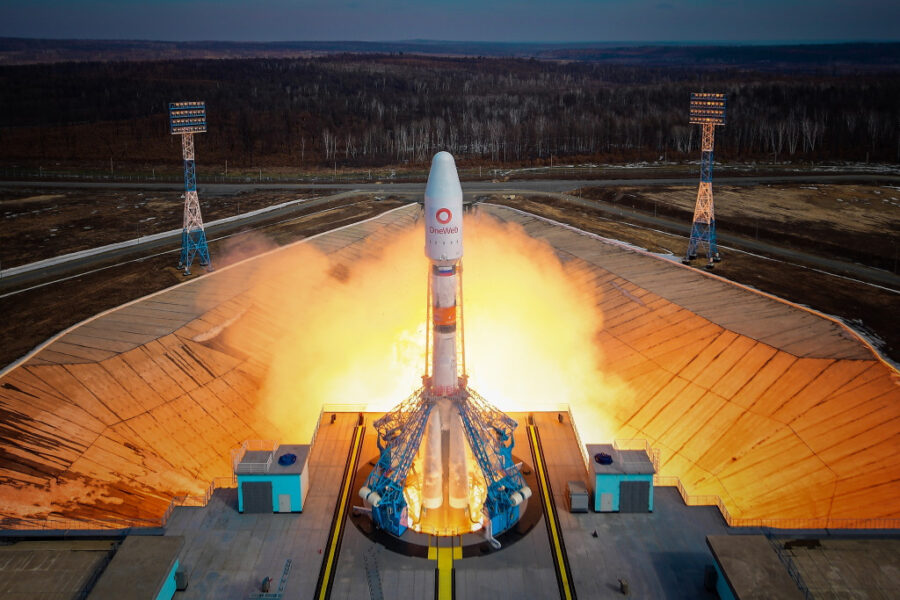 As the tragedy of the Russian invasion of Ukraine unfolds on the ground, the international space community has been watching the repercussions for spaceflight. While much is still uncertain, here are the major impacts on space that have occurred or been announced over the past week.
Impact on the International Space Station
The most immediate impact is on the International Space Station (ISS), which has continuously hosted crew from the U.S., Russia, Europe, and Japan since November 2000. The current crew includes one astronaut from the European Space Agency (ESA), four from NASA, and two from Russia's Roscomos.
So far, near-term arrivals and departures to and from the ISS will go on as planned, including the planned arrival of Soyuz MS-20 with an three Russian cosmonauts, launching on March 18th. A planned departure of Soyuz MS-19, currently docked on the ISS, will take NASA astronaut Mark Vande Hei back to Earth on March 30th.
Certainly, we're in a better position than during Russia's annexation of Crimea in 2014, when the Soyuz was the only ride crew could take to and from the station. Now, SpaceX's Crew Dragon is available for that purpose. (Boeing's Starliner might also be available soon, too, though it still needs to undergo a successful test flight this spring.)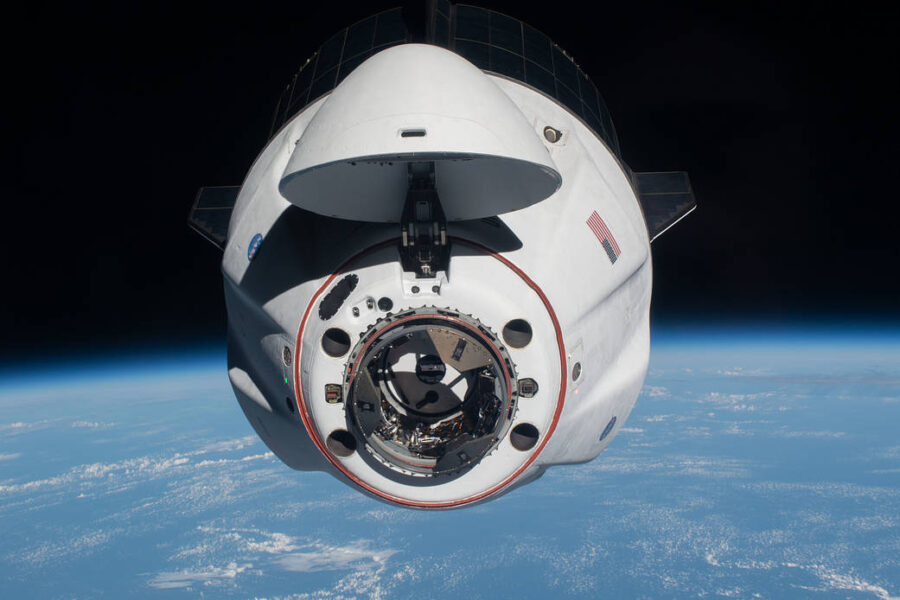 In the longer-term, Russia was already hinting at pulling out of the ISS, and a recent state-owned media report suggested the country wouldn't extend its participation past 2024 in response to sanctions. (Russia and China already have plans for a proposed joint International Lunar Research Station in the early 2030s.)
The head of Roscosmos, Dmitry Rogozin, took to Twitter to post threats, saying if sanctions were to continue and Roscosmos pulled out of the ISS, the station would crash down to Earth. The Russian Progress vehicles provide the periodic boosts the station needs to keep its orbit, but NASA is exploring the possibility of continuing station operations without Russian assistance if needed.
"We're not getting any indications at a working level that our counterparts are not committed," says Kathy Lueders (NASA). "That said, we always look for how do we get more operational flexibility, and our cargo providers are looking at how we add different capabilities."
Northrop Grumman's recently arrived Cygnus spacecraft, for example, has the capability to boost the station's orbit. However, Cygnus launches on Antares rockets, whose construction depends on factories in Ukraine — which have already sustained damage during the invasion.
Impact on Interplanetary Missions
The Russia-Ukraine war is also affecting planetary exploration and future launches. Already, the European Space Agency (ESA) has announced that the ExoMars Rosalind Franklin rover, which would use a Russian launch vehicle and lander, won't launch this year. This mission has already been delayed from the 2018 and 2020 Mars launch windows.
Roscomos also tweeted that it won't collaborate with NASA on a future Venera-D mission to Venus.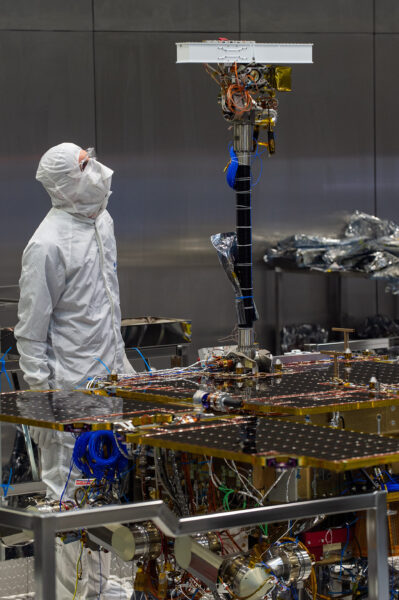 Impacts on Launches
In response to sanctions, Roscosmos is pulling out of Soyuz rocket launches from ESA's Kourou Space Center in French Guiana, after launching from there since 2011. Russian personnel are withdrawing as well. ESA has stated that they will look at moving payloads under their responsbility to other launch vehicles. Options include the upcoming Vega C and Ariane 6 launchers, set for their first launches in April and end of 2022, respectively. Notably, this change could delay the Euclid Space Telescope launch, currently still set for 2023.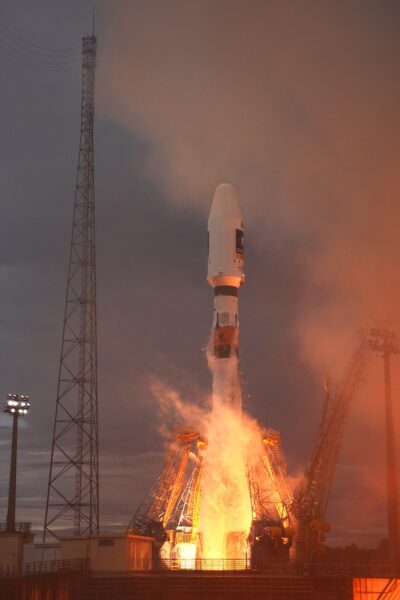 Some space start-ups are now finding themselves in a precarious situation, too, as illustrated by the plight of OneWeb. The communications company is building a satellite constellation in low-Earth orbit to provide broadband internet, in competition with SpaceX's Starlink. But it depends on Soyuz rockets to bring its satellites to space. Roscosmos has now demanded that the satellites won't be used for military purposes and that the British government withdraw its stake from the project — demands that ultimately led OneWeb to cancel the launch and suspend all future launches that relied on Russia.
It's a sad and uncertain time as we watch the battle for Ukraine unfold. This conflict and the ramifications of sanctions and splintering of the space industry shows just how tightly the spaceflight community is now interlinked, and how interdependent on international cooperation we've become.
---